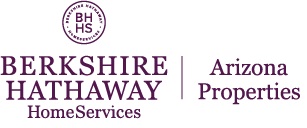 Get to Know Grant Olsen
As a business professional growing up in Minnesota, Grant values business relationships built around trust, integrity and professionalism.  Those qualities coupled with his "Midwestern Work Ethic" make Grant a pleasure to work with wheater you are buying or selling a home.  Grant makes sure his clients feel they recieve an all-around "Concierge Service" when you hire him.
Certifications
Grant has built a supply of knowledge in and around the North Scottsdale, Cave Creek and Carefree areas. 
Grant is versed throughout a variety of price ranges with a current listing in the prestige golf community of Estancia.  Tract homes, horse property and shared-well homes are among Grant's shared knowledge. 
Grant has lived in McCormick Ranch and North Scottsdale.
Don T.
03/20/2013
We wanted to let you know what a great job Grant did finding us a house in Scottsdale last January. We blew into the Prudential office during the lunch hour and Grant immediately put his lunch aside and started going through listings and helping us narrow down properties to look at. The next day and for several days after that, he patiently drove us from house to house to house (!) until we finally walked into the perfect one for us. Since we were here from out of state and only had a few days to look, we really appreciated Grant devoting all his time to us. Even after the closing, Grant continued to check on our house for us, turning the heat down when we noticed the electric bill seemed high, watering the house plants and letting the pest control company into the house. Grant even let one of our friends into the house when the keys weren't available by arranging for a locksmith! We were pretty much pain-in-the-neck clients, but Grant was unfailingly patient and accommodating. We will be sure to recommend him to anyone looking to buy or sell a home in the area!