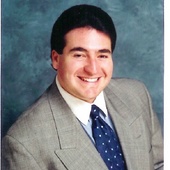 BRE# 01167143
Real Estate Agent
Gregory Manns
Palm Springs Area Realtor HomeSmart Professionals
Indio, CA

—

HomeSmart Professionals Elite Group - Palm Springs / La Quinta, CA
Palm Springs Area Realtor helping buyers, sellers, and investors achieve their real estate goals for over 30 years. Setting the highest standard in client representation in the Coachella Valley.
Get to know Gregory Manns
Palm Springs Area Realtor Gregory Manns is a real estate agent who is widely regarded by his clients and his colleagues for his honesty, loyalty, professionalism, enthusiasm, and sincere devotion to serving his buyers and sellers throughout the Palm Springs, Rancho Mirage, La Quinta, Indio and the entire Coachella Valley. Prior to joining HomeSmart Professionals in La Quinta; Greg was honored to receive numerous awards including Coldwell Banker's coveted and prestigious International Presidents Elite award for his outstanding sales achievements and commitment to the real estate industry.
Greg's personality, business acumen, problem solving skills, and committment of 30 years in the real estate industry has earned him a reputation as one of the most trusted and admired real estate professionals in the Coachella Valley. Greg's customers speak highly of his excellent negotiating skills and appreciate his unwavering dedication. They comment that, "Greg is reliable", "he answers his phone and stays in contact every step of the way throughout the process". Greg strongly believes in continued education and has recently received his e-Pro Certification (as an Internet professional ) he is also a candidate for both the GRI and CCIM designations (many consider to be the highest designations in both the residential and commercial industry). Greg uses the very latest technologies and stays abreast of the many changes in the today's market to better serve his clients.
Some of Gregory's additional credentials and certifications include:
Bachelor's in Science Degrees in both International Business and Marketing
Coldwell Banker Previews Property Specialist
Cendant Mobility Inventory Specialist (CMIS)
Cendant Mobility Referral Specialist (CMRS)
Cendant Mobility Marketing Specialist (CMMS)
Cendant Mobility Affinity Specialist (CMAS)
CASA Certified Specialist (Multi-Lingual Latin Market)
Please visit one of my websites:
www.GregoryManns.com
www.IndioRealtor.com
www.MyIndioRealtor.com
www.CoachellaRealtor.com
www.PalmDesertExpert.com
www.PalmSpringsAreaListings.com
www.PalmDesertAreaListings.com
www.HomesInCoachellaValley.com
www.NewIndioHomes.com
www.GregManns.com
Gregory Manns's Blog Posts
|
ActiveRain Community
–

over 1 year ago
Real Estate Best Practices
–

about 3 years ago
Local News and Events
–

over 4 years ago
ActiveRain Community
–

almost 6 years ago
Certifications
Clients are Talking About Greg Manns Real Estate Customer Service
Letter of Recommendation from John J. Sakmar (T.V. Writer for Boston Public & Remington Steele)
I am writing this letter to sing the praises of one of your greatest agents, Gregory Manns. Selling my home could not have been easier. I thank Greg Manns for that. Greg should get the Gold Star or Platinum Star, or whatever the highest honor is that can be bestowed.
Greg is amazing. He is professional, knowlegeable, responsible, conscientious, dependable and enthusiastic. There aren't enough superlatives to describe Greg. He has a passion for his job and a pride in his work that comes shining through. I have the utmost respect and admiration for him.
This was my first home sale. Greg made easy, effortless and enjoyable. He guided me through the process gracefully. He kept me apprised every step of the way.
I work long hours. Greg handled everything from "staging" my house, shooting a video of it, and inspections. I'm convinced Greg never sleeps. He marketed my home perfectly and helped me price it. We received multiple offers almost immediately. We accepted an offer within two days.
My house sold easily. The best part is, that I did not have to do a thing, because Greg did it all! He knows the market. He knows his clientele. He knows his business.
Greg Manns should be at the top of everyone's list for all real estate transactions. I am recommending him to all of my friends. And when I enter the market again, my first call will be to Greg Manns. Thank you.
Sincerely,
John J. Sakmar
Letter of Recommendation from Joelle & Ron Mertzel (Vice President of KB HOMES)
To: Anyone Considering Hiring Gregory Manns
From: Joelle & Ron Mertzel - Very Satisfied Customers
If you are considering selecting Greg Manns to list your home... think no more- he is INCREDIBLE!
Two months ago, we were in the exact same position as some of you may be now - sitting at our dining room table reading a book of recommendations. It is our pleasure that we are able to add to Greg's very large stack of letters!
Greg did an OUTSTANDING job! He is RESPONSIVE, PROFESSIONAL, and although he may seem quiet at times, when it comes to negotiating, he is the MASTER.
Our house had been on the market for 4 months running, when we decided to list our house with Greg. Within the first week he secured MULTIPLE OFFERS!
Greg is a DREAM TO WORK WITH, and it is our pleasure to recommend him again, and again, and again...
Sincerely,
Ron & Joelle Mertzel
P.S. Just for the record, we both have our real estate licenses, and consider ourselves to be "real estate savvy". We know talent when we see it...Greg Manns is a GEM!
Letter of Recommendation by Tony Kimball of Sony Pictures Entertainment
I wanted to take a moment to provide you feedback on my experience with Greg Manns. The enthusiasm and professionalism throughout the entire real estate transaction Greg assisted us with was fantastic. I have had many interactions and past experience in dealing with real estate agents and I can honestly say Greg has been the best.
Greg exceeded our expectations from the very first meeting with him, all the way to the end consistently offering assistance wherever possible. If I had an award to give for best real estate agent ever, Greg would be the prime candidate.
Please accept my sincerest appreciation for the fine job Greg did and making my mother feel comfortable through the sales process and transaction. My mother is easily frustrated and anxious at times and she did not have one negative thing to say about Greg. Every experience my mother had whether general questions to being worried, she would call me and tell me how wonderful Greg was.
Whenever we need real estate services in the future, the first person we'll think of calling will be Greg. I could go on and on, but professionally Greg is #1 at what he does.
Very truly yours, Tony Kimball
Letter of Recommendation from George Kenton - Renowned Photographer
Dear Greg,
I want to express my thanks and appreciation for all that you did in helping me find my home, from beginning to end you were the very best you could possibly be.
Now that I am in my new home and have started to settle in, I have had time to reflect on our original conversation based on what I was looking for, and how your rapt attention when combined with your market savvy, detailed research and endless energy exerted on my behalf resulted in the perfect home in the perfect location for me (my own personal Dream Home).
I would say to anyone looking for a home. Tell Greg Manns your dreams for your new home. He will listen, really listen, then research, really research and like he did for me, show you a number of options that all hit the target. I guarantee this! George Kenton.
Thank you one more time sincerely, George
Letter of Recommendation by Dave & Michele Austin - 
To Whom It May Concern:
We have had the privilege of having Greg as our Realtor. We found him by accident one day and were buying the house of our dreams the very next day. We just bought a second property and had the honor of Greg doing all the realty work for us to get it.
We have dealt with many other realtors in the past and with Greg, we found that looking for a home could actually be a pleasure. With Greg...we had the peace of mind to just relax while he handled all of the details.
We would not hesitate to recommend Greg to anyone interested in having the "best realtor for the job". He surpassed all of our expectations.
Dave and Michele Austin
Letter of Recommendation by The Blakeys
Dear Greg,
We never knew how deeply an act of kindness can touch a heart. Just wanted to let you know how very much your thoughtfulness was appreciated.
Thank you so much for your hard work and dedication to finding us our new home!
We truly enjoyed working with you! Take care! The Blakeys
Letter of Recommendation from Fred & Suzie Posner
To Whom It May Concern:
RE: Letter Of Recommendation For Gregory Manns
The purpose of this letter is to communicate the level of satisfaction we experienced in the recent sale of our home. Our sales agent, Gregory Manns, capably handled listing our property, marketing and bringing it to a successful sale. He was the consummate professional dealing with all of our inquiries, concerns, and negotiations, with skill and aplomb. He was always prepared, followed up quickly and competently. Greg proved himself to be knowledgeable in every aspect of the process of marketing, inspection and sale of our property. He was also a pleasure to deal with. It was his diligence that produced such a positive result. Coldwell Banker is fortunate to have Greg as one of its agents.
My husband, an experienced real estate developer, was not an easy client. After many years in the business, he is very knowledgeable in handling real estate transactions. He has many ideas of his own. He questioned Greg at every step of the process. Greg patiently and diplomatically answered all of his questions and forged a relationship of trust and confidence. Both my husband and I enjoyed working with Greg. He proved himself to be a dependable, responsible, and a conscientious real estate professional. Both my husband and I would be happy to provide a recommendation to anyone interested in employing him for his or her real estate needs.
Sincerely,
Fred and Suzanne Posner
Letter of Recommendation from Robert & Samantha Branson
Dear Greg,
We just wanted to say how much we appreciated your help with the recent purchase of our home in Rancho Mirage. We did not know any agents in the area and we consider ourselves lucky that we met you. Your professionalism, patience and expertise helped us close a complex transaction. Your efforts were above and beyond the usual agent. You were always available by phone and email during the whole process.
Even after we closed, you still helped us with several matters. You helped us with everything from finding the right house, to financing and even recommending a contractor. You are a stellar example to your field and we would highly recommend you to anyone who needs a great real estate agent.
Thanks again for all your help.
Sincerely, Robert & Samantha Branson, Rancho Mirage CA
Palm Desert Testimonial From Cindy & Scott Stolnitz
Dear Greg,
Thank you for getting the job done during a difficult real estate market. We felt lucky to meet you after a long and discouraging period with another broker. We were reassured by your personal commitment and had confidence that you were working hard for us throughout the process.
Your persistence and determination were always mixed with respect and kindness. Our inherited property was not pristine or an easy seller in any market. You focused on the positive features and took on the task with great enthusiasm. After the revealing home inspection report, you made sure all the important items were attended to. You were patient with our unique communication challenges, while we conducted this sale from our boat in Mexico.
Should we ever know someone that needs a real estate agent in the desert area, you will be recommended highly. Thank you again for making it happen.
Sincerely, Cindy & Scott Stolnitz
Letter of Recommendation from Laurie Weir-Bennett
To whom it may concern:
Recently I had the pleasure of working with Greg Manns as I hired him as my real estate broker. I was overwhelmingly satisfied with his performance. Greg is extremely professional, highly competent, and he puts his heart and soul into getting the property sold.
I had a house in Tarzana that I attempted to sell on my own for upwards of six months and could not get it sold. A woman at my son's school put her home up for sale just about the same time I had, only her house sold immediately. After unsuccessfully marketing my property, I asked her who her broker was and she put me in touch with Greg.
Greg took on the property without hesitation. He made a few small recommendations to me on what needed to be done to get it sold, and we were on our way. Greg brought me a buyer and got the property sold!
Greg came highly recommended to me and I would highly recommend him to you.
Sincerely,
Laurie J. Weir-Bennett
Letter of Recommendation from Steven Gershon (Teacher & Textbook Author)
Dear Greg, All your effort, care and expertise in the selling of the condo has been such a blessing for me, let me extend my very heartfelt thanks to you for all that you have done to make sure that the condo would sell in as timely and beneficial manner as possible.
Throughout the whole process I have always felt that you were absolutely looking out for our best interests and willing to make the extra effort to assure that everything went smoothly. It has been a huge relief during what could have been quite a stressful process given my geographical distance.
You have no idea how much your help has meant (a very large decrease in stress)! Thank you, thank you! Greg, I really appreciate all you have done--and you can be assured that if I or anyone in the area plans to buy or sell a place in the future, I will heartily recommend you take care of it.
Many sincere thanks and appreciation to you!
Best regards, Steve Gershon
Letter of Recommendation from Perry & Francine Hill
Re: Greg Manns
We are now the proud owners of a home in Encino Hills. We are excited to make this house our home and we really couldn't have done this search and transaction without Greg Manns of Coldwell Banker.
Greg was referred to us by a trusted friend 6 months ago, and he has worked tirelessly for us ever since. He kept in touch with us every week, and combed the new listings to find just the right house for us. This was not easy, for we are very particular. If it wasn't right, he understood and went back to find something that might suit us. he was diligent, patient, and immediately available when we needed him.
Our escrow was not the smoothest. Greg explained everything in detail, negotiated on our behalf and was always friendly, even during the tense moments that occur during such a stressful time for the sellers and buyers.
Greg is very much the professional in his field and we are certain that he will assist us, our friends, and our family in the future.
Sincerely,
Perry and Francine Hill
Letter of Recommendation from Sylvie Gabriele
To whom it may concern:
Greg provided impeccable service. He was terrific throughout the whole process. The greatest part of Greg's service is that no matter how many times I called (paged) him, no matter how many requests I made, no matter how unreasonable I was, he always provided me with what I needed right away. He never got impatient. On the contrary, he would go far beyond my request to retrieve any information I needed.
Not only did he fulfill his role as real estate agent, but he also made sure I had everything I needed to make the move easy. Before I moved into the house, I wanted to have some work done. Even though escrow had closed, Greg scheduled appointments with several contractors. He accompanied me to these appointments to make sure I was treated fairly. Upon my request, he scheduled a cleaning crew and security company to prepare for the move-in. He has continued to keep in contact with me to see how I am and how he can help.
I would suggest Greg's service to anyone and encourage them to use him. As a matter of fact, I intend to continue using Greg for any future plans I may have. I also encouraged several prospective real estate buyers to use Greg's service. As a mater of fact, I carry a number of Greg's business cards with me. I commend Greg Manns' excellent service.
Sincerely,
Sylvie Gabriele Anderson
Letter of Recommendation from Thomas Clagett
To Whom It May Concern:Recently, my wife Marilyn, and her brother Charles Carter, and I , had the pleasure of making the acquaintance of Gregory Manns.
We were referred to Greg through USAA and they could not have chosen a better individual. The difficulty and stress of selling my father- in-laws house were greatly relieved by Greg. His enthusiasm, understanding , and genteel manner were refreshing. Explanations of the process were concise and unfettered. He had answers to all of our questions- the right answers. If he did not know the answer, he said so, and then contacted us with the answers in less than a day.
Greg saw to it that we were at ease with every step of the sale. We believe you and Coldwell Banker are extremely fortunate to have Greg as an associate. Keep him happy!
Many thanks,
Thomas D. Clagett
Letter of Recommendation from Charles & Sandra Wilmot
To whom it may concern:
From the moment of meeting with Greg concerning selling our home, and moving into a condominium in the Pasadena area, we were literally swept off our feet with the honest and extensive knowledge he employed in determining a fair, just and equitable valuation of our North Hollywood home. All of his statements and representations were backed up by hard facts. Also, the unique and ethical methods he used in marketing the home simply amazed us!
Without hesitation we sincerely recommend Mr. Gregory Manns as the premier Real Estate Agent in the San Fernando Valley in whom one could entrust all their real estate affairs.
Sincerely,
Charles C. Wilmot and Sandra L. Wilmot
Letter of Recommendation from Joseph Pepe
Dear Ms. Hageman:
When I first spoke with Greg over the phone I knew he was the agent for us. From the beginning there was a quality in his personality that I received immediately, that told me he would help me. We discussed in detail what I was looking for. He educated me in the reality of the current market situation. As he took time and energy to explain all of this to me, I felt that Greg really cared about my situation. When he told me that "I will find you a home", I knew that with patience, and Greg's determination, it was all going to eventually happen, and it did.
We have been so pleased with all that Greg has done for us - Prior to, during, and after the sale of our home. I believe that there is no further way to express our gratitude except by continuing to enjoy our home to share with Greg and his employers that he has a real talent with people and his job. He is sincere, trustworthy, and truly an outstanding real estate agent/friend.
Best regards,
Joseph C. Pepe
Kind Words from The Osti Family
Dear Greg,
We wanted to take a minute to say "Thank You". You did an excellent job in selling our home. In every instance, you showed yourself to be a man of integrity - a true professional.
Thank you so very much!
Sincerely,
The Osti Family
Letter of Recommendation from Harry Ferdwick
Dear Greg,
Thank you very much for your very successful efforts in selling my mother's home for us. You are quite a professional - you know the local market very well, your professional skills are excellent, you are certainly capable of pricing a home to realize full market value, and you find the buyer. Everything you told me during the process was "right on the money".
If a future potential customer would like to check your references, I would sure be pleased to share my excellent experience.
Best regards and thanks again.
Sincerely,
Harry S. Ferdwick
Letter of Recommendation from The Healy Family
To Cendant Relocation:
THANK YOU FOR REFERRING GREG MANNS!! Greg was highly motivated to gain our confidence and to sell our house. Greg is a true professional who was there every time we needed him. He made us feel like we were his only clients. Above all, Greg Manns honest nature made us feel excited about selling our home and comfortable with the process.
THANK YOU GREG!!
Thank you note from Eideh Toubi
Dear Greg,
I wanted to take this opportunity to thank you for everything you have done, including finding our buyers (very quickly), seeing us through all the details of the sale, including hiring the cleaning crew, and showing us so many houses. David and I appreciate all your effort.
We have dealt with many brokers over the years, and you really are one of the best.
Very truly yours,
Eideh Toubi
Thank you note from Aaron & Nikki Decker (Assisted in both the Purchase and Sell)
Dear Greg,
Thank you so much for your endless efforts in finding us a home. We appreciate you putting up with all of our silly questions and requests. You have truly made our home buying experience painless and we can't say enough about your professionalism. We wish you many years of smiles and happiness.
Best Regards,
Nikki and Aaron Decker
Letter of Recommendation from Candy Corliss (Teacher)
To Whom It May Concern:
Greg Manns was my real estate agent. I found our experience with him to be wonderful. He was knowledgeable, accessible, and sensitive to our needs.
Sincerely,
Candy Corliss
Letter of Thanks from Dr's. Michael & Karen Minero Gould
Dear USAA Relocation:
Our real estate agent, Gregory Manns of Coldwell Banker, was outstanding. We are so thankful you connected us with him. Thanks! Michael & Karen Gould
Introducing a fresh new look for your Profile.
Click the 'Edit Profile' button below to enter 'Edit Mode' and continue the tour.