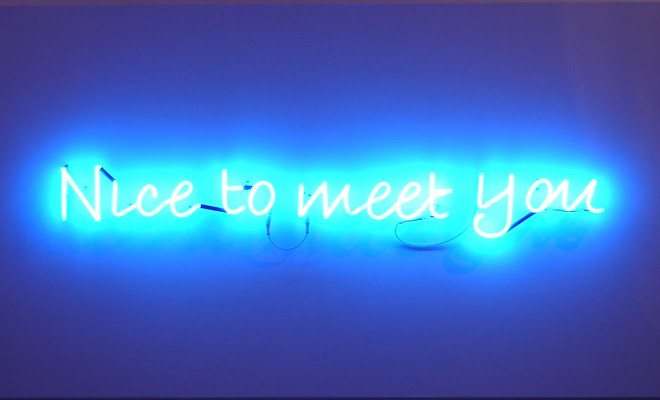 Get to Know George L. Rosario
George L. Rosario
is a native born New Yorker who is in a serious love affair with the Greater New York City area. Born in Bushwick Brooklyn in 1972, raised in the Williamsburg section of Brooklyn for most of his youth, and exposed to all the great features of all neighborhoods throughout Brooklyn, Queens and Manhattan, there's no wonder why 

George L. Rosario

 is at the top of the real estate industry in these three NYC boroughs.  As a young man, his family never had money for vacations so his father entertained his children by having stay-cations throughout Brooklyn, Queens and Manhattan. He never ran out of fun, interesting and educational things for his children to do locally, and this led to the love affair that all 3 of the Rosario sons developed for their New York City. 

Mr. Rosario

 is a Realtor, member of the local MLS board, internationally recognized leader in the industry, television personality, published author, public speaker, team developer, entrepreneur, business developer, business and strategy consultant, real estate investment advisor, strategy coach, a volunteer and board member for several none-profit community organizations throughout all 3 boroughs he services, and is highly revered as one of real estate and varied business industry's top producers. He's launched several very successful businesses, including a very profitable venture with ACN Inc., spearheading it's launch into the Puerto Rico and Mexico markets. Mr. Rosario has appeared on HGTV, 

NBC Open House

, NY Times, NY1, Daily News, Newsday, Time, Spike TV, and several local and national TV and Radio talk shows. He has appeared on several high traffic YouTube channels, many local and national speaker forums, many live events, training seminars, and several international stages. Locally, he is best known for touring different neighborhoods in Brooklyn, Queens and Manhattan with his loyal friend Cleo (huge and very friendly red nose pitbull). He is a 

YouTube superstar

 and an advertising genius. You can find George L. Rosario on all major social media sites including Facebook, 

Twitter

, 

Instagram

, 

Pinterest

, Snapchat, 

Foursquare

, 

Tumblr

, etc. as well as many professional sites such as 

LinkedIn

, 

ColdwellBanker.com

, 

Loopnet

, 

Zillow

, 

Realtor.com

, 

Who Do You

, etc. George is an avid blogger often making cameos on some of the top blogs throughout the industry, as well as many of his own areas such as 

ActiveRain

, 

WordPress

, and his personal blog, 

George L. rosario, Real Estate Professional

. As if all of this were not enough, he is also a proud father of 7 children and already a grandfather of 3. He's accomplished all of this at the young age of 43. Ask him what his greatest achievement is, and he will tell you that it is making his mother and father (Mami & Papi) proud.
#glrosario #RosarioShalomayevTeam #NewYork #NYC #Brooklyn #Queens #Manhattan #Real-Estate #RealEstate #Realtor #unstoppable #HomeRocks #HomeIsAwesomeness #ColdwellBanker #CBKueber
How to Spot the Next Hot Neighborhood on NBC Open House
In this segment which first appeared on NBC Open House, George Rosario of Coldwell Banker Kueber Realty in Queens, NY and Dean Griffith of Coldwell Banker Residential Brokerage in Arcadia, CA share their tips for finding the next hot neighborhood before it's out of your budget. #glrosario #RosarioShalomayevTeam
Certifications
Luxury Real Estate Professional
Brooklyn Real Estate Certified
Queens Real Estate Certified
Manhattan Real Estate Certified
Awards
International Sterling Society, International Diamond Society, Nationwide CB Certified East Coast Expert, Queens NY Humanitarian Business Owner Award
Skills
In Business Since 1990, Multi-Lingual, Sales Expert, Experienced, Award Winning, Personalized Service, Community Leader, Management. #RosarioShalomayevTeam #glrosario
Annelie Herrera, Williamsburg Brooklyn, NY
07/19/2016
Mr Rosario is very personable and knowledgeable. It was a pleasure to deal with Mr Rosario and I was extremely impressed with his level of professionalism and attention to detail. I would definitely recommend him to my contacts.
George Namnum, SoHo New York 10013
07/05/2016
I was relocating and needed to sell my luxury condo quickly and without any headaches. I did not want to work with anyone who could not sell it fast. I worked with an agent who promised me the world and did nothing for me. I then met George and worked with him. He got me 29.75% more than the highest offer from the first agent, and George sold it in 6 days.
Edward Lee, Midtown West, Manhattan NY 10019
01/03/2016
I owned my coop forever. I owned it before this was a spot that people actually wanted to live in. I owned it for a long time, and had rented it for a long time prior to becoming an owner since it didn't convert over until the early 80's. George walked me through the entire sales process, and never made me feel uncomfortable. I cried when the place finally sold. I had been in it since I moved to New York from Kansas. George got me more than anyone had ever gotten in the building. He is knowledgeable, patient, intelligent and I will be recommending me to all my friends.
Rosario Bonsignore, Ridgewood Queens, NY
11/07/2015
George got me into my first house during a tough market. He was very knowledgeable, and the people he recommended were very resourceful as well. Can't thank George enough.
Melody Touwsma Ramos, Glendale, Queens NY
02/19/2015
George Rosario is very knowledgeable and extremely helpful. He is definitely a people person. He is very resourceful and he helps connect with the right people. The best is how easy he is to communicate with. If he doesn't pick up his phone (because he is with a client), you text him and he replies right away.
format_quote
George L. Rosario is NYC's Hometown Realtor. A true expert in all things New York City real estate related.