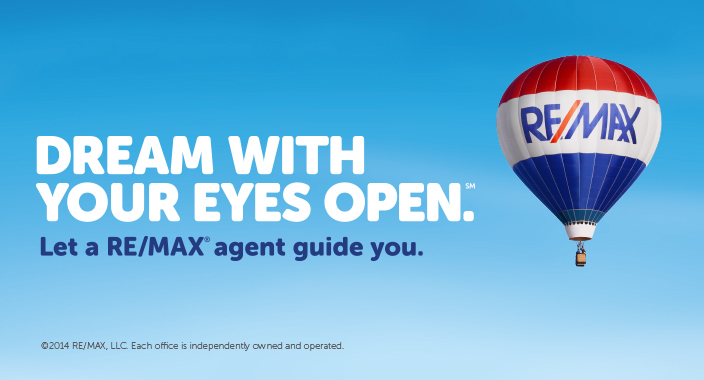 Get to Know Gary L. Post
Service Above and Beyond It's All About YOU!
We devote ourself to serving the needs of our best clients like you before, during and after the sale. We will stay in touch and send you valuable information every month, and we'll also call from time to time just to see if you need anything. There are a number of ways we can help, such as researching your home's current value, or suggesting improvements that will enhance its resale potential. When you have a need for a particular trade or service, we know many reliable professionals that we are happy to recommend. If there is ever something that we can do for you, please feel free to ask! We look forward to serving your real estate needs as your trusted advisor.
New listing! 3939 West 151st St, Cleveland, OH 4411
Property Site: http://tour.circlepix.com/home/C4AEHK Perfect home to begin perfect memories! Cape Cod has Hardwood Floors Throughout the Main Floor and is Extremely well maintained! Cook to your hearts delight in this complete kitchen! All Appliances Stay! Upstairs is an exceptional Owners Suite with 4th Bedroom. Basement has Full Bath & Is Partially Finished! Detached over-sized double garage offers many additional benefits!! Perfect for Your First Home or an Investment Property which could realize a solid income stream. Arrange your private tour today! Bedrooms: 4 Bathrooms: 2 bathrooms Square Feet: 1155 Price: $89,900 MLS ID: 3712707 For more information about this property, please contact Gary L. Post at 440-935-0341 or Gary@GaryLPost.com. You can also text 2795504 to 67299. COMPANY SOCIAL MEDIA: ------------------------------------------ www.remax-crossroads-oh.com Facebook: https://www.facebook.com/REMAXCrossroads Twitter: https://twitter.com/REMAXXroads YouTube: https://www.youtube.com/channel/UCCnuumSkCX34aFeN6do8A9Q Array
Certifications
AREAS OF EXPERTISE
• Residential Realtor
• Multi Million Dollar Producer
• Commercial Specialist Designation
• Staging Properties To Sell
• Condominium Expertise
• First Time Home Buyer Advocate
• Platinum Executive Estate Sales.
PROFESSIONAL EXPERIENCE
• Commercial Specialist / Land Assemblage Experience.
• Past President of a Condominium Association.
• Over 25 Years of Negotiating Experience.
• Accredited Staging Professional
• Rising Star Award for Outstanding Results
• OAR President's Sales Club Award of Achievement
PROFESSIONAL AFFILIATIONS
• Member of the National Association of Realtors
• Member of the Akron Cleveland Association of Realtors
• Sales & Marketing Council of North Coast BIA
• International Association of Home Staging Professionals
AllenErica, (Bought a home in 2015 in Lorain, OH.)
11/18/2015
Gary was a pleasure to work with and helped us find exactly what we were looking for in a home. Highly recommended to hell anyone find their dream home as well.
Peter and Kristi Heuerman. From Zillow.com
11/12/2015
Gary has been very helpful to us in the purchase of our first home. He is very quick to respond to all requests and has made this process easy for our busy family.
User0506332. From Zillow.com
11/11/2015
Gary helped my fiance and I buy our first home. He was very quick to respond to any questions we had. He was a wonderful person to work with and always kept us informed on any changes. I would highly recommend him to anyone looking to buy or sell there home.
Brian A. Morrow. From Reach150.com
09/18/2015
Gary helped to find us a house in our price range that met our needs. During which he showed total knowledge with every step of the process and never left us inter dark. Gary was always professional and never put on a hard sell seemed to have our best interest at heart would definitely use him again in any home transactions thank you.
Joseph Huffman, Purchaser. From Reach150.com
09/17/2015
Gary did a fantastic job finding me a house that fits my needs. Would recommend him to anyone. Thank you Gary!
Rhonda Newman. From Reach150.com
09/12/2015
Gary Post is professional and knowledgeable. He assisted me through the entire process of purchasing my home. I would highly recommend Mr. Post to anyone who is buying or selling a home/property. He is truly the best in his field!
Rhonda Newman. From Zillow.com
09/12/2015
Gary Post is the most professional and knowledgeable real estate agent I have ever worked with. He answered all of my questions quickly and thoroughly. He kept me well informed throughout the entire process. I would highly recommend Mr. Post to everyone.
Sam Muro. From Reach150.com
09/12/2015
Being first time home buyers Mr.Post understood us .And lead us in the right direction .We are so thankful we choice him as our Realtor. During our loan application process our frustration rained high the only person who combat these issues . The experience and time invested was shown when he successful completed our first Buying experience. We now consider him family for what he has done for us. We are truly grateful.
Christopher and Teresa Sikora. From Reach150.com
09/12/2015
Our experience with Gary Post has been great! He went above and beyond to ensure we found the perfect home. Gary always returned phone calls, texts and emails in a timely fashion. We knew what we were looking for in a home and as we found homes we were interested in, he also found some that we might be interested in. Bottom line ... Gary found the " perfect home " ! Gary's logo " The Postman Always Delivers " holds true !! Thank You Gary
User65398854, (Sold a Single Family home in 2015 for approximately $150K in Amherst, OH.) From Zillow.com
09/11/2015
I will HIGHLY recommend Gary Post for any real estate needs. He sold our home and also sold us our new home. Gary goes above and beyond to ensure you have the most easiest, painless transaction possible. He has impeccable knowledge, and immediate response and is always there for you. I have recommended Gary to my family members and would recommend him to ANYONE. I have also gained a friend for life!
Jennifer L. Duffield, Very Happy Homeowner. From Reach150.com
09/11/2015
I have had the pleasure of Gary Post as my Real Estate agent for both selling our home and also purchasing our new Home. He went over and above to guarantee our transactions went as smooth as possible. He was extremely knowledgeable, and went out of his way to ensure our happiness. I have referred him to family members and friends and they have used him also. Not only did I gain a new home, I gained a Great Friend for life. I can't thank Gary enough. He is without a doubt our first choice in any real estate needs!
Jeffrey Haug, (Director of Purchasing) From Reach150.com
09/09/2015
I've been working with Gary for close to 5 years with different real estate opportunities, and he is one of the best. Gary's communication, prep-work, research, and advice are outstanding. He has shown effectiveness across various price ranges and styles of homes, no matter what your need. I would highly recommend Gary for all your future real estate needs.
Michelle and Dan Treers. From Reach150.com
08/28/2015
"Gary, was very informative in finding the right home for our family. We viewed many homes and finally decided to go without a new build. We thank Gary for all his help."
Infantry2 (Bought a Single Family home in 2014 in Elyria, OH.) From Zillow.com
07/18/2014
"When I have the need for a realtor, both personally and professionally, Gary is my go to man. I have been working with Gary for over 5 years each time I have used his services I have been impressed and more than satisfied. Additionally, when friends had a house that would not sell, I immediately referred them to Gary and he delivered; it was promptly sold. Whether you are looking to guy or sell real estate, Gary is who you want working with you."
Jbyrd68 (Bought a Single Family home in 2013 in Lorain, OH.) From Zillow
07/13/2014
Gary helped me purchase my home, words cannot express how much I appreciate him. Easy to get a hold of and his negotiation skills are out of this world. Everyone should hire Gary for their Real Estate needs.
John Clark, (John worked directly with Gary L. at Keller Williams Realty) From Linkedin.com
01/06/2010
One of the best decisions I made as a newly licensed real estate agent was choosing Gary Post as my coach and mentor. His knowledge and professionalism is second only to his passion and love of the industry. He truly enjoys assisting people with all of their real estate needs. I highly recommend Gary as a real estate professional.
Jason Howard, (Journey Lead Producer & Director of Video-Media Design, Jason was Gary L.'s client) From Linkedin.com
02/28/2009
My wife and I needed to sell our condo as soon as possible! We had a little boy already and a little girl on the way, our little two-bedroom condo was not going to work. Gary was realistic in his approach. He didn't tell us what we wanted to hear but what we needed to hear. His integrity and work ethic alone has set him a part from the rest. I recommend this man without any hesitation!
format_quote
Trusted Real Estate Advisor Serving Clients in Erie, Lorain & Western Cuyahoga County