Gene Mundt, IL/WI Mortgage Originator - FHA/VA/Conv/Jumbo/Portfolio/Refi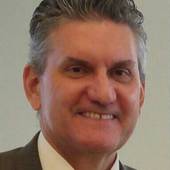 IL Lic 031.0006220/WI
Mortgage and Lending
Gene Mundt, IL/WI Mortgage Originator - FHA/VA/Conv/Jumbo/Portfolio/Refi
708.921.6331 - 40+ yrs experience
New Lenox, IL

—

NMLS #216987, IL Lic. 031.0006220, WI Licensed. APMC NMLS #175656
Gene Mundt, Mortgage Originator c/o American Portfolio Mortgage Corp.
318 Alana Drive
New Lenox , IL 60451
---
Mortgage Originator with 40+ yrs experience in Lending, Appraising, & Financial Planning. My vast experience benefits IL & WI Borrowers in 1st-Time, Conv., Refi, VA/FHA/USDA, Jumbo, & Portfolio Loans.
Get to know Gene Mundt, IL/WI Mortgage Originator - FHA/VA/Conv/Jumbo/Portfolio/Refi
With 40+ years in the mortgage - banking industry, I draw upon a vast background and wealth of experience to assist and benefit my customers and referral partners.  
My past experience as a licensed Real Estate Appraiser benefits both well. This background helps me facilitate remedies or prevent problems in the processing and closing of my loans.  I have a deeper well of knowledge and experience from which to draw. That proves very beneficial. 
My Financial Planning background helps my clients immensely when preparing for and choosing their mortgage program.  It assists them in the usage of their most major expenditure and largest asset, their home and mortgage.
I offer a broad menu of mortgage options.  Those include:  FHA, VA, USDA, Conventional, Refinance, JUMBO and Portfolio.   The processing of my loans is performed in-house, so I retain greater control of the entire closing process.  
It's been my pleasure to have assisted the people and professionals in the IL/WI/Chicagoland area my entire business life.  I look forward to earning your trust and future business through thoughtful, knowledgeable and professional lending services.
I'm available to answer your questions and assist you via my website (www.genemundt.com), at gmundt@goapmc.com, 815.524.2280, and 708.921.6331.  Please contact me at your convenience ...
Gene 
Gene Mundt, IL/WI Mortgage Originator - FHA/VA/Conv/Jumbo/Portfolio/Refi's Blog Posts
Lending / Financial
–

4 months ago
ActiveRain Community
–

about 2 months ago
Lending / Financial
–

about 1 year ago
Mortgage / Finance
–

about 1 year ago
How to Successfully Complete a New Lenox/Chicagoland Mortgage PreApproval
This video from Gene Mundt, Mortgage Originator walks First-Time Buyers and repeat mortgage applicants through the steps of seeking and making Mortgage PreApproval. Just follow the simple directions and advice provided by this 40 year veteran of the Mortgage Industry to easily find success. www.genemundt.com - NMLS #216987
Certifications
Perhaps it's because I am a father of two sons, 34 and 39, (both of which are now fathers themselves) that I find working with first-time homebuyers such a joy. These transactions take special care and I am most happy to provide it.  Increasingly important and timely, is how my appraising background provides my clients and referral partners such great benefit during the mortgage process.  The housing market's current pricing and appraising challenges make this an especially valuable knowledge to hold and utilize during my clients' home buying transactions,  mortgage applications, and mortgage planning. 
Other Mortgage and Credit programs and services I offer include:
JUMBO Lending, Portfolio Loans, VA/FHA, USDA, Mortgage Planning, Management, Credit/Debt Counseling/Repair  
I look forward to earning your trust and future business through my thoughtful, knowledgeable and professional lending services.
Skills
Conventional, Refinance, FHA Loans, VA Loans,  Jumbo Loans, Credit Guidance, Portfolio Loans, USDA loans, Mortgage Prep and Planning.
Testimonials for Gene Mundt, IL/WI Mortgage Originator - FHA/VA/Conv/Jumbo/Portfolio/Refi
Nathan S and Jill W

09/23/2019

As 1st-time home buyers we did not know a lot about how mortgages worked or even know where to look for one. Luckily for us, our realtor referred us to Gene Mundt. We couldn't be happier on our decision of using Gene.  He was always there to answer any questions that would arise when searching for our home. When we finally found our home and it was time to talk numbers, Gene made this step of the house buying process easy to understand. He took the time to explain to us where each dollar amount is going and how it impacted our down payment and our monthly payment.
We both really appreciate Gene taking the extra time to do this because
it allowed Gene to get to know us on a more personal level and make sure that the payments would be something that we could handle on a monthly basis. When it came to the closing date, Gene was adamant on being at the closing to make sure that if we had any questions that he was there to answer them. If we were to do the process all over again, we would not hesitate one bit to use Gene.  He is a very reliable, intelligent, and hard-working individual!
Thank you again, Gene, for all the hard work you did for us!

I was a first-time home buyer unsure of the mortgage process. Gene helped me every step along the way and I couldn't ask for anything better. He was understanding and quickly responded to my many questions. I couldn't of been happier with the service and would recommend him to anyone.

From the bottoms of our hearts, thank you. We just want to say thanks for all you've helped us with while obtaining our mortgage. You even helped us with parts of the process that didn't apply to you. We're grateful from head to toe.

Emily R. S., Client/Home Buyer

06/19/2017

Gene was incredibly helpful while I went through the home buying process. Couldn't of done it without him. I am so thankful for all of his knowledge and help during this time. Will recommend him to anyone.


Your constant effort of going beyond for you clients continues to surprise me and warm our hearts.

Terry and Sharon P.

05/02/2017

Thank you very much for all the time and effort you spent on us during these past months. We trusted Maggie Karges to suggest someone who would be the right choice for us in financing our future home and she couldn't have referred us to anyone better. You've worked very hard to help us through this process and we want you to know how much we appreciate it.

Dave, Sharon, & Megan B.

04/04/2017

Gene: We want to thank you for all your help getting us the house we love! Your professional service and dedication were truly appreciated! We could not be happier with our house and the interest rate!


Carla Ann & JR

08/15/2016

Gene was an absolute pleasure to work with during the home buying process. He was incredibly knowledgeable and made us feel safe and comfortable the entire time. Gene truly went above and beyond to help us. He was incredibly easy to get ahold of and answered all of our questions. He was very thorough every step of the way. I highly recommend Gene Mundt!

Katie P., Successfully Closed Client

07/19/2016

Gene is professional, experienced, thorough, responsive and a genuinely nice guy! My experience in working with him from the application process through the closing was as pleasant as it's possible for such a process to be. He explained every step thoroughly, answered all my questions, and competently guided me through the entire process. I would not hesitate to recommend Gene to anyone interested in purchasing a home!

Having now used Gene 3 times I can say this with confidence...
If you're looking for a mortgage broker who's extremely knowledgeable and who's willing to take the time to explain things along the way then Gene is your guy! He was a pleasure to work with and we will be using him again in the future.
Introducing a fresh new look for your Profile.
Click the 'Edit Profile' button below to enter 'Edit Mode' and continue the tour.