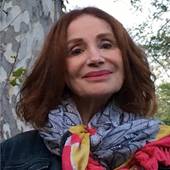 Services for Real Estate Pros
Joanna Cohlan
Designing, Decorating & Staging Westchester Homes
Chappaqua, NY

—

Fresh Eyes For Your Home
Interior decorator and home stager, using design principles both creatively and affordably to maximize and enhance any space. Whether selling or buying, Fresh Eyes can help you make the right choices.
Get to know Joanna Cohlan
Joanna Cohlan, Fresh Eyes For Your Home, is a trained interior designer, decorator and home stager (ASID, CID, ASP) offering a full menu of interior design, decorating and home staging services providing clients with a concise and prioritized design, decorating or staging plan to meet their needs and critical time frames as well as a return on their investment. 
She has an extraordinary track record in transforming homes back into houses-creating resale ready properties throughout Westchester, Putnam and Rockland Counties, as well as NYC.  Fresh Eyes For Your Home's  mantra is "best in class" and Joanna's staged properties sell quickly, often with multiple offers, because she knows how to maximize any space. 
Joanna believes that full collaboration between designer and client is the only way to achieve results that her clients can live with. She sees her role as introducing her clients to the full range of custom options that are available and then helping them make those critical decisions about which options best fit their aesthetic and their budgets.  Fresh Eyes For Your Home also provides one-day decorating, helping clients repurpose their rooms and their furnishings. Fresh Eyes can bring a tired space back to life, re-using what you already own in a different way.   Joanna excels at "reading a room", to enhance its scale, balance and visual impact. 
What sets Joanna apart from other interior designers is her willingness to work within a modest budget and her ability to create a home environment that is greater than the sum of its parts. Joanna received training from and is a former member of the Interior Refiner's Network and studied interior design at FIT in NYC.  Joanna also holds a BA in Psychology from Boston University and an MBA in Entrepreneurship from Babson College.  Her professional experience includes positions in both the private (corporate) and the public (not-for-profit) and academic sectors.
By the hour or by the project, Fresh Eyes For Your Home works with clients creatively, flexibly and affordably, and Joanna has access to skilled craftspeople and professionals, for every phase of an interior decorating or home staging project.  Fresh Eyes For Your Home is fee based and passes along trade discounts to clients.  Working with a trained interior decorator like Joanna Cohlan helps them save money by avoiding costly mistakes-the first time!
Joanna Cohlan's Blog Posts
Just for Fun
–

over 2 years ago
Just for Fun
–

about 4 years ago
Just for Fun
–

about 4 years ago
Just for Fun
–

about 4 years ago
Certifications
As an interior decorator, Fresh Eyes For Your Home specializes in two income couples, often first time homebuyers, who want quality family time and balance in their lives and a comfortable and beautiful home.  Joanna creates real rooms for real people.   She helps the overwhelmed define their own style and then elevate that style, without sacrificing form to function.  Joanna particularly enjoy open floor plans, whether in a suburban home or a NYC loft and can create incredible visual impact using color and scale in any space, large or small.    While her personal favorite is mid-century modern architecture, Joanna has  never met a colonial, cape or contemporary that she hasn't liked.  As a trained interior decorator, Joanna can work in any style, and clients always gets design outside the box--drama and excitement without sacrificing livability.    Fresh Eyes For Your Home  particularly loves  to "use what you have", editing your collection to redefine, repurpose and redecorate a room.
For home staging,  Joanna really loves a challenge, breaking up a staging project into digestible pieces and helping proactive clients through the clutter and the stress, adding value throughout the process.  Westchester County Realtors who understand the benefit of a "fresh eye" often bring Joanna to presentations to home sellers, to help them secure a listing.  She teams up with Realtors so that simple repairs, cosmetic updates and small renovations can be prioritized and completed, within a client's budget to increase their ROI.    Fresh Eyes For Your Home makes sure that your listing will not get stale. Joanna's  staged homes are shown often and sell quickly and she has the track record to prove it. 
Skills
All things interior design and decor
Testimonials for Joanna Cohlan
"Joanna was the answer to my prayers. I wanted to redecorate for the longest time but was overwhelmed by the prospect. The entire process, from the initial consult to the final product was a joy. Joanna skillfully distilled what was important to me and incorporated those elements into my home. I was impressed with the depth and breadth of her design expertise which informed every choice we made. I now have a beautiful and harmonius sanctuary that I love coming home to every day. If you think you can not afford an interior decorator, you are wrong. Joanna's wide network of resources and contacts saved me a tremendous amount on purchases and on mistakes I would have made. For this important project, Fresh Eyes was my best investment ." -Ava, New York NY

"I knew I needed professional help to get my house ready for the market, and so I called Fresh Eyes For Your Home. I'm so happy I did!! Joanna came over, walked from room to room with me and in her enthusiastic bubbly manner began planning. When we finished rearranging all the furnishings my house looked beautifully appointed, cozy and without the feeling of any clutter. The real beauty of what Joanna has done is that I am now enjoying rooms and furniture I hadn't really appreciated for years. Both the furniture and rooms seem new. The only problem is now I don't want to try to sell my house!!"

"Joanna Cohlan is a rising star - catch her while you can! Her taste, design and practicality are always on point. She has an incredible ability to look at the big picture as well as an attention to detail that is unrivaled. Not only did she decorate and furnish my pied a terre on Beekman Place, but she completely pulled together my Chappaqua home. My living room reflects who I am - an eclectic mix of antiques and modern with warm woods and cool steel sharing the spotlight; and, my bedroom a soothing refuge. All within a budget - because who wants to spend more than necessary!"

Helaine Brick Cabot

05/15/2012

"Joanna Cohlan, Fresh Eyes For Your Home is really awesome. After decorating my kitchen on time and under budget, she designed and supervised the complete renovation of my professional law office which is absoluely gorgeous and a pleasure to work in. Joanna is easy to work with, creative, professional and eager to please. I will use no one else. "

Merrill Lee and Richard Fuchs

01/15/2012

"Joanna is a godsend if you are undertaking a renovation. She's a good listener and a fabulous designer. She understood just what we wanted for our bathroom and translated it into a bright, elegant space that reflects our lifestyle and aesthetics, while respecting our budget. A master at guiding us through the decision making process, steering us to the right venfors and negotiating with our contractor, Joanna was our ally from start to finish."

Frieda and Neil Pilsen

11/09/2011

"It was a pleasure working with Joanna from the initial meeting to determine the upgrades and improvements to be done as well as removing excess furniture and rearranging the remaining pieces to make my very contemporary home warm and inviting. The result of her work was a home that showed beautifully to the realtors and their clients and a sale in a few weeks to a family who saw the house on the first weekend it was shown. They bought the house fully furnished since they loved everything 'just the way it looked'. I have the highest regard for Joanna's talent, knowledge and professionalism."

Julie and Ron Latz

10/28/2011

"Joanna is a gem. She stook the stress out of selling a home by knowing exactly what was missing or needd to be replaced for my house to show in the best possible light. She knew who to call and where to buy high quality furnishings that did not dent my profit. Best of all, she got it all accomplished in one week. Before I hired her, some aspects of my home turned off real estate agents and their buyers but after, they are all raving."

"Joanna helped us get started by being clear about what was most critical to accomplish and breaking the work down into manageable projects. Her ideas were great, and she was always encouraging. As we tackled each task, we felt real partnership with Joanna. It was clear that she cared as much as we did about making our home look its best. She also provided recommendations that we could do on our own to save us money. Her sensitivity to cost, while not compromising on the quality of materials where it counted, was very helpful. We were able to stay within our budget and accomplish everything we needed to do. We certainly would not have full confidence that our home was looking its best without Joanna's help. All I can say is, "Thanks. We truly could not have done it without you."
Introducing a fresh new look for your Profile.
Click the 'Edit Profile' button below to enter 'Edit Mode' and continue the tour.