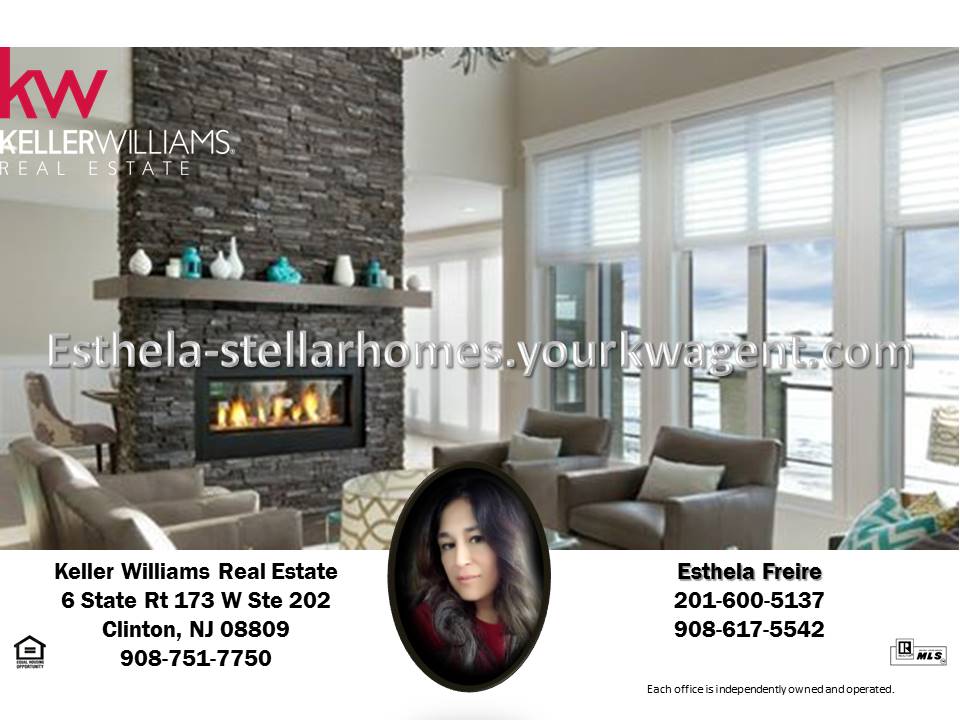 Get to Know Esthela Freire
Esthela has been a dedicated Realtor since 2004. Her previous experience includes 10 years in customer service, 3 years' experience in teaching and tutoring. She is patient, persistent and dedicated to her clients.
Esthela grew up in Newark and attended Arts High School. In 2000 she purchased her first house in Kearny, NJ.
She then moved to Lyndhurst with her husband and three children. They spent a wonderful decade living in the community.
Esthela and her family enjoy sightseeing and taking pictures together. At leisure, she likes to spend time in her
garden. She also loves cooking. Currently the family lives in Hunterdon County where they enjoy their love for animals and nature.
GOAL: "My greatest desire is to help my clients achieve their goals and maintain a lasting relationship. I am proud to be a realtor and hope to be able to help you in your future real estate transaction."