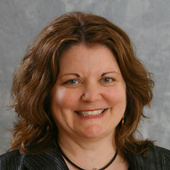 Real Estate Agent
Sue Eller
Sequim, WA

—

Realogics Sotheby's International Realty-Sequim

Sotheby's International Realty Affiliates Inc.
271 Madison Ave S,
Bainbridge Island , WA 98110
---
Specializing in luxury homes, second homes and relocation in Kitsap, Clallam and Jefferson counties.
Get to know Sue Eller
Growing up in Silverdale, Washington, Sue Eller's roots are deeply embedded in Kitsap, Jefferson and Clallam counties where she spent her childhood roaming the area's beaches and forests.  A creative spirit, Sue's passion for music led her to the Berklee College of Music in Boston, Massachusetts where she graduated Magna Cum Laude in just three years. She then relocated to California where she spent over twenty years as a music editor, honing her ability to exceed standards under tight deadlines with the utmost accuracy and setting herself apart in the fast-paced and highly competitive world of network television.
 
In 2006, she decided it was time for a change and her love of homes and working with people led her to a new career in real estate. Taking the time to learn every facet of her craft, Sue grew her business during the most trying real estate market in modern times, hiring a team to meet her impeccable standards of client service. As a top-producer and recipient of a number of client service awards, Sue has been an asset to her firm in California and now brings her unique perspective and passion to Realogics Sotheby's International Realty, as she comes full-circle and returns to her Pacific Northwest roots.
 
Primarily a listing agent, Sue employs unique methods for marketing her clients' homes, including personally produced videos and an artist she hires to create stunning watercolors of each listing. Her ability to focus on every detail and provide on-the-spot troubleshooting has been fine-tuned over the years, notably by her years of working in what she calls, "the pressure-cooker world of television." It is those skills that allow her to provide exceptional service to her valued clientele. As an SRES designee, she is also able to provide an extra level of service to seniors and their housing needs.
 
Sue's clients value her diligence, attention to detail, and her sincerity. She strives to be the type of agent that she herself would want to work with, and in the highly charged world of real estate transactions where patience is often tested, she knows the importance of having a Realtor who can maintain a calm demeanor and a level head. Sue's worked by three guiding principles that have never wavered: be genuine, work hard and follow the "golden rule." 
Sue Eller's Blog Posts
Local News and Events
–

almost 4 years ago
ActiveRain Community
–

about 6 years ago
The Olympic Peninsuala Good Life
Photo montage of the beautiful scenery on the Olympic Peninsula
Certifications
My focus is on residential real estate in Clallam, Jefferson and Kitsap counties with a focus on high-end properties.  I am a Realtor at Reologics Sotheby's International Real Estate. I work with seniors, corporate RELO, first time buyers, and much more. I am a problem solver and work to always see the challenges we face as opportunities for solutions, rather than problems. I have an SRES certification which give me an added element of expertise working as advocates for seniors.
Testimonials for Sue Eller
Ron and Nina Turner

09/24/2014

Dear Sue,

We are almost disappointed that our business with you has concluded.  It has been a pleasure meeting and working with you.  You have handled all of our requests with enthusiasm, foresight, and utmost professionalism.  You are what all Realtors aspire to be, and none could have managed this transaction better.  You exceeded our every expectation. We couldn't be more pleased with all you've done for us.

Thank you!

Very sincerely,


Ron and Nina


My husband and I cannot say enough wonderful things about Sue Eller of Dilbeck Real Estate. She is detail oriented,warm, organized, insightful, and was on the mark for every step of our real estate processes. Sue is incredibly knowledgeable and professional -- with a delightful personality. She anticipated issues, she was calm when we dealt with a potential buyer fall through, and she got us a great deal more money than our asking price after just a few weeks of listing our house. Plus, her creativity is unmatched. The video she created was absolutely stunning, and the gift of a watercolor of our house was such a lovely gesture.

Sue Eller is hands-down one of the best real estate agents in California

With best regards,
Eugenie Long

To Whom it May Concern:

You may think that selling a home is not even close to the "rocket science' that we do everyday at the Jet Propulsion Laboratory where I work, but selling a home does take expertise in many disciplines, and Sue Eller has it all!

She is not only a hard worker and dedicated realtor, who understands the 'ins and outs' of the business, but also a person who brings a great deal of creativity to every aspect of the process. She was quick to provide a set of impressive references for all her accomplishments. She also put together an excellent package of information on the process of selling a home. If she is not quite as familiar with a neighborhood, as was the case with my home in Altadena, she did not hesitate to call in other experts to help determine the optimum price point for selling my home. Many realtors would not have the connections or the skills to do such a task. Sue did and used it for our advantage. In addition, she proved to always be a good listener to my views on subjects and to my requests for information.

She put together an excellent marketing plan, had creative and interesting photos taken that displayed my home beautifully. She also used her savvy computer skills and keen eye to create a terrific video of the home, and of course set it to music and narration. These are all things that many agents cannot execute as skillfully, but which are very important to presenting one's home in the best light to potential buyers!

She and her team did a great job of suggesting improvements that would help sell the home. They also were creative in staging the home for the open houses – even using some of Sue's items to add more decorative touches. She worked with other realtors who had open houses nearby to make sure they could each send potential clients to each other's properties. I think she deserves kudos for all things, since other realtors may not even think about doing them.

At every step of the way, she listened to my opinions and concerns and acted on them. She was skilled in setting up ways for me to stay informed and handle offers, even when I was on vacation in Europe. She stays on top of things at all times, has a good rapport with other agents, but at all times has you, her client, as her first priority.

She was good at counseling me when we had multiple offers at one point and responded well to my saying that one offer was just not good enough that I wanted to accept it. She worked even harder to ensure we had many open houses, since that is an important part of selling a home. She was good at negotiations with the other realtors, when we again had to deal with offers and all subsequent tasks of getting items repaired, filling out all the paperwork, etc. She will hold your hand at each step of the process, always trying to be one step ahead with getting things organized and operating smoothly. She stays focused, gets things done efficiently, and offers good advice at each step of the process.

Always very friendly, responsive and well prepared, she is someone who you should not hesitate to have handle all your real estate matters, knowing that she will do her absolute best to make your home buying or selling experience a very satisfying one!

Thanks Sue for all your dedication, perseverance, sense of humor, and most of all your skill & creativity in doing an excellent job!

Sincerely,
Pat Corcoran

Alicia Breslin

05/16/2013

Dear Sue,
Alicia Breslin Dunn
74 Highwood Terrace, POB 511 Frisco, CO 80443
I spoke with Dottie last night as she was packing to go visit her sister in Poulsbo, WA. She is so happy living at the Wellington and having the freedom to go on outings, take classes and just enjoy life.
You were such an important part of making this happen. Right from the get-go, you saw the potential in Mom's townhouse and how to stage it and feature it in a very challenging housing market. You are such a fantastic real estate agent. And you have a great team working with you, in Matt and Kari.
More than anything, Sue, you were very gentle with Mom, helping to guide her through the maze of real estate and legal technicalities. When the house was on the market last summer and Mom fell and injured her back, you immediately shifted gears and did so much work behind the scenes to make sure that Mom would not be inconvenienced while she was recovering. During all this, you were still able to get the house under contract.
My sisters and I always recognized that Mom was your top priority, which speaks volumes for your professionalism and integrity, not to mention your kindness and compassion. We will always be so grateful for all you did.
I have no doubt that you will continue to be very successful in real estate and all your endeavors because you are not only highly competent but also a wonderful person. You are "Sue Eller, the Seller" and so much more.
I hope that you can join Dottie and me for lunch when I come out to California later this summer. It was would great to see you and catch up.
Until then, take care. Missy

TO WHOM IT MAY CONCERN:

If you are preparing to sell a property or home and in need of an exceptional real estate agent, I would highly recommend and urge you to utilize the services of Sue Eller from Dilbeck Real Estate.

Sue is an outstanding real estate agent who truly goes the extra mile in providing the best possible representation and service for her clients. My wife and I recently sold our home in the Glenoaks Canyon area of Glendale and Sue was instrumental in making this deal happen quickly and efficiently. Sue is very upfront and honest with her clients and very ethical in all that she does. She and her team are very proactive and hands on in all that they do and when our house was "staged" for first going on the market, it looked incredible. We had multiple offers in the first week at the asking price and the house sold quickly.

A few weeks later Sue also assisted me in the selling of a condo in the Montrose area of Glendale. This property went on the market just as I was relocating for work to Beijing, China. Again, this property had multiple offers in the first week and also sold very quickly above the initial asking price. I was worried about the difficulty I might have in getting all the paperwork and documents signed while being in China. Sue was very proactive in getting as much as possible done before my departure, and then, through the use of "docusign," everything else was done electronically with great ease.

You can't go wrong in using Sue Eller and I highly recommend her both
as a person and an outstanding real estate agent.


Joylene Wagner

07/25/2012

As the past chair of our church parsonage search committee, I am tremendously grateful to Sue Eller for her patience, professionalism, persistence, and positive-spirited assistance in guiding us through the search and finally to the purchase of a home that met some very particular physical and procedural requirements.
Not every realtor would be willing to facilitate a home purchase by committee! But Sue Eller was willing, and now, at last, our pastor has a beautiful home in Glendale!
Thank you, Sue, and thank you, Dilbeck!
Joylene Wagner, member First United Methodist Church
Parsonage Committee

Robert Johnson

07/13/2012

Dear Sue,

This note is an effort to convey my sincerest thanks for your incredible work in shepherding the sale of our above residence. You were just an extraordinary advocate and ally.

Though I will admit being a bit bemused by the titling of your "ellertheseller" website and email, the research told me that you would be a great choice, successful in dealing with the logistics and the transaction. Nonetheless, I was unexpectedly overwhelmed with the intangibles that you brought to the process.

Your splendid sense for staging the property, along with your eye for, and attention to detail, made me envious of the successful buyer.

Equally impressive were:

your skillful dealing with us as potentially difficult clients, guiding us to "price to sell", without compromising our return
your tactful handling of offers and counter-offers
your orchestration of contractors and service providers to cost effective, timely and cost efficient results
your calm and unflappable demeanor throughout, especially in dealing with the inevitable unforeseen events and issues

One of the few things approximating the anxiousness of purchasing a home is the stress of selling one. You, and your team, were nothing short of exceptional in your handling of our sale.

As I said to you when I last saw you, I look forward to our next working together!

With Deepest Appreciation and Very Best Regards,

Robert W. Johnson


Kaye and Albert Fletcher

06/26/2012

Dear Sue,
We are so pleased that we made the decision to list our home with you. You need to know how much we appreciate your suggestions, expertise, and honesty throughout the past several months. It has been a learning and growing experience for us all along the way.
Even though we knew we were not your only clients, there was never a moment that we felt you were not on top of things. Your emails, phone calls, texts, and yes, even surprise visits were very much appreciated to keep us constantly informed as to what was going on. We felt as though we were your only clients.
Thanks for being sensitive to our needs and wishes, and for making it happen, even through some frustrating times. You, Kari, and Matt make a great team. Please thank them for being willing to take over while you were gone.
One of the things that impressed us was your concern and help in making sure we could remove the large items in our home. Thank Bob too for being willing to help. He is a gem.
We just want to end by saying: You are the best.

Former clients and now friends,
Kaye and Albert Fletcher


August 25, 2011



To Whom it may concern,
Sue is a fantastic agent! She spent her own money to buy "props" to stage our home and spent many hours over several days getting it just right. She constantly complimented us for our efforts and knew just when to be an agent and just when to be a friend. Due to poor market conditions, our house didn't sell as quickly or for the price we wanted, but without Sue, it would have been much worse. I actually lost count of how many Open Houses she hosted for us! We trusted her advice 100% and not only would we recommend her to our friends, but we would use her as our agent again without hesitation.

Sincerely,
Michelle Wood


acted for me both as a seller's agent and as a buyer's agent and in both cases went well beyond the call of duty!
I met Sue at an open house and was immediately drawn to her because of her humor and friendly nature. When it came time to put our historical house on the market I brought her over to see the house and to explain her vision of how to get the house sold. I also interviewed several other realtors. Our house was 100 years old and not quite in the everyday assessment category. Sue told me what she felt and asked everyone from Dilbeck to come in and give their opinion of the right price – there were great variations but we came to an agreement on this unique property and then Sue started, what can only be called, her campaign!!!
She employed an architectural biographer to research the history of the property which she gave out to potential buyers, brought in her stager, Teresa, and together they told me what could stay or go. (I have to confess I did a bit of kicking and screaming here but was told that perhaps I was a little too emotionally connected to the house, which after thinking about it ….. I took a deep breath and listened to them).
Sue then organized a twilight open house and invited lots of people for cheese and wine. I must say the house looked wonderful that night and one man tried to give me his credit card there and then! Sue had a beautiful painting of the house commissioned and used the painting as invitation cards. She presented us with the original when escrow closed – a lovely memory for us of a special house.
I mentioned at the beginning that she goes beyond the call of duty. Sue rolled up her sleeves and helped me put books in boxes, store stuff away in the garage to clear the house and helped me with a garage sale. She and Teresa repotted plants and even made a beautiful meditation spot in the garden that I hope to recreate in my new home. I really enjoyed these days of working together to create the finished product – they most certainly brought the home to its pure potential.
When the home was sold, she then went on the hunt for my new house and was not afraid to tell me if a house I had fallen in love with was not practical or was built on liquefaction. She knew by then what I liked and called me in excitement to show me a house that ended up being perfect for us. Now she turned into the dragon master and was there for inspections, got quotes for me for work that needed to be done and was the "bad guy" with the sellers if someone had to be.
I am happy to say that Sue Eller started as my realtor and has now become a friend. She really cares for the people she does business with and is honest, truthful and has integrity. She says what has to be said, even if it would be easier to not say it, and so, one trusts her and believes her word. You really cannot go wrong with Eller the Seller!

Thanks Sue!!

Introducing a fresh new look for your Profile.
Click the 'Edit Profile' button below to enter 'Edit Mode' and continue the tour.