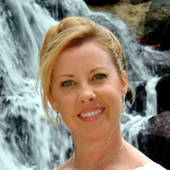 BRE# 01169846
Real Estate Agent
Elaine Stewart
RE/MAX Desert Properties
Palm Desert, CA

—

Elaine Stewart is the #1 Individual RE/MAX Agent for 11 years straight in the Coachella Valley. (760) 668-2399

RE/MAX International Inc.
Elaine Stewart #1 Individual RE/MAX Agent for 11 years straight in the Coachella Valley. RE/MAX Lifetime Achievement Award Winner. 574 Million in Sales. 27 Year Agent. Elaine Stewart (760) 668-2399
Get to know Elaine Stewart
Elaine Stewart is the #1 Individual RE/MAX Agent for 11 years straight in the Coachella Valley.
Mobile: (760) 668-2399
Elaine is a member of the Remax Platinum Club and Remax Hall of Fame and the Remax Chaimans Club.
Elaine Stewart was recently awarded the Remax Lifetime Achievement Award in 2013. 
The Remax Lifetime Achievement Award honors highly successful agents who have 100 million in sales and over seven or more years of service with Remax. 
Elaine has been in the RE/MAX Top 100 Residential Sales Agents, out of over 55,000 Agents from September of 2013 to September of 2014. 
Over 574 Million in Sales, Licenced 27 Years!
See Testimonials Below
To buy or sell a house in the Palm Springs Real Estate area, Palm Desert, Indian Wells, Rancho Mirage, La Quinta, or the surrounding areas, Elaine Stewart is the Real Estate Agent to call.  With 26 years of experience in the Real Estate market, Elaine truly enjoys helping people in the process of buying or selling a home. Elaine is a member of the Remax Chairmans Club, Remax Hall of Fame and the Platinum Club, The Platinum Club was first introduced in 1994 to recognize the significant increase in earnings among the very highest producers in the RE/MAX system.
We also specialize in Bank Foreclosures in Palm Springs ,pre-foreclosures, and REO's. 
Palm Springs is a desert resort city located in the Coachella Valley 110 miles east of Los Angeles.  It boasts more than 350 days of sunshine per year with warm, mild winters.  Recreational hiking and horseback riding in the valley are popular activities.  There are also more than 200 golf courses making it the world's premier golf destination.
There are also events and attractions such as the Palm Springs International Film Festival and the National Date Festival. One of the hottest Real Estate market in the country, the Coachella Valley is a great place to raise your children or spend your retirement years.  That makes having a home here a great Real Estate investment.
Perhaps you would like to view all the Palm Springs or other Coachella Valley homes available that meet your specific criteria - by calling us or using the form below, we can match your needs and find whatever you are looking for whether it is a 1-2 Bedroom, 3 BR, 4 BR or even a 5-7 BR home. In fact, we are so use to assisting folks in finding "exactly what they are looking for that we already know all your most frequently asked questions. We know our clientele and we have customer testimonials to prove it. To get custom home listings emailed to you as  they are posted on the local Multiple Listing System Click Here 
Please feel free to use this website as a resource for all your Palm Springs Real Estate needs, and if you have any additional questions, dont hesitate to call us today!
For More Visit http://www.palmspringsluxuryrealty.com
Call Elaine Stewart at (760) 668-2399
Elaine Stewart's Blog Posts
|
Home Buying
–

16 days ago
Home Buying
–

about 1 month ago
Home Buying
–

3 months ago
Home Buying
–

8 months ago
Real Estate Sales and Marketing
–

11 months ago
Home Buying
–

7 months ago
Home Buying
–

7 months ago
RE/MAX vs The Industry 2019
RE/MAX associates once again outperformed agents with other real estate brands in the 2019 REAL Trends 500 survey. For the ninth consecutive year, RE/MAX agents in the survey on average outsold competing agents – averaging more than twice as many closed sales than agents at other participating brokerages.
Certifications
Cathy & Sean O'Neill – Rancho Mirage, CA
"We really did our due diligence before choosing Elaine to help sell our home in Rancho Mirage. We interviewed MANY local realtors before we found Elaine. One of her personal traits that impressed us immediately was the absence of the typical, 'Trust me, I know this market' condescension. Elaine was refreshingly respectful, but with a confidence backed by obvious knowledge and a record of good outcomes.
From listing to closing, Elaine guided our decisions with courtesy; whenever she had to push back, it was supported by diplomacy and factual reasoning. Her team followed that same lead throughout the process. If I had to summarize Elaine's technique with a few key ideas, those would be: Preparation, Presence, Communication, Tenacity, and Follow-through.
She kept us apprised of all the recent and appropriate comparable sales in the area and took the time to learn the specific draws and challenges of our property – adjusting her marketing approaches accordingly. Elaine was onsite much more often than expected: for stagings, showings, repair calls, inspections, etc.
Elaine used every modern communication technique available to keep us informed at every phase. Even as we traveled, we never felt out of touch. If we had questions, Elaine responded promptly and thoughtfully. Whenever we needed guidance, she was there.
Despite Elaine's hard work, our first potential buyers balked during escrow. Elaine pulled the listing for a few months, at our direction, and was ready to step back in when we were ready to re-list, with the same expertise, enthusiasm and determination. Sooner than expected, Elaine found new buyers. She worked above and beyond, sometimes at significant personal sacrifice, to facilitate what ultimately became a very successful negotiation, transfer, and 'win-win' for all parties.
In the future, we will not hesitate to recommend Elaine and her team to friends and family, and would engage her services again, for ourselves, in a heartbeat."
---------------------------------------
Elaine Stewart knows her stuff.  She helped us buy the house we wanted, and dealt with a myriad of issues in the negotiation process.  Elaine was quick to understand exactly what we wanted, and stayed within both our desires and price range.  Her knowledge of the desert communities helped us steer clear of some, and understand that others were not within our reach. While we know Elaine must have been busy, she took our many calls, or returned them very quickly. Always professional without being stuffy, Elaine is truly a pleasure to work with.  When we win the lottery (oh, we need to buy tickets??), we will ask Elaine to find us a home in one of those other areas. In the meantime, we highly recommend Elaine Stewart to everyone!
Fred & Kim (La Mesa)
----------------------------
It is not often that one can find a top realtor who is prepared to work hard with buyers who are in the early stages of a search for their dream home in the Desert. Elaine went out of her way to provide us with market information and came up with a list of homes in a number of different locations in the valley that she thought might fit our broad criteria.   
She displayed unlimited time and patience showing us several homes with pleasure. Her assistance led to us purchasing a home that fit our specifications perfectly.
Her perseverance did not stop there. She worked hard to negotiate a very good price for the home that we fell in love with. Throughout the process, Elaine and her extremely hardworking, efficient and competent team were there to help answer questions and provide us with guidance on purchasing in the Desert. We would have no hesitation in recommending Elaine to assist anyone with their property transactions in the Desert. She is a realtor who is knowledgeable, hard working, trustworthy and an absolute pleasure to work with.
Johann and Denise B. - W. Vancouver BC
--------------------------------------------------------------------------------------------
For a stressful short sale of your home, Elaine Stewart is the realtor to use.  She is familiar with the unique issues that arise with a short sale and is aggressive enough to deal with them as they arise.  In my case - as is probably common with most short sale cases - one thing went wrong after another.  The banks just DO NOT KNOW what they are doing!  Regardless, Elaine convinced to me hang in there and her team continued to deal with the banks.  I was ready to walk away from my home.  Thanks to Elaine, I stuck with the ridiculous process created by the banks and my home sold and closed escrow by the end of the year.  Thanks Elaine! 
Maria-Coachella Valley
--------------------------------------------------------------------------------------------
We found Elaine and her staff of Cari and Sergio to be very pleasant, prompt and committed to helping us find exactly what we were looking for in our vacation home.  We appreciated that they always responded quickly to all correspondence and provided us with an abundance of information.    We would highly recommend Elaine to anyone looking to purchase property. 
Brent and Kathy W. - Yorktown, SK
--------------------------------------------------------------------------------------------
Occasionally in life, you just get lucky.  That is how we feel about meeting Elaine Stewart in 2009 after she helped some friends acquire a property in the Coachella Valley.  Elaine spent time with us in 2009 and again in 2010 during our intermittent visits to the area at a time when we were interested but undecided about making a purchase.   Elaine remained in contact, providing us updates on the market by email, with no certainty that we would actually decide to buy.  That speaks to the genuinely helpful way in which Elaine works with her clients. At no time in this process did we feel any pressure from Elaine. In fact, we felt just the opposite -- that she would not be happy unless we were happy.  She was very patient with us, she understood that this was new for us and she was the consummate professional throughout the decision making period.
So, in early 2011, when we decided it was time to make a purchase, we let Elaine know that and the rest , as they say, is history.  Elaine immediately helped us refine our search parameters, provided much advance information electronically to help us identify target properties and met us promptly upon our arrival in the Palm Springs area -- with an extensive list of properties scheduled for our viewing.  She knew just what we wanted and didn't waste our time on properties that did not meet our criteria.  At the same time, when we did some research and asked questions about other areas or communities or properties, Elaine was able to readily address these questions. Frankly, she simply knows the real estate market in the Coachella Valley.  Elaine listened to us and proceeded accordingly. She gave us personal attention and tailored the viewing schedule to our wishes.  We allowed five days to look at properties and were able to relax and enjoy the sun for the last two days!!  And - we have never felt for one moment that we missed anything or could have done better.
Darell and Deb;  BC, Canada
--------------------------------------------------------------------------------------------
Over the years, we have purchased a number of residences and have dealt with quite a few realtors.  Elaine brought something extra to the process that we have not previously encountered -- an intangible quality we can only label as her unique brand of personal professionalism.  Suffice it to say that Elaine was prepared, knowledgeable, attentive and thorough and made what can be a stressful process into quite an enjoyable one.  She helped us find exactly the right place for us (which included revisiting a few places a few times).  She provided invaluable advice on the offer process for the local market conditions. She knew what to ask for and what to offer -- which were substantially different than we were used to in the housing market in our home jurisdiction.  But her help didn't stop there.  She and her capable colleague, Cari, guided us through the entire escrow process which we undertook remotely, so we really valued the local assistance.  We were quite impressed with the accessibility of Elaine and / or Cari.  When we had a question, we got an answer and never had to wait more than minutes for a reply.  Even now that escrow has just closed, Elaine remains in contact and we look forward to seeing her when we next return to the Coachella Valley.

We would like to personally thank Elaine for helping us in our search for a home at Shadow Hills;  From beginning
to end we found Elaine to be friendly, personable, knowledgeable  and skilled;  always available to us by phone
or e-mail;  never too busy to get back to us quickly to answer our simplest  questions or concerns. 
We quickly came to realize that we could fully trust her and rely on her for any and all aspects  in the purchase of a home for us. She is an excellent communicator, a skilled negotiator, and was always a step ahead in anticipating our needs in the home we wished to purchase.  We, being out of state, she gave willingly of her time and effort to see that
all aspects of the sale went as planned.  
We have used Realtors before, and in comparison, we found Elaine to be the very best.  We would gladly, & without reserve, recommend her to any person we know that is looking for a property to purchase, knowing that she would give to them the same excellent service that we received.
George & Yvonne K;  Springfield, Oregon
--------------------------------------------------------------------------------------------
"Elaine Stewart at Remax were a pleasure to work with from the beginning to the end. We got the best of everything from negotiating, to her knowledge of the market, and really knowing the community.

She found our dream home! Anyone looking for an agent should contact Elaine. We give here the highest recommendation. P.S. The staff at Remax is great too!
Cathy and Dean L.
Portland, OR
 --------------------------------------------------------------------------------------------
We had a terrific experience working with Elaine Stewart.  We came down in November to begin the process of finding a second home.  We had quite a broad criteria in mind and after just 1 day of looking with Elaine  - we narrowed down the area and community we wanted to be in.  We didn't find what we were looking for on that trip but once we were home, Elaine continued to send us listings and in January - we found the perfect place. 
Elaine's knowledge of the market helped us make the right offer that was accepted and we got exactly what we wanted.  Being from Canada, we weren't entirely familiar with the closing process in the US and we needed it to be completed in about 3 weeks.   Elaine and her staff were incredibly fast and efficient in helping us meet the deadline.  We would definitely recommend Elaine Stewart to anybody looking for real estate in the desert -she has a wealth of knowledge about the area and she is tireless and patient in the quest to find you the perfect place.      
Joan M.
Canada
 --------------------------------------------------------------------------------------------
Dear Elaine,
We would like to thank you so much for helping us find the perfect home in South Palm Desert (Summit).
You and your entire staff helped make the process so much easier with your professionalism and understanding.

Teri was so efficient and mindful of our many requirements while working with us (and we had many!). We really appreciated all the hard work and patience.
Victoria K - San Francisco
--------------------------------------------------------------------------------------------
I was extremely impressed with Elaine's general knowledge of the various communities surrounded the Palm Springs region, and how quickly she recognized what my priorities were, and their order of importance to me in my decision making process. She really went out of her way to ensure I saw a wide variety of houses, in several communities, in an effort to help me understand the positive and negative influences of each location. There was never any pressure on me to make a buying decision, only a desire on her part, to ensure that the choice I made was based on having as much information as she could supply me.
Elaine's dynamic and friendly personality made me feel welcome, and my comfort/trust level with her was immediate. The selection and buying process was a real pleasure, and once that was completed the support offered by the Re/Max Escrow division, by Errikka and Diane, was outstanding. Being from Canada, and not understanding the local process, I was quite concerned about the final stages of processing the sale such as the home inspection, money transfers, and legal documentation,..it was made very easy and worry free by the Elaine and the Escrow staff.
I can't say enough to express my sincere appreciation to Elaine for finding me the house that met my requirements, at a price I could deal with, in a timeframe of less than one week. And then to have all the worry taken out of the closing and documentation stage by the Escrow division, I would have to call it a perfect buying experience. I would most certainly use her services again, and would recommended her to any members of my family, friends or associates, without hesitation,  who may be considering a home purchase in the Palm Springs area.
L. A. Brandon, MB Canada
 --------------------------------------------------------------------------------------------
We recently enjoyed the services of Elaine Stewart and her Remax team, and wish to add this entirely unsolicited testimonial.
 
Elaine is warm, personable, and highly knowledgeable about real estate in the desert cities.  We spent hours with her in a search for an attractive and affordable winter home, and saw a number of possible places.  We can report that the hours spent on scrutinizing MLS listings from afar were only partly helpful; the time we spent with
Elaine was the key.   She was especially helpful as we prepared our offer, and in the period of back-and-forth negotiation with the previous owner.
 
New owners will face a variety of issues and puzzles before and just after they take possession.  This may be particularly true of those, like us, from Canada.  Elaine was a great source of information about painters, tilers, cleaners, condo insurance, and many other services.  It seems to us that she knows everyone from Indio to North Palm Springs and, without exception, her recommendations proved accurate and most satisfactory to us.
 
We can recommend Elaine Stewart without reservation.
A. and C. RobbinsVictoria, BCDecember, 2009
---------------------------------------------------------------------------------------------
Having settled on the Palm Springs - Coachella Valley area as the location of our long awaited vacation home, we settled into the daunting task of researching real estate in this distant and foreign market.  Knowing the right real estate professional, who would truly listen to our needs and desires, would make the process the least painful, we came across Elaine Stewart.  My wife and I quickly felt at ease with her style, professionalism and dedication.
Elaine introduced us to the Coachella Valley and after numerous emails, websites, phone calls and eventually trips to the area, we became familiar and comfortable with the local real estate market.  We found the vacation home of our dreams and with Elaine's assistance, a deal was negotiated.  With the deal in place, Elaine continued to assist us in navigating the escrow process.
With the professionalism Elaine showed us thru the real estate purchasing process, we knew we had selected the right person.  We would enthusiastically recommend Elaine Stewart to any of our family, friends and acquaintances looking to purchase real estate in the Coachella Valley.
We would be happy to have this note posted to Elaine's website and would have no obligation if anyone would like to contact us directly regarding our experience.
Thanks again Elaine, it's been a pleasure!
D., M. & H. Pedersen, Calgary, Alberta
 ---------------------------------------------------------------------------------------------
I had the opportunity of working with Elaine Stewart of Re/Max at the beginning of 2009 on the sale of our Palm Springs condo. Working with her was both pleasant and easy. The condo sold within just a few weeks - a remarkable result under the current economic conditions. Elaine and her organization made all of the voluminous paper work required by the State of California fast and simple. Apart from her professional qualities Elaine is also a very nice person, and we can whole heartedly recommend her services.
Frank and Rosalind R.
La Jolla
---------------------------------------------------------------------------------------------
"We recently started the exciting, and terrifying, process of looking for and purchasing a vacation home in the Coachella Valley. As Canadian Residents, it was even more anxiety ridden as we were unfamiliar with all of the rules, regulations, extensive paperwork and issues that would go along with purchasing a property in another Country.
 Despite doing some in depth background work, we were not fully prepared nor did we have the knowledge to complete this process on our own. We were extremely fortunate to have Elaine Stewart as our realtor.  Not only did she show us a large variety of properties in our price range, taking several days out of her schedule to do this for us, but she stayed with and assisted us from beginning to end.  From initial offer day through to closing, Elaine was there for us as an incredible source of advice and information.
We honestly would not have stuck with it, if it was not for her!  Elaine has spent countless hours going through the entire process with us, assisting us in completion of paperwork and providing an invaluable source of other information that new home owners/foreign owners would find difficult locating on their own.  We have already advised family and friends that we would highly recommend Elaine Stewart if they were to consider purchasing/selling any property in the Valley.
John and Tina D.
 Calgary AB

---------------------------------------------------------------------------------------------
Elaine was very helpful to us for our home purchase in the desert.  She knew the inventory of properties very well and was able to adjust when  our needs changed.  She was always very quick to respond to our calls  and emails. We are very happy with our purchase, because of Elaine.  
Doug & Cheryl G.  
North Vancouver
---------------------------------------------------------------------------------------------
As you know we had a GREAT real estate experience with you and would HIGHLY recommend your services to any potential real estate buyer or seller. Your patience, market knowledge and professional service made us, as out of town/country buyers, relaxed and confident with our decision to purchase real estate in the desert.  In my view some people sell real estate and some care about the people....Elaine Stewart cared about us, our real estate requirements and we sincerely appreciate all the hard work that she did on our behalf. Five star service from a five star person!"
C. Dreyer
Langley, British Columbia, Canada---------------------------------------------------------------------------------------------

To Whom It May Concern
  RE:     ELAINE STEWART - REMAX REAL ESTATE CONSULTANTS                   

I had the pleasure during the last two months of dealing with Elaine Stewart, a real estate expert who works throughout the Coachella Valley.
I represented a group of Canadian investors looking to purchase a vacation condominium in Cathedral City, and, like most people who invest in a foreign country, had legitimate concerns about finding the right person for the job.  When one purchases property from a long distance away, it is imperative to have someone who is not only extremely knowledgeable, but trustworthy as well.  Happily for me, and the investors I represented, we found Elaine Stewart.
Ms. Stewart has not only impressed me with her knowledge and insight regarding the real estate market in California, and in particular the Coachella Valley, but has gone above and beyond the normal scope of her duties to give very helpful advice, and excellent service in assisting us to find the right property, deal with the negotiations for its purchase, and shepherd the escrow process through to its conclusion.  In short, she has earned the trust I now repose in her, as well as the gratitude of the investors I represent.
I would, without hesitation, recommend Elaine Stewart to clients, friends, relatives, and anyone who is looking for a consummate professional to deal with a real estate matter in southern California. 
I am happy to have this letter posted on Ms. Stewart's website, as I am pleased to say to any readers of this letter that my experience in dealing with Ms. Stewart was altogether both enjoyable and successful.
Yours truly,
Delwen Stander
Chilliwack, BC. ,Canada

 
---------------------------------------------------------------------------------------------
We met with Elaine the day after an unsuccessful and frustrating bid on a condo in Palm Springs. She listened carefully to what we were looking for, and, as we were leaving for home in two days, Elaine posted all of our criteria on the MLS properties for sale.
Over the next two months, the computer emailed us many properties closely fitting our needs and finally one came up which we and Elaine decided to offer on. After some negotiating back and forth, we got an acceptance and we closed the sale in February, 2008.
Elaine then picked the escrow agent and to our great relief and pleasure, agreed to act as a "general contractor" for a fair fee to do renovations on our new home away from home.
Elaine is a realtor who gives the buyer professionalism personified, enthusiasm and a determination to get it done that all buyers expect but don't often get.We don't give referrals out lightly but were pleased to do so for her to two fellow Canadians.
Lyle & Randi
Nanaimo, B.C., CANADA
------------------------------------------------------------------------------------------------------------
I wanted to take this time to let you know how wonderful your Palm Springs/Riverside agent, Elaine Stewart , has been to me over the past two months.  Her knowledge, perseverance and positive attitude has helped me recently land a great secondary home in Palm Springs at Catalina Grove.   Her quick wit and pleasant charm helped me remain calm and rest assured that all would be okay.  Elaine was always available 24/7 to answer the many questions I had and still continues to do so. 
Thanks for letting me share this with you. 
All the best,
Michael P.
Palm Springs, CA
------------------------------------------------------------------------------------------------------------
"I had the pleasure of working with Elaine Stewart in searching for an investment property in the Coachella Valley. The first thing you notice about Elaine is that she is personable, bright, intelligent, and very attentive to your needs, and the details of the current local/national real estate market. The second, is how smartly and hard she works to get the results you need to attain your goals. I would not hesitate to recommend Elaine to anyone looking for a new home or real estate investment property. She is one of my all-time favorite agents to work with!" October 10, 2007
Russel V
La Quinta, CA
Awards
Elaine Stewart was recently awarded the Remax Lifetime Achievement Award in 2013. 
The Remax Lifetime Achievement Award honors highly successful agents who have 100 million in sales and over seven or more years of service with Remax. 
- See more at: http://activerain.com/profile/elainestewart#sthash.zGEQ0V81.dpuf
Skills
Representing Buyers and Sellers in the Palm Desert California area and surrounding communities.
Introducing a fresh new look for your Profile.
Click the 'Edit Profile' button below to enter 'Edit Mode' and continue the tour.