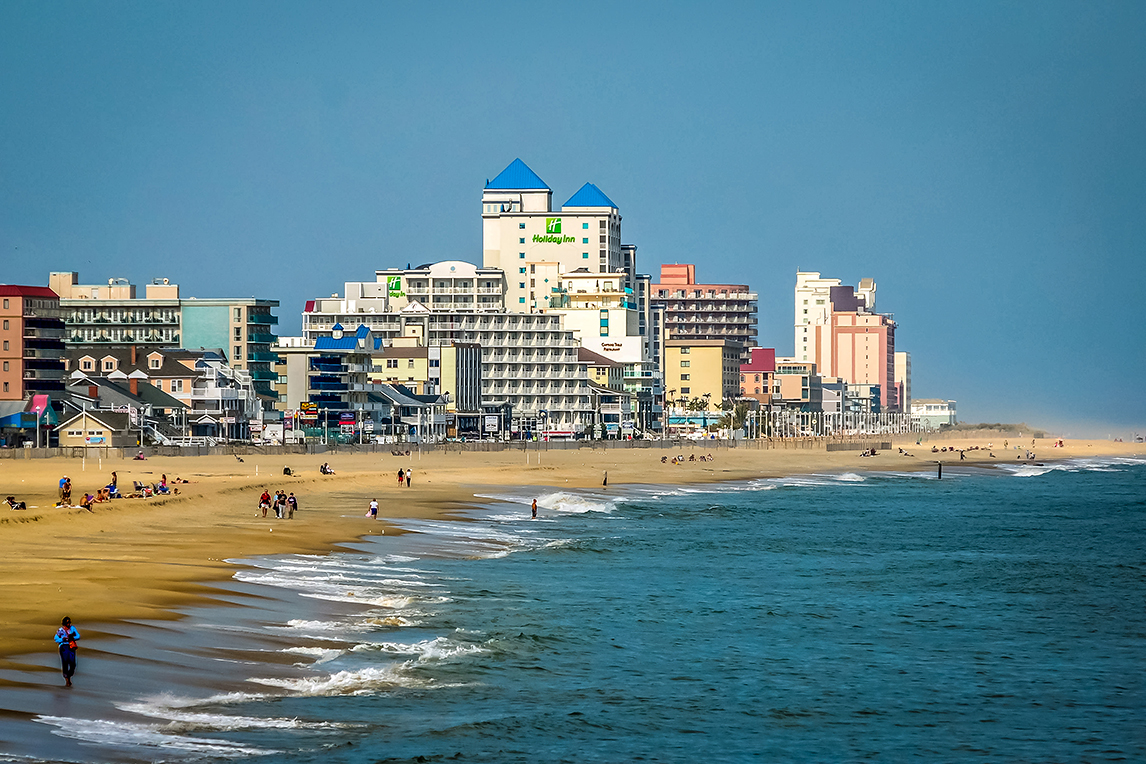 Get to Know Dave Whittington - Ocean City, MD REALTOR
PROFESSIONAL:
Dave Whittington has been a full-time licensed REALTOR since 1999 servicing Ocean City, Ocean Pines, West Ocean City and the surrounding MD & DE beach and resort areas. He has built a reputation for client satisfaction and is devoted to making your real estate transaction as easy as possible. You will have the added benefit of working with a full-time professional who understands your needs when buying, selling, or relocating. Dave's focus and goal is to help his clients make good financial and lifestyle decisions for them and their families, not to just "make the sale." Dave says "One sale is not going to make me or break me; therefore, my reputation and professionalism means more to me than a commission." As a result of this business relationship with his clients, Dave has been recognized in the "Top 5% of Real Estate Professionals in America." If you are in need of either real estate services or simply informal advice or information, contact Dave Whittington at 410-430-5283 or visit his website BeachResortRealEstate.com.

PERSONAL:

Dave Whittington was born and raised in Hagerstown, MD. He attended Hagerstown Community College and after graduating with a Bachelor's degree from Shepherd University in 1994, moved to Ocean City full-time for the opportunity to work and enjoy the relaxed living that the Eastern Shore offers. Dave, his wife, daughter, son love living at the beach!
Certifications
I have been a licensed Realtor in Maryland and Delaware since 1999.  The areas I service are Ocean City, Ocean Pines, West Ocean City, Fenwick Island, Bethany Beach and Selbyville.
Visit the links below to see some more about me and the areas I service:
Ocean City Maryland Real Estate
Ocean City Maryland Foreclosures and Short Sales

Ocean Pines Maryland Foreclosures and Short Sales
West Ocean City Maryland Foreclosures and Short Sales
Search all Ocean City, West Ocean City & Ocean Pines MLS Real Estate listings
New listings and price reductions for Ocean City and Ocean Pines
Ocean City, West Ocean City and Ocean Pines Real Estate Market Summary
Dave Whittington's Featured Listings
FOR BUYERS:

I am not the typical, traditional real estate sales agent that is going to "sell" you by using pressure tactics and closing techniques. I never have been and never will be. Like most people, I do not like dealing with that type of person. Therefore, I work differently than most real estate agents. I view my services as more of a Personal Real Estate consultant. I'll provide you with all the information so you can make an informed buying decision.
FOR SELLERS:

As a seller, you should only hire the best. The days of agents who only put the property in the MLS and maybe put up a yard sign and hopes it sells, are over! With my continued use of the internet, technology and marketing systems, the sellers I represent can be assured that their property is receiving the maximum exposure to prospective buyers, non-stop 24/7. Contact me to see how my services are superior to the average agent!
If you are interested in buying or selling in the Ocean City or Ocean Pines area, please call Dave at 410-524-6400 or e-mail Dave at OCDaveW@gmail.com.
About my website BeachResortRealEstate.com:
Welcome to your one-stop source for resort area real estate services covering Ocean City real estate, Ocean Pines real estate, and the surrounding Maryland and Delaware resort and beach areas.  Our Ocean City, MD office provides full-time, professional real estate services for buyers and sellers.  
I specialize in Ocean City, West Ocean City and Ocean Pines real estate and have access to all the homes and condos currently for sale through the Multiple Listing Service (MLS) - oceanfront, oceanview, waterfront, bayside, new construction and more. 
If you are in search of a great deal, I also offer access to all the Foreclosures, Bank Owned properties, REO's, Distressed sales and Short Sales in Ocean City, West Ocean City & Ocean Pines Maryland.  I can represent your interests as your personal buyer's agent to get you the best deal from the bank. 
If you are looking for house or an Ocean City Maryland condo for sale or Ocean Pines MD real estate, I am confident that I am the Realtor that you can trust with the all-important task of finding you and your family the perfect place here in Ocean City, Ocean Pines or the surrounding areas. 
It is my goal to provide you with up-to-date information and superior service at all times. I would be happy to be your Ocean City and Ocean Pines Realtor of choice.
Awards
Top 5% of Real Estate Professional in America
Feature Agent in TopAgent Magazine's Nationwide & International Edition
Skills
Buyer Representation
Seller Representation / Listing Agent
Negotianing
Foreclosure / REO
Short-Sale
format_quote
Serving buyers & sellers real estate needs in Ocean City, West Ocean City, Ocean Pines & surrounding MD & DE areas. Visit www.BeachResortRealEstate.com for your real estate needs here at the beach.