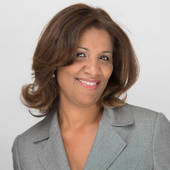 40PA0993767
Real Estate Agent
Donna Paul
Long Island Home Specialist,All About Real Estate
Dix Hills, NY

—

Keller Williams Realty Gold Coast

Keller Williams Realty Inc.
I'm a certified buyer's and Senior Real Estate specialist. Selling and Buying homes in BROOKLYN, QUEENS and LONG ISLAND, New York. I'm here to help you with all your Real Estate needs.
Get to know Donna Paul
THE REASONS YOU SHOULD LIST WITH ME: WORKING WITH SELLERS
1. I have a PROVEN 30 DAY MARKETING SYSTEM that will sell your home.
2. GET your PROPERTY EXPOSED to the MARKET as quickly as possible.
3. Make every Qualified BUYER in the Market aware of your home for SALE
4. Help you NET the MOST MONEY for your home.
5. PREQUALIFIED ALL Buyers before showing them your property.
6. DELIVER your CHECK to you upon CLOSE of ESCROW
7. KEEP you informed every step of the way until we get to CLOSING DAY
8. Provide FEEDBACK on process.
9. Make helpful suggestion that will get your property sold QUICKLY.
WHAT I CAN DO TO HELP THE BUYER ACHIEVE THEIR DREAM HOME: 
I will analyze market data to determine an appropriate offering price.
I will apply our negotiation skills for your benefits to get you a home at the right price.
I will keep your negotiating strategy in strict confidence.
I will prepare the sales documents with your best interest in mind.
MY goal is to develop an ongoing professional relationship with each client based on successfully representing your best interests.
My role is not to "sell" you a home, My job is to provide advice,expertise, and counseling. to assist you in your selection of a home.
SOMETHING ABOUT ME?
About Page
There is nothing fulfilling in life like doing what you love most. Many people make the mistake of choosing the wrong career and they end up being slaves by doing what they don't love. This is very dangerous because it affect your overall performance. I was lucky to change my career and start doing what I love most. Before I shifted to working in the Real Estate business, I used to service the senior population. 
I am Donna Paul, real estate agent in Long Island. I have worked for Keller Williams Realty for several years. My main responsibility as a REALTOR is to help sellers and buyers achieve their DREAMS. I have a great passion to help people achieve their goals of buying or selling real estate property and this keeps me giving my best services. The greatest fulfilment I receive from my job is when my clients come back to me for my services. 
Being a realtor is definitely my greatest passion and when I serve my clients and assist them achieve their goals of buying or selling real estate then I feel like I have accomplished my accountability.       
I used to work with the seniors before entering into real estate business and I have no doubt that I made the right decision. In my previous career I used to assist seniors and I haven't changed that; I am now helping people facing difficulties to buy or sell real estate achieve their dreams extremely hassle free. That is what is more fulfilling to me.
Working in real estate industry has always been rewarding and satisfying. Whenever I help people buy or sell their homes successfully, I feel rewarded. This is a virtue I have developed within myself and it keeps me motivated to give my best to my clients. 
I use unique marketing strategies to achieve the best results for my clients. For the buyers, I start by analysing the market data to identify a suitable price offer; then I use my negotiation skills to ensure that they get the property at the right price. Lastly, I ensure that all the necessary documents are prepared and ready before we close the deal. 
For the sellers, I ensure that your property is exposed all over the market as fast as possible. I then identify prequalified buyers and show them your property. I will then sell the property to the buyer who is ready to pay the highest price.      
I handle every client differently to ensure that their best interests are represented. I have expertise in different specialties including buyers, sellers, investment properties, seniors, short sales, residential properties, among others. The deals I have closed so far have exposed me to numerous market conditions which enable me handle all kinds of my clients' needs. Whether you want to buy a home, sell your home, relocate to a different location, etc., I am always there to assist. I have mastered all corners of Long Island and I can help you close a real estate deal at a very competitive price, within the shortest time possible.   
Most importantly is that I keep my clients informed on every step of the transaction; from start to finish. I also do everything professionally and offer a friendly environment for my clients. For all your real estate needs, I am here to make your work easier      
Donna Paul's Blog Posts
Real Estate Market Trends
–

over 6 years ago
Real Estate Industry
–

about 6 years ago
Real Estate General Information
–

over 6 years ago
Home Selling
–

over 7 years ago
Certifications
 I can also be found servicing the clients who wants to relocate from the CITY life and desire a more quite life to raise a family. Long Island is known for it's outstanding schools and also for it's open landscape properties. If your desire is to live in a quite neighborhood and still have access to the big CITY LIFE.  LONG ISLAND IS THE PLACE for you and your family.
Skills
Broker, Senior Specialist, Short Sale Specialist, Residential, Buyer's agent, 
Testimonials for Donna Paul
Very helpful ad patient. Always to go the extra mile to keep clients satisfied and provided expertise for obtaining the right fit for my family. Highly recommend to others. Very knowledgeable and willing to take time to explain the home buying process and what to expect and provided me with people that were looking out for my best interest.

Donna Paul is uniquely outstanding in her field. Donna has the incredible gift of being able to balance her attention and energy between a buyer and seller and never compromise her integrity. She is truthful and factual with regards to all information she provides. Donna has an enviable level of graciousness and patience when dealing with you such that you develop an implicit trust and confidence in her despite any vulnerability you know that she may see in you. She almost becomes protective and more caring such that she ensures to contact you consistently, resulting in a quickly developed relationship of trust and dependability upon her service.

Donna recently assisted my family when our ailing aunt had gotten into difficulties and her house went into foreclosure. I called Donna urgently and she immediately took action and recommended a Short Sale. As Donna tirelessly negotiated with the mortgage bank, she remained steadfast and persistent in her search for a buyer and was always encouraging our family throughout the process including ensuring to give us regular updates on her progress of searching. Within two weeks of having the listing, Donna found a buyer and subsequently after an arduous paperwork process, she was able to arrive at a successful closing! Although our ailing aunt passed away during this process, Donna's determination with helping our family was a blessing to us all in our sadness.

Donna demonstrates a passion for the truth and for helping people. She is extremely trustworthy, thorough, focused, sincere and her integrity and credibility precede her, something you experience when you first meet her. I have and will continue to unhesitatingly and strongly recommend Donna to anyone who is looking to buy and/or sell a house. Her talent, expertise and dedication are a rarity in this industry today. You cannot and will not go wrong choosing Donna Paul as your agent and/or representative.

Donna was extremely knowledgeable and very supportive. She listed our house promptly and exquisitely and we had a contract offer in five days. We were truly blessed to have Donna as our realtor and we would highly recommend her to other clients. Donna is the best!!

Donna was an excellent realtor! I would use her again in my search for a future home and recommend her to all that are looking to purchase a home! She went above and beyond in every way. Even after closing she still is here coaching me through and giving me tips and advice on taxes etc. She was always patient, kind and willing to take her time to make sure she finds you the right home with all the requirements I needed! Finding a home is a very stressful process and with Donna by my side she helped ease the stress. She's the best!

Donna Paul provided excellent service when helping me to sell my home. She was diligent with getitng the paperwork together in a timely manor and kept me informed throughout the sales process. Donna is a hard working agent who I highly recommend to anyone looking to buy or sell a home.

Dave and Sonia

06/23/2012

Well I really don't have no experience in purchasing home. One thing I can say about Donna is she out to help you in full. No half a$$ work. She does her research and sticks to your price range. Thanks Donna. Personal note to Donna remember some names.

Donna is the type of real estate agent that you want by your side. She was professional and very patient with us. Making our decision was quite complicated but Donna made it a little easier. She is not just your agent but your friend.

ot only is Donna my broker-but a really good friend-she is experienced and trustworthy in all that she does. You can depend on Donna to guide you through the whole process of the sell or purchase of a home-I would recommend Donna to anyone who requires the services of a real estate broker.

b. Christopher

03/02/2012

my experience with Donna Paul - Long Island Home Specialist was knowing and feeling that this specialist knew her marketing skill's / Business. After I interviewed Donna as the person I needed to sale my home,I was impressed with her sale's knowledge.and warmth. I,was assured with her abilty that my home would be open to all buyer and she kept them coming. If you are selling your home I highly recommend Donner Paul why, because she is a Five star specialist. Well Earned STAR'S Donner PAUL

Much thanks and appreciation. Sincerely,Beverly Christopher

Donna Paul is HANDS DOWN the best Real Estate agent that I've had the pleasure of working with. Her dedication, commitment, and devotion to finding us our new home left me speechless. I am recently divorced and as a result, my credit was severely impacted. She went out of her way to speak to the landlords on my behalf to explain to them and make them understand my situation and as a result, I was able to view several locations and eventually find a place that we will call home. We are now renting and hopefully will be able to purchase in the future. Donna is a highly accomplished professional and is a well-established in her field.
Introducing a fresh new look for your Profile.
Click the 'Edit Profile' button below to enter 'Edit Mode' and continue the tour.