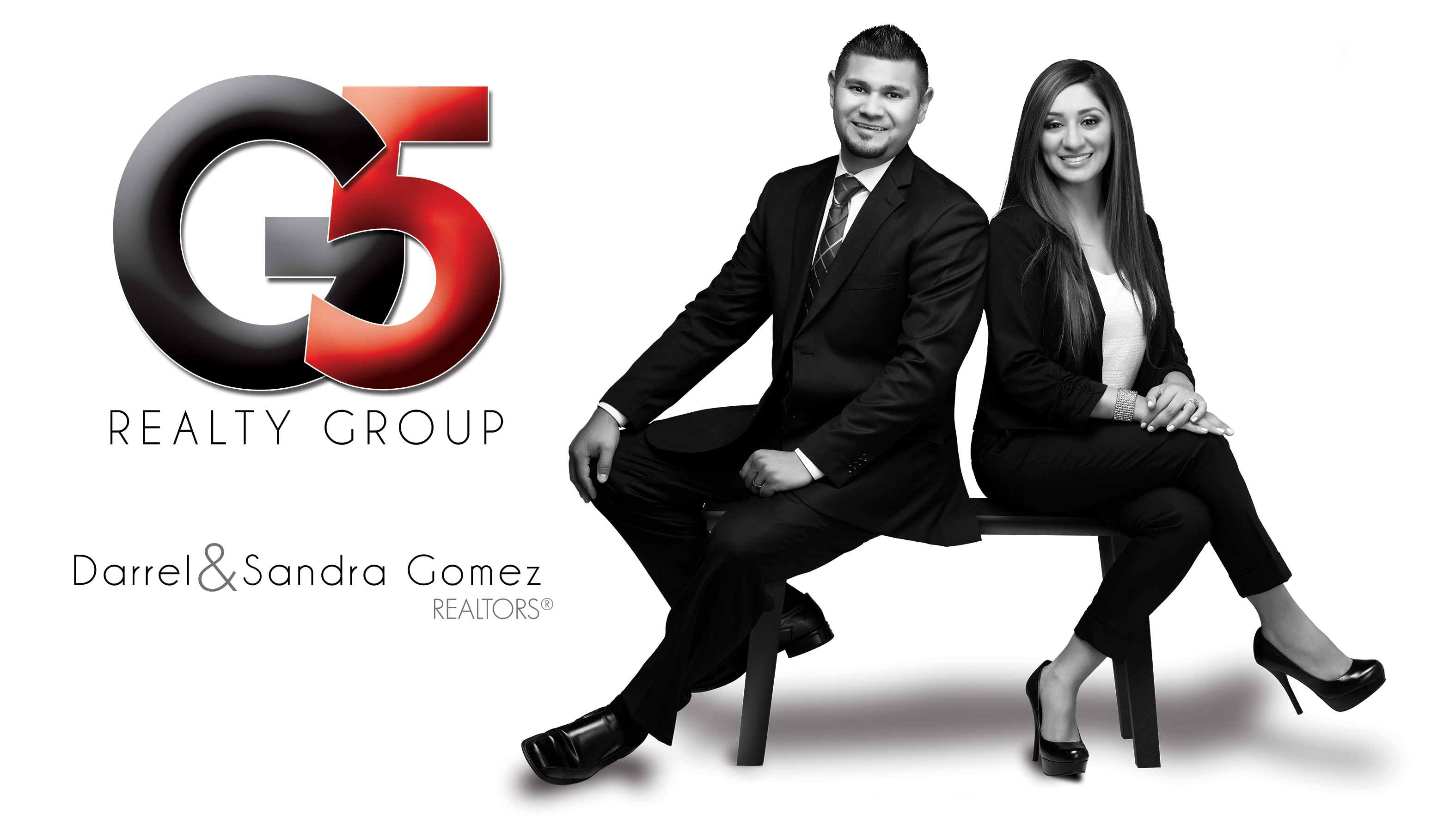 Get to Know Darrel Gomez
We are dedicated to serving Buyers, Sellers, and Investors to the best of our ability. The G5 Realty Group is in constant training so that we will always be the most educated and professional. Any transaction, in and out of state is handled with such great care and concern.Our Brokerage Keller Williams, provides us all necessary tools and support that make us top notch agents. Our G5 logos can be seen throughout the city, from flyer's to cars wraps and magnets, our biggest form of publicity is via on-line. Check out our website for additional info on us. We do a lot of referrals out of area and offer a 30% for those who want refer us business.
Business is great, when you do what you love and help those who need it. We offer consultations to those in need of pre foreclosure information, short sales, and REO's. We know every scenario is different, and treat each client with the respect they deserve.
The G5 Realty Group is now giving back to those who truly make a difference, in and around our lives... Hero Care is our non profit that allows me to help heros of our communities with up to 20% of my commission for Down Payment Assistance, and Closing Cost. Without all the RED TAPE!!! For more info and qualifications please get in contact with us .
Certifications
Buyers who experience the G5 Realty group will get up to date listings and preview homes that fit their criteria. We are well rehearsed with Short Sales and Bank Owned Homes, making the process a little less stressful. Find great deals and getting buyers into escrow, and closing is our business.
Sellers get the maximum exposure, getting them offers they couldn't refuse. Open houses, mass market and door knocking are just a few methods in how we get your home into escrow. Homeowners whom are facing financial difficulty get all their options from us, so they may make sound decisions.
Investors get all they hoped for and more. Great deals and financing, make investing in this market easy.
Lastly the G5 Realty Group is contracted by the County of San Bernardino for pre-foreclosure prevention, Short Sales, Aqusitions, Rehab, and Resale. we currently have several projects in progress call me for inventory update.
www.ieerc.org
http://www.linkedin.com/in/g5realtygroup
http://WWW.G5REALTYGROUP.yourkwagent.com
http://www.facebook.com//#!/profile.php?id=100000566886952
Mike and Rosie Torres
02/05/2013
Darrel helped sell our home and buy a new home. He listened to our needs, was very patient with us, followed up and was very thorough with all of our questions. We looked at dozens of homes and searched for a few months but he found us our dream home and we couldn't be happier! I would highly recommend him & his team and would use them again in a heartbeat! It was nice to feel like he cared about OUR wants, needs & best interest and not feel like he was trying to make a buck. He's the best!
format_quote
G5 Realty Group offers more solutions for todays market. Dont be caught in the economic crisis when it comes to your Home for your family. The G5 Realty Group is here to serve you. Make a move..