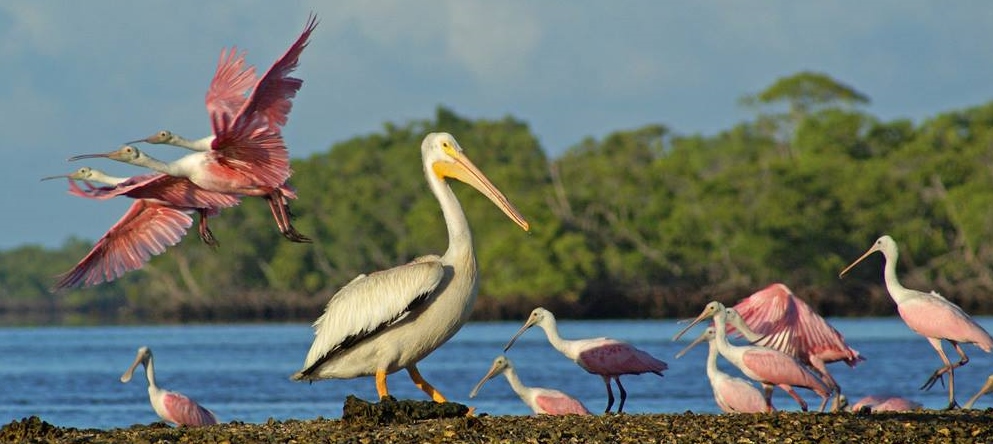 Get to Know Deb Hurst
As a successful corporate sales and marketing specialist in the Information Technology industry for over 11 years,  Deb Hurst turned to Real Estate with great enthusiasm.  Bringing over her winning sales strategies and innovative tactics she has brought a fresh and energetic approach to her ability to help her clients reach their objectives and save thousands of dollars in the process.  Deb combines her proven techniques, creative ideas, energy and enthusiasm to bring her clients success!
She is an expert negotiator, marketing and sales analyst, and is dedicated to making the buying and selling process stress-free and enjoyable. Personally, Deb has purchased, rehabbed and either held or flipped over 20 investment properties and shares this knowledge and experience with her clients for their own successes.
Deb is a native Floridian born in Miami Beach, then moving to New Smyrna Beach in 1968. She currently lives, boats and hikes in the East Volusia County area and is an active community member. Passionate about the growth of  New Smyrna Beach, Port Orange and Ponce Inlet, Deb volunteers in different community charities and events. She is an active member of the New Smyrna Beach & Daytona Beach Area Association of Realtors, the National Association of Realtors, and is a founding member & past President of the Upstate Carolinas Real Estate Investment Association.
Jeanelle and Fred Johnson
12/30/2016
________________________________________ We had been looking for some time and had met several realtors in our travels. When we met Deb Couture, it was evident this was the person we needed. Deb goes above and beyond to make sure the entire process is seamless. Her professionalism, dedication and integrity is remarkable. Deb has helped us purchase two homes and has helped us sell one. She also has been an integral part in marketing a large parcel of land presently for sale. Deb has been assisting us since 2011 to present. You will do well having her on your 'team' whether you are selling or buying.
Jane Beardslee
10/04/2016
Deb was wonderful in every way possible. She had great knowledge on all the surrounding areas, people and prices. We could not have asked for more honesty or integrity in a person you leave in charge of one of the most personal possessions. A house is part of that family you build and it takes on caricature that makes it a home along the way. So if you want someone that listens and respects you, Deb is the right person for you.
Ray Smith
08/17/2016
Deb was fantastic. I recommend her highly and plan on using her again soon. You can't go wrong with Deb. She will look out for your best interest and I say that with the highest confidence in her when making this recommendation.
Sandy & Irwin Lynch Ormond Beach, Fl
09/10/2013
We worked with Deb Couture as our realtor when selling our home in Ormond Beach. We were impressed with her from the beginning. Her presentation during the interview process was thorough and notable. She has attributes that are necessary to be a successful agent. She is business savvy and market knowledgeable wit excellent computer skills. She is always professional diligent and responsive. But, more importantly, she takes pride in her work and has a heartfelt desire to satisfy her clients.
Beth & John Chariton Port Orange, Fl
07/18/2013
Deb has a unique and professional technique in marketing our home on numerous websites which led to receiving two offers in the first week!! We were able to sell our home for top dollar due in part to Deb's exceptional feedback in staging and preparing our home for sale. I wouldn't consider another realtor if I have a need in the future!
Ted Mathews Ponce Inlet, Fl
03/13/2013
"You're the hardest working Realtor, and have more ideas than any other Realtor I've seen!"
Lane & Lorie Williams Daytona Beach, Fl
01/02/2013
Deb, we were all so pleased with you and the job you did selling Dads home. You were so pleasant, professional and friendly it made selling seem easy. It was bitter sweet as he never planned on leaving the home he loved so much. You handled it beautifully and quickly. We know the new owners appreciate what a wonderful job you did too.
Frank & Kate Ferrante Port Orange, Fl
11/22/2012
"Deb, you have been an enormous help to us in our search for a home here in Florida. You are always willing to go out of your way to accommodate our needs and not only found us the house of our dreams but also helped us find our way around a new area after our move from New Jersey. You are thorough and efficient and always a pleasure to spend time with. We will highly recommend you to anyone as the Realtor that can meet all of their home search needs!"
Ted & Kim Long Daytona Beach Shores, Fl
08/16/2012
"Hey Deb, Kim and I want to thank you from the bottom of our hearts for what you did for us. Words cannot describe the relief we felt, not having to worry about 2 mortgage payments. We were amazed of how quickly you took care of everything in a timely and professional manner. You come highly recommended. Thanks again for everything. You are an angel in disguise."
Brenda Purcell Port Orange, Fl
07/27/2012
"I am very pleased with all you have done and how quickly you were able to take care of selling my home. I am so very grateful. I need to get a few of your cards, because you can bet I will recommend you to anyone that might have need of your services. Again, Thanks a million for all your hard work and I know the Lord has an abundance of blessings for you. It must be very gratifying to know you have helped someone in need. I just wanted you to know how grateful I am and how much I appreciate all your efforts. THANKS FROM THE BOTTOM OF MY HEART. In Christian love, Brenda "
Bruce Stoddard Ormond Beach, Fl
05/15/2012
"You saved me from Foreclosure and that was a huge help to me. Thanks so much for all your hard work in selling both of my homes."
format_quote
As a native Floridian, I combine a knowledge of the local area and lifestyle with the knowledge of current market conditions, to market and negotiate the best transactions possible for my clients.