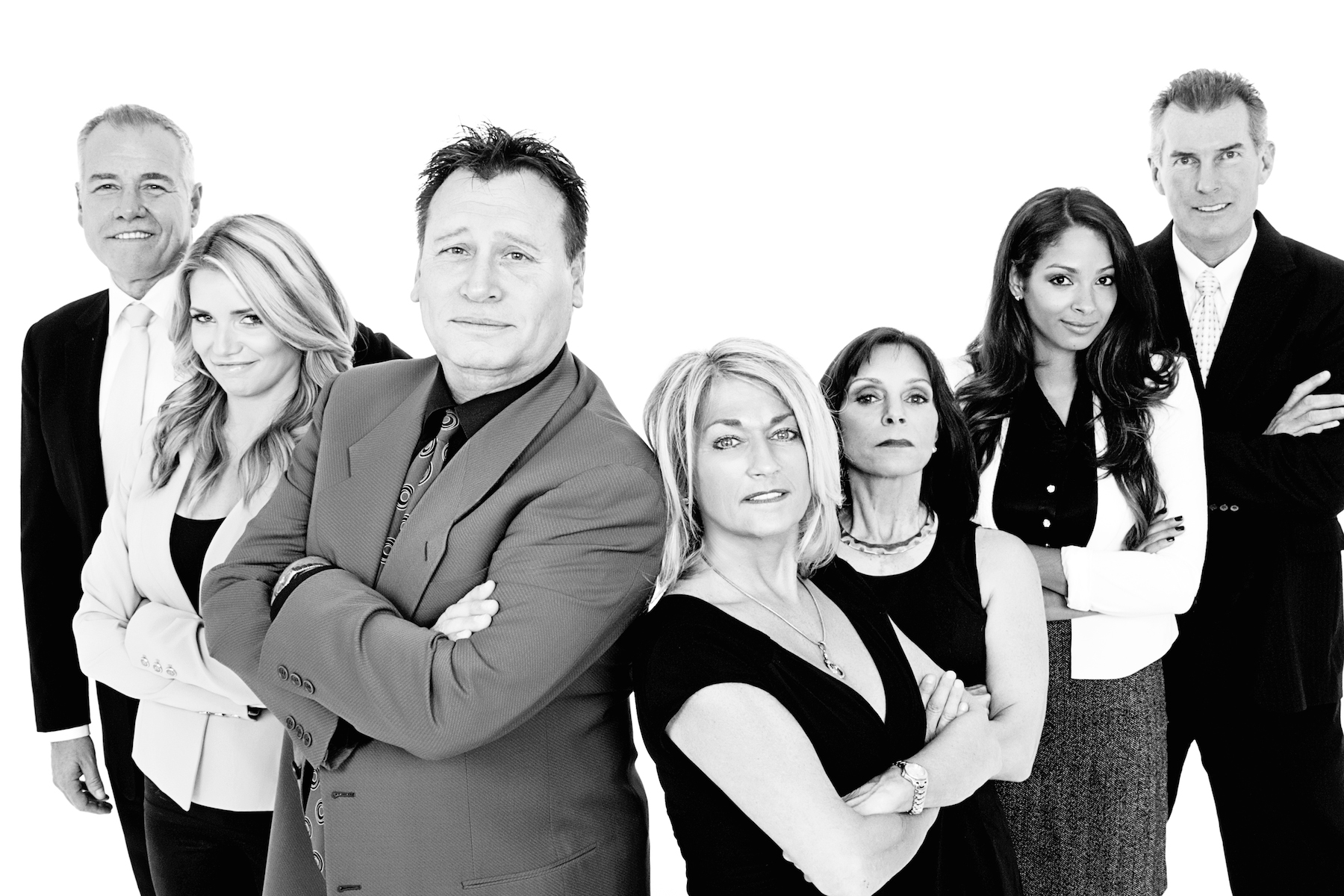 Get to Know Dawn Braithwaite
Dawn is an award-winning Agent.
"Certified Luxury Home Marketing Specialist" CLHMS®,
"Certified Negotiations Expert " CNE® 
and recipient of the prestigious New Jersey Association of Realtors
"Circle of Excellence"® Sales Award, at Silver Level for 2012, 2013 and Bronze level 2010. 
Her exceptional reputation for service in the industry has her past clients referring her to friends and family as their "Realtor for Life". 
Prior to Real Estate Dawn worked with a local Architect on New Home Design and Renovation, drawing floor plans and elevations, bringing a wealth of knowledge about home construction to the table. 
She owned and operated her own business in the Fashion Industry, and applies valuable design knowledge to stage her clients homes and "Accent" their unique features and benefits for maximum Sales potential. 
Trained in Graphic Design her "Out of the Ordinary" Marketing ideas are creative and memorable as she constantly strives for new ways to showcase her clients listings. 
Frequently recognized as a Top Producing Agent at Keller Williams Village Square Realty, 
Dawn is always happy to go the extra mile to help clients and colleagues alike and is recognized everywhere she goes by her "English Accent". 
Give Dawn a call when ever you have Real Estate to discuss, you'll be glad you did. 
"The Accent of Real Estate" 201-951-5196.
Certifications
Trained in Custom Marketing - I will promote Your Home with the Latest Technology Architectural Floor Plans/Elevations Produce Customized Brochures and CD's Property Websites - www.yourhomeaddress.com Interiors/Staging Sales/Marketing Ho-Ho-Kus Resident 10 Years Buyers
I am dedicated to find you the right home that suits your needs: Search Homes in Specific School Districts for my Clients and their Families. Work with First Time Buyers get onto the Real Estate Ladder. Help People Relocating or Returning to this Area. Have Builders and Architects for New Construction, or Custom Build Properties. I Can Help Make Your Dream Home A Reality.
Sellers
Great pictures are the Best way to Successfully Market a Home and this is what I Produce. With the Latest Technology and My Own Marketing Resource Center, I can Create a Customized Marketing Plan for You. My Architectural Training Includes Producing Floor Plans & Elevations which I will use to Promote Your Home. Trained in Marketing I also Create Unique and Modern Brochures to Show Your Home at its Best. I Create CDs and Websites for Homes - www.yourhomesaddress.com which Feature Slide Shows, and Details to Entice Customers to View Your Property again and again. As the Largest Private Real Estate Company in the US, with Our Strong Internet Prescence, One of a Kind Call Center and Ability to Offer Financial Assistance, I Believe We Offer the Best Service You can Find in the Industry. 
www.njdreamhomes4u.com
www.dawnbraithwaite.com
Sarah Stanila
06/12/2014
amridgewood reviewed Dawn Braithwaite 06/19/2014 Helped me buy a home Being first time home buyers, my husband and I had NO CLUE what we were doing. Dawn was recommended by friends of ours and we're so glad they did. We have busy schedules and travel a lot, but she was still emailing and calling us about opportunities even when we were away! She found our new home before it went on the market; which gave us a great leg up in the process. She guided not pushed us through the negotiating process and answered all of our non stop questions. Once we had won the bidding process Dawn sprung into action, calling all the different contractors we needed to get quotes on what needed to be done on the house in order to ask for the credit from the seller. She organized everything with reputable, professional contractors (many of whom we used to do the work). And it was done in record time. From finding the house to closing was barely 2 months! Her team of mortgage lenders, home insurance brokers, contractors and lawyers were STELLAR. I can't emphasize that enough. Looking for the houses is one thing, but having all the legal and bureaucratic stuff taken care of with such professional and seasoned people make the whole thing so much less stressful. Thank you, Dawn for everything we are so appreciative of all of your hard work and can't wait to enjoy our new home. :)
Cora Johnson
05/20/2014
cjohnson reviewed Dawn Braithwaite 06/09/2014 Helped me sell a home Dawn was incredible. We have a lot of experience buying and selling homes. We had listed this particular home once before and when Dawn took over the listing, she REVOLUTIONIZED our listing and approach. We were blown away by her energy, tenacity, and innovations! She set a new standard that blew our previous experiences away. She staged our home herself, investing incredible time and energy into it and had new photographs taken that were extraordinary. Our friends and family could not believe the difference when compared to the earlier listing. She aggressively marketed the house, and went beyond the extra mile in coming up with creative ways to do this! She was also incredibly professional and kind. Integrity and honesty in the process were extremely important to me and Dawn was an incredible negotiator and sales person with complete integrity nd an approach that I really admired and could feel comfortable and good about. I can't say enough good things about her.
Tracy Tran/Ko
04/24/2014
Tracy Tran/Ko Client, Buyer Helped me buy a home 2013 Dawn was very professional but at the same time had a personal touch to her approach in helping her clients find their ideal home. I highly recommend Dawn to anyone who is interested in buying or selling in the North NJ/Bergen County area.
Daryl Brown
03/14/2014
Dbrown Helped me sell a home Dawn not only helped us sell my mother's home and get us through the closing process but recommended great contractors to help us with repairs to get the house in shape.
Deborah Grande
03/14/2014
Deborah Helped me sell a home Dawn is very sweet and easy to work with. She has knowledge of the market as it stands today. Will always answer your phone call within the hour. Always checks in to see how were doing. She's tough when needed. Fri, Mar 14, 2014 Flag Share
Diane Roche
10/18/2013
Diane Roche Helped me sell a home Dawn provided me with outstanding service in the sale of my parents' home. I live in MN and had moved my folks from their home in NJ to an assisted living facility in CT, and I could not remain in NJ to oversee the total sale process. Dawn handled the myriad details, from the multiple offers and the contract negotiations to the multiple inspections and the last minute aggravations, with total aplomb. She continually provided me with updates when appropriate and responded to my inquiries in a very timely manner. She is enthusiastic, responsive, friendly, knowledgeable, resourceful, and thorough. Working with her was definitely a superlative experience!
Rick Manista
03/14/2013
Rick Manista   Client, Buyer 2013 Dawn is truly a professional. During the process of purchasing our new home and completing the construction, Dawn voluntarily wore many hats. The contribution of her time helping us work with our builder and going the extra distance made our final purchase perfect and stress free. Dawn listened to exactly what we wanted and only presented options that met our criteria. Having worked with other realtors that disappear after a contract is signed, Dawn has proven herself to be a person who truly cares about her clients and will go the extra mile for them. Rick Manista(President/CEO mgcimaging)
Curtis Kraemer
01/18/2013
Curtis Kraemer Helped me sell a home We received 21 offers within three days of the house being listed, with two offers exceeding 25% of our asking price. It was way beyond our hopes and expectations. My sister and I are both out of town, and Dawn helped immensely with obtaining all of the Town certificates and inspections, saving us a lot of travel time and expense. Thanks Dawn!!
format_quote
NJAR Circle of Excellence 2010 I am a Full time Realtor, working with Sellers and Buyers in the N.NewJersey Area. I love Referrals and take great care of everyone I deal with.