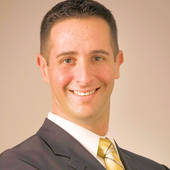 30AD1000687
Real Estate Agent
Dan Adams
Real Estate Expert Advisor
Bellmore, NY

—

Real Living Innovations

Berkshire Hathaway HomeServices
A Premier Broker with Real Living Innovations, Voted Most Progressive Team in Sales On Long Island. Our Clients Love Our Unique Programs, Such as The Guaranteed Home Sale&Buyers Satisfaction Guarantee
Get to know Dan Adams
Welcome I have Created the Premier Online Real Estate Website- http://www.DanAdamsRealEstate.com/
Designed to inform consumers on how to be a professional in the market and avoid common pitfalls that are costly.  The articles and tools throughout the site are FREE with zero strings attached.  My team of professionals cover all of Long Island and are always available to answer your questions.  We are here to provide our clients with Ultimate Service every step of the way!  Call now to find out why working with My Team, is preferred over the old way of buying or selling real estate with a single agent.  Our Focus is YOU and "Bringing Home Results!"We specialize in the Long Island, NY residential real estate market, including Bellmore, Merrick, Wantagh, Seaford, Massapequa, Levittown, Smithtown, Commack and all of Nassau and Suffolk Counties.
Below are just a few key points on my site, this information is the easiest and quickest way to buy or sell a house on Long Island.
I Realized a Long Time Ago, That Its Difficult To Find a Good Professional That is Willing to Give Away Free Information, With No Obligation... So Thats Exactly What I Did...  Everything Is Free, There is Never Any Obligation and This Is Some Of the Best Information I Have Collected, To Make Your Experience Fun and Easy. 
Thats Why Newsday Rated Our Site #1...  "The Best Source for Real Estate Information On Long Island!" Newsday 2/1/07
You want a Realtor that has the market knowledge, experience and professional team to get you the most money in the least amount of time.  My team concept has revolutionized the real estate business.  Instead of one person (your typical realtor) doing everything involved during your buying or selling process.  I have hired a team of professionals that allow me to be in 10 places at once.  I now have the time to do what is best for you, locating and qualifying buyers and searching for the right house for you.  This team concept is being used currently by your doctor, lawyer and accountant... there is no difference to those professions and the real estate business... not many realtors have figured that out yet.  Thats why the average real estate agent sells less than 10 houses a year, not even enough to make a living... my team sells well over 50 houses each year and continually growing each year by 30%.  That means that past clients are referring us business and new clients are being obtained easily.    Call me for more details about how my team can NET you more money in your pocket and make this process easy and fun for YOU.
Here is some helpful information you may want to know.
PRICING YOUR HOME
the first step in determining the asking price for your home is looking at a Comparative Market Analysis. The CMA is a report that we create that shows all of the real estate activity in your neighborhood for the past six months.
The first thing it shows is all the homes that are currently on the market (known as 'actives'), what their asking prices are, and how many days they have been on the market so far. We look at actives because they are your current competition. 
The report also shows the homes that have gone on the market in the past six months that ended up expiring (known as 'expireds'). We look at these because it shows us what prices per square foot didn't end up procuring a sale.
Finally and most importantly, the CMA shows all of the homes that have sold in your neighborhood in the past six months (known as 'solds'). We look at how much per square foot similar sized homes with similar features have sold for, then we multiply the average dollar per square foot by the number of square feet your home has. That gives us your current market value which is incredibly important in determining how to price your home. If you have certain upgrades that need to be taken into account, the value of them will be added in and the current market value will be adjusted.
Once the current market value of your home is established, together we will come up with a pricing strategy based on your needs. If you need to sell very quickly, we can price it at or slightly below market value for a fast sale. If you don't need to sell quickly, we can start with a higher asking price and adjust it later if necessary. Whether we price your home above, below, or right at market value is your call - I'll simply give you all of the data you need about your neighborhood to make an informed decision. 
STAGING YOUR HOME
How to make buyers fall in love with what they see
What more could you want than to get your home sold for top dollar in short order without any hassles?  If you take a moment and read through the following suggestions before you put the property on the market, you'll be on your way to a successful sale. 
Our goal is to simplify, depersonalize, and de-clutter the home in order for it to show larger and brighter, giving a more spacious feeling to potential buyers.  These steps will provide you with an advantage over the competition.  Many items will need to be removed to storage and packed for moving.  This is important and should be considered as merely giving you a head start on the move to your new home.  It is important to attract as many qualified buyers as possible.  In preparing your home for sale, it is eminent to envision your home through a "buyer's eye".  Fact is, people purchase what they see, not "how it's going to be".  Now is the time to make your home as buyer-friendly as possible.  It needs to be cleared from top to bottom in order to help it sell for the most amount of money. 
The list of things below will help your home show larger and brighter and give a more spacious feeling to potential buyers, giving you an advantage over the competition.
General
•·        Start by airing out the home.  Most people are turned off by even the smallest odor.  Odors must be eliminated, especially if you have dogs, cats, or young children in diapers, or if you are a smoker.
•·        If it has been over a year since the carpets have been cleaned--or if they really need it-now is the time to do it.  Bare floors should be waxed or polished, as well.  Replace when necessary.
•·        Clean and wipe down all stained woodwork including doors and cabinets with a wood maintenance product such as "Old English" or "Liquid Gold."
•·        Replace or clean A/C filters.  Clean all A/C vents and intake grids.
•·        Keep A/C set no warmer that 75 degrees and heat no cooler than 70 degrees.
•·        Use an air freshener in each room (Glade Oil "Plug-ins" work well, but try to avoid floral scents as they can be too strong, vanilla is pleasing to most) or fill the house with the pleasant aroma of cinnamon or other fresh scents. This can be done by simply simmering a pan of water and cinnamon on the stove.
•·        Repaint walls, if necessary, in a neutral color such as antique white.  Paint is your best improvement investment for getting a greater return on your money.  Remember, presentation is key.
•·        Clear window ledges of all objects to give a nice glimpse inside and out.
•·        Ask yourself. Is there anything inside or out that "will not make the move"? If so, throw it out now.  Don't wait until you sell.
•·        Think positive.  You are going to sell the house and move.  Start packing small things up now.  When the house sells, you will be glad you prematurely packed and it will make the house look great.  The best things to pack are little knick-knacks, miscellaneous things that are not used in the practical sense.
•·        Keep it simple.  Nothing should touch the floor unless it's a piece of furniture.  Remove all baskets, luggage, etc.  The more floor space a buyer can see, the bigger the room will appear.
Lighting
•·        Upgrade the wattage in all light fixtures to the highest level safety will allow.
•·        Dust/Wash all light fixtures and fans.
•·        Turn on all the lights in the evening to welcome potential buyers.
Windows
•·        Dust blinds, windowsills, and plant ledges.
•·        Remove any cobwebs inside and outside.
•·        Clean interior and exterior of all windows and glass doors.
•·        Take screens off before washing and leave off front of house.
•·        Keep all blinds/shades pulled up/open and draperies removed to allow maximum light.
Carpet
•·        Steam clean if not replacing.  If replacing, we can help you make choices that will be most appealing to buyers, preferably not loud colors.
Bathrooms
•·        Clean all tubs, toilets, sinks; shower curtains should be immaculate.  No soap film or hair.  Then polish the sinks with lemon or vegetable oil.  Polish all hardware to a shine.
•·        Stow unused shampoos, soaps, scrubbing implements, razors, etc. under sink.
•·        Stow laundry hamper in closet.
•·        Stow wastebasket under sink.
•·        Rugs/commode lid covers should be removed.
•·        Store cleansers under sink.
•·        Streamline counter-1 or 2 decorative items only.
•·        Linen cabinets should be organized and items reduced.
•·        Use baskets to hold make-up and toiletries so that after use they can be stored under the counter.
•·        Bathtubs, showers, and sinks should be freshly caulked.  The grout and tile should be clean and in good condition.  There should be no leaks in the faucets or traps. Bleach discolored grout.
•·        Remove any wallpaper that is not "conservative".  No need to re-paper, just paint wall antique white.
•·        Decorate with towels (one or two colors).
Kitchen
•·        Keep all flat surfaces (countertops, appliance tops, and furniture) cleared off as much as possible.  Kitchen counters should have very little on them to show that there is plenty of available workspace.  Keep appliances stored when not in use.
•·        Go over the kitchen as if you were a health inspector.  Clean the oven, range (new drip pans) and the seal of the dishwasher door.
•·        Remove all magnets, notes, pictures, etc. from front and sides of refrigerator.
•·        Stow trashcan in pantry.
•·        Replace broken appliances and repair squeaks, drips or binds in cabinet drawers.
•·        Discard old food and leftovers from refrigerator.
•·        If it hasn't been used in months, put it away!
Utility Room
•·        Organize shelves and put away non-cleanser items.
•·        Keep area clear of clothes.
Panty/Closet
•·        Thin all closets dramatically and organize remaining items neatly on shelves and be sure to allow space between hanging items.  At one very visible spot, leave space, so the rear wall of the closet/pantry will show when the door is opened.  Leave a small empty space on each shelf to show potential storage space.
Living Areas
•·        Make sure that there is not too much furniture in a room.  Select pieces that look best and put others in the garage or storage.
•·        Depersonalize your home by storing personal photos so that potential buyers may visualize their personal items in the home. Also, patch nail holes and paint. This is probably one of the most important things to a potential buyer!
•·        Clear away all magazines, books and unnecessary objects from furniture throughout the house.
•·        Add lamps and lighting in dark areas.
•·        Open the curtains
•·        Set out some fresh flowers.
•·        Clean fireplace (where applicable) and remove any items that are in front of it.
•·        Create an easygoing, relaxed atmosphere in your family room.  This is where most families spend their time so make it look GREAT!
Bedrooms
•·        The master bedroom is the second most important-to-be appealing room in the house (after the kitchen and before the family room and garage).
•·        Define areas (sleeping, dressing, etc.) by furniture arrangement.  Keep simply furnished.
•·        Be sure clothes are hanging up, not laying out in the room.
•·        Make the closets more appealing by storing off-season clothing elsewhere.  Go ahead and pack them since you are moving!
•·        Here's a challenge - ask children and teenagers to clean up their rooms, take down posters and open curtains.
Exterior
•·        Thoroughly sweep down all exterior sides of house and eaves to clean cobwebs and wasp nests.
•·        Remove window screens while selling your home and keep the windows clean.  This will allow plenty of light to come in.
•·        Check for broken roof shingles.
•·        Put away tools, garbage cans, hoses, toys, grills and building materials neatly in the garage (where applicable).  Also empty flower pots.
Yard
•·        Keep lawn mowed, weed-eated, and well-edged.
•·        Trim trees and shrubs.
•·        Clean out flowerbeds and invest in a few flats of colorful flowers & mulch beds.
Front Porch
•·        Be sure front door area is clean and free of dirt, dust, cobwebs.
•·        Repaint door and trim if not pristine.
•·        Add new thick "Welcome" mat and keep it clean.
•·        Make sure doorbell is working properly.
Garage
•·        Clean and re-organize
•·        Sweep and clean-remove all cobwebs and any oil or grease from floor.  Possible paint floor.
Remember...You never get a second chance to make a good first impression.  Buyers are looking for well cared-for homes that they can move into immediately.  A buyer without an imagination will walk out without considering making an offer.  Presentation is key. Make sure your home is fresh for showings at all times. Turn on all lights and leave soft music playing.
These are just a few things you should know, click here for more innovative consumer programs http://www.DanAdamsRealEstate.com/  Thank You!
Certifications
We specialize in selling homes in South Nassau County & Across Long Island and helping buyers locate the perfect home, sometimes even before its actually on the market.
Once you see how much we differ from all other agents in the market place, you'll see why we sell houses and condo/co-ops as low as the mid 300's, all the way up to Luxury Waterfront Properties that exceed the $1,000,000 mark.  A good realtor should market your property to the public (with advertising, open houses, direct mail) and also to the real estate community (MLS, local mastermind groups and personal realtor contacts and email blasts.) 
Doing this properly will expose your home to the right buyers and agents...  hiring an agent just because you saw a sign in your neighborhood sometimes isn't the best strategy... understanding that the right buyer for your home usually will not be from around your town... so knowing how to expose your home locally and across long island and the country is more important.  Thats one of the best reasons Re/Max and my team consistantly outsell most agents.
When purchasing a home, most agents pick out 6 homes from MLS, show you 4 and try and sell you 1, usually with some pressure or sales tactics.  I have found that doesn't work well and most buyers will not choose the same agent to help them again.  Thats why working with my team and I, we see over 100 houses a week, and know of the best deals in most towns... we have designed a custom buyer profile system, that sends you daily emails of all the best homes, from all real estate companies, including photos and the addresses.  This way you can drive by the homes that look good to you first, and only see the ones you want.  This puts YOU the buyer back in control, not the agent.  Then negotiating a price usually $10,000 - $20,000 off the asking price will help you afford the house you really want in the area you desire. 
We have many exciting programs that far surpass most realtors in the area... everything we do is focused on your needs...  visit www.DanAdamsRealEstate.Com
Introducing a fresh new look for your Profile.
Click the 'Edit Profile' button below to enter 'Edit Mode' and continue the tour.