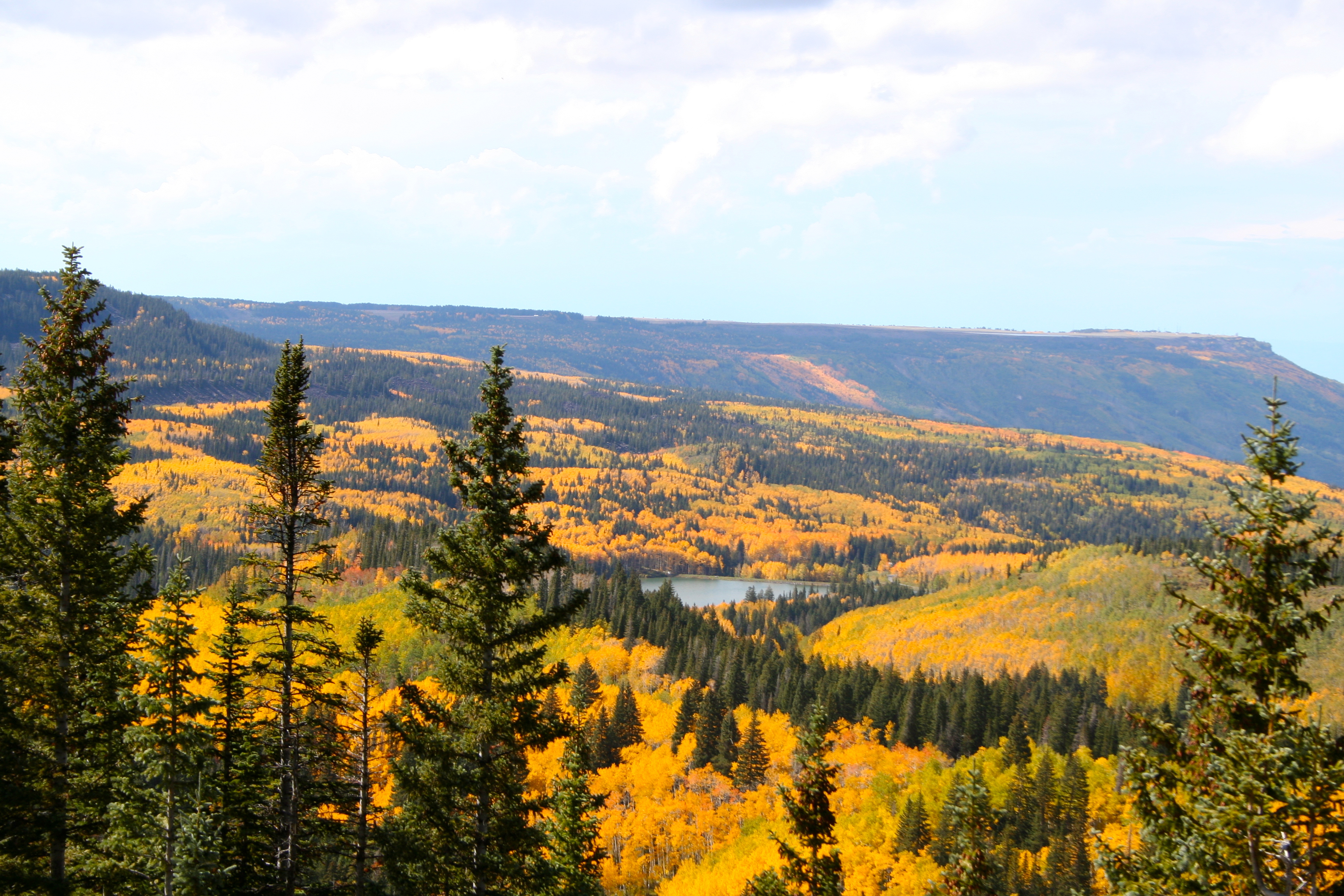 Get to Know Cynthia Streza
In 2003, I moved to the Western Slope of Colorado after a very rewarding career in advertising which spanned for 23 years.  With my professional experience in advertising,  I decided to get involved in the real estate market and be a different kind of realtor.  In 2005, I earned my Real Estate License and worked in Delta County for three (3) years getting to know the area.   In 2008, I obtained my Managing Broker's License and opened Deer Creek Village Realty.  When you choose me as your personal professional REALTOR, I have set my goals to make buying or selling your property as stress-free as possible.  I am there every step of the way to inform you of what is taking place throughout the process.   There are always unique things that happen in every transaction, but we will work through them together with all the right people in place to make the deal go through successfully. I find that each day is filled with a new set of challenges, excitement and fun.  I would truly enjoy having the opportunity to help you find your dream property in beautiful Western Colorado...Cedaredge, Delta, Austin, Eckert, Hotchkiss, Crawford, Paonia & Montrose.  I am here to serve all your real estate needs!
Certifications
CEDAREDGE
Below the southern rim of The Grand Mesa, the largest mesa in the world, you will find "Our Town", Cedaredge.  From Cedaredge, you have spectacular views of the San Juan Mountains, the West Elk Wilderness, The Ragged Mountains, the Uncompahgre Mountains and Grand Mesa.  Nearby are The Black Canyon of the Gunnison National Park and the communities of Delta, Olathe, and Montrose.
Cedaredge is an agricultural community producing apples, peaches, and wine from the region's several vineyards. When visiting, don't miss The Deer Creek Village Golf Club, Historic Pioneer Town, wineries, and art galleries--including one in a renovated apple packing shed.
Locals and visitors share paradise with each other in a variety of outdoor activities include camping, trophy hunting, hiking, fishing for 10 species of trout at more than 250 lakes on the Grand Mesa and Gold Medal fishing on the Gunnison River. During the winter, locals partake in snowmobiling and Nordic skiing on the Mesa's numerous trails as well as watching annual dogsled races on Grand Mesa. Powderhorn Resort is located 30 miles north of Cedaredge and offers a variety of ski terrain such as bumps, glades, and boulder fields, as well as two quality terrain parks.
Pioneer Town is a museum and historical village. The museum consists of restored early 20th century town buildings, including a western saloon, Marshall's office, barber shop, bank, clothing store, jail, creamery, and a working blacksmith's shop. Pioneer Town is also the home of the Chapel of the Cross. The latest major addition to Pioneer Town is the Doll and Toy House, a building designed to display a portion of the museum's large collection of dolls and toys from the past.
The DeerCreek Village Golf Club is a unique 18 hole, 72 par municipal course. It is located at an elevation of 6100 feet, with plenty of trees, rolling terrain, water features and hazards. DeerCreek Village also includes a driving range, clubhouse, and grill.  Surrounding the golf course is The DeerCreek Village Golf Course Community. Stop by and you will see why so many locals and visitors consider this the premier place to live in Delta County.
Special Events in Cedaredge:
•    Numerous festivals all year long
•    Applefest
•    Little Britches Rodeo and Parade
MONTROSE
(45 Minute Drive from Cedaredge)
Montrose offers many adventures, scenic wonders and outdoor activities to fill your day. From the Black Canyon National Monument's shear granite walls, to the lakes, streams, and primitive back roads of the San Juan's and the Uncompahgre Plateau, you'll discover a variety of exciting activities fill your day. Rafting, hiking, biking, 4-wheeling, skiing, and fine dining are all available to you to quench your thirst for adventure.  Come experience the good life, come visit us here in beautiful Montrose Colorado.
Montrose Annual Cultural Events  and Attractions:
OURAY
(1-1/2 Hour Drive from Cedaredge)
Ouray is located in the San Juan Mountains of southwestern Colorado. It is about 40 miles south of Montrose. It is only 10 miles northeast of Telluride, but due to the severity of the landscape, the drive is about 50 miles. Ouray is connected to Silverton and then Durango to the south by Red Mountain Pass, which crests at just over 11,000 feet. A visitor can float on the Ouray Hot Springs swimming pool (open all year) and gaze at the slopes above, drive or tour over a four-wheel-drive-only road to Telluride or to Yankee Boy Basin with its wildflower display, visit Box Canyon Falls, or just drive the highway up the gorge toward Durango.
DELTA
(15 Minute Drive from Cedaredge)
The City of Delta, Colorado, is nestled in a valley surrounded by mountains and is located between Grand Junction and Montrose at the confluence of The Uncompahgre and Gunnison Rivers. We are experiencing controlled growth and the recreational opportunities abound - Bill Heddles Recreation Center; Confluence Lake and Park with fishing and walking trails; mountain climbing, hiking, hunting and skiing within one hour drive, and an active growing senior citizen program.
PAONIA
(45 Minute Drive from Cedaredge)
Paonia is a small town in Western Colorado about half way between Aspen and Telluride.I n the West Elks Mountains surrounding Paonia, sits a nationally designated grape growing area. Vineyards, orchards and organic gardens thrive in this climate. Three special winery and local B and B events begin with a Blossom Walk the third weekend in April, continues with a Wine and Dine the third weekend in August, and culminates Thanksgiving weekend with a barrel tasting.
HOTCHKISS
(30 Minute Drive from Cedaredge)
For travelers arriving from the west, the Hotchkiss area forms their first introduction to the beautiful North Fork (of the Gunnison River) Valley. Emerging from the adobe badlands, the visitor climbs onto Rogers Mesa - a green gently sloping bench that extends some five miles to the west of the Town of Hotchkiss. This mesa is the Hotchkiss area's prime agricultural area consisting of many orchards, farms and small ranches. To the north lie the slopes of the Grand Mesa and Grand Mesa National Forest. Hotchkiss itself is a quiet little town of some 1000 people, restaurants, motels, antique shops, medical clinic, well-stocked supermarket, places to camp, and a wide range of other local businesses. About an additional 1000 people reside on the mesas immediately surrounding the town. The Delta County Fairgrounds is located in downtown Hotchkiss with Memorial Hall and Heritage Hall, which host many local events. The Delta County Fair in August, the North Fork Valley Bluegrass Festival in June, the Sheep Dog Trials in May and the Black Canyon Art Exhibit in June are only a few of the many interesting events that you may include in your vacation schedule.
GRAND JUNCTION
(1 Hour Drive from Cedaredge)
A major point of interest within the enormous region between the Green River and the Continental Divide. The city is located along the north side of the Colorado River, where it receives the Gunnison River from south. Grand Junction  connects the city eastward to Glenwood Springs and Denver. Awe-inspiring natural beauty and a dramatic red rock landscape. Exhilarating outdoor adventures and stunning golf courses. Peaceful places to reflect and unwind and a charming downtown full of great shops, restaurants, galleries and more. This is Grand Junction, Colorado's Wine Country.
Grand Junction Annual Cultural Events  and Attractions:
·       Colorado Mountain Winefest
·       Country Jam
ASPEN
(2-1/2 Hour Drive from Cedaredge)
Aspen is surrounded by mountain and wilderness areas on three sides: Red Mountain to the north, Smuggler Mountain to the east, and Aspen Mountain to the south. Aspen is one of Colorado's favorite year-round resort areas. During winter or summer, an Aspen vacation is the perfect choice for most people. Aspen sits at the upper end of the Roaring Fork Valley, with the Roaring Fork River, a superb trout stream, running through town. It offers an interesting history, challenging outdoor recreation opportunities, abundant cultural activities, pleasant climate and beautiful natural scenery. Aspen is world renowned for its downhill skiing. Aspen Mountain rises imposingly from town and is one of four ski areas in the valley.  Snowmass, Aspen Highlands and Buttermilk mountains all lie within 12 miles of town. These areas offer some of the best skiing and snowboarding in the world.
Aspen Special Attractions:
·       Snowmass
·       Aspen Highlands
·       Buttermilk
·       Wintersköl™
·       Food & Wine Magazine Classic in Aspen
·       Aspen Arts Festival
·       Winter X Games
 CARBONDALE
(1-1/2  Hour Drive from Cedaredge)
Carbondale's horizon is dominated by the 12,953 ft. tall Mount Sopris several miles to the south of town.
The town hosts a broad range of community events and supports a strong artist community. The picturesque town of Carbondale is located 170 miles west of Denver, 12 miles from Glenwood Springs, and 30 miles from Aspen in the heart of Colorado's central Rocky Mountains. The Carbondale area is characterized by an average of 295 days of sunshine, low humidity, cold but mild winters and comfortable summers.
Carbondale is a great base camp for recreation enthusiasts.  There is plenty to do including hiking, biking, golfing, kayaking, and world-class fly fishing.  In winter, experience excellent cross-country skiing.
The Carbondale area offers a variety of comfortable lodging options, great casual and exquisite fine dining, creative arts and entertainment, and intriguing historical areas.  There's something for everyone in Carbondale!
Carbondale Special Attractions:
·       Music & Lobster fest
·       Carbondale Mountain Fair
·       Potato Day Parade & Celebration
·       Oktoberfest Celebration
GLENWOOD SPRINGS, CO
(2 Hour Drive from Cedaredge)
Glenwood Springs is home to one branch of Colorado Mountain College. Its unique location at the confluence of the Colorado River and the Roaring Fork River 2 hour drive
Skiing
Glenwood Springs lies about 45 miles north of Aspen and 60 miles west of Vail. There are 6 world class ski resorts in this triangle: Aspen Mountain, Snowmass, Aspen Highlands and Buttermilk in the Aspen area and Beaver Creek and Vail Mountain in the Vail area. There is also a family ski resort, Sunlight Mountain 10 miles from town to which the locals are very loyal.
Rafting/Kayaking/Fishing
Two rivers, the Colorado River and Roaring Fork River, converge in Glenwood Springs. Both are used extensively for recreation by locals, visitors and commercial outfitters.
Mountain Biking
There are quite a few noted mountain bike trails in the Roaring Fork Valley, all requiring fitness and stamina. The favored routes for locals are the Forest Hollow Trail that winds along the rim above Glenwood Canyon and the Scout Trail, an extreme drop from the canyon rim into downtown Glenwood. Red Mountain, aka the Jeannie Golay Trail, is a straight up- straight down dirt road that locals use for training and exercise.
Bike Trails
The 16 mile long recreation trail through Glewood Canyon is sandwiched between the canyon walls and the Colorado River. It is suitable for families and recreational riders, with several access points and rest areas along the way. Bike rentals and shuttles are available at several outfitters in town. There is also a paved loop along the Roaring Fork River that takes you from one end of town to the other and back again.
Glenwood Springs Special Attractions:
·       Strawberry Days
·       Friday Night Flicks
·       Biz Opoly
VAIL
(3 Hour Drive from Cedaredge)
The town is famous for its skiing and other winter sports in addition to being a year round destination for outdoor activities.
Vail Annual Cultural Events  and Attractions:
·       Vail Film Festival world-class annual film festival taking place in March or early April
·       Bravo! Vail Valley Music Festival featuring the New York Philharmonic, The Philadelphia Orchestra & the Rochester Philharmonic Orchestra
·       Betty Ford Alpine Gardens
·       Steadman-Hawkins clinic world renowned clinic for knee injuries
·       Colorado Ski Museum
·       Vail Ski Resort
TELLURIDE
(2-1/2 Hour Drive from Cedaredge)
Telluride sits in a box canyon. Steep forested mountains and cliffs surround it. Bridal Veil Falls is at the head of the canyon. Numerous weathered ruins of old mining operations dot the hillsides. A free gondola connects the town with its companion town Mountain Village, Colorado on the other side of the ridge. The town of Telluride has served as the backdrop for several television commercials, is home to an international film festival. Telluride is also known for its ski resort and slopes during the winter and spring and horseback riding during the summer.
Telluride Annual Cultural Events  and Attractions:
·       Telluride Film Festival
·       Telluride Balloon Rally
format_quote
Deer Creek Village Realty, LLC assists buyers and sellers throughout Western Colorado in Delta, Montrose, Mesa and Ouray Counties. Please call our office with all your real estate needs!