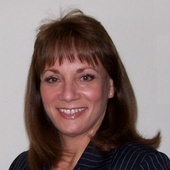 Real Estate Agent
Paula Stone
Real Estate Agent
Marianna, FL

—

Crystal Palms Realty
We are your #1 choice for all your Real Estate needs in the Panhandle of Florida. We are professional Realtors®. Whatever your interest may be, give me a call. My team will work hard for you.
Get to know Paula Stone
Hi, my name is Paula Stone, I am a real estate agent in Sneads, Florida serving Jackson County and the surrounding areas. I am a dedicated and hard working Realtor and look forward to serving you with all your Real Estate needs.
When to call a professional for your home improvement projects
The move went well and your new home is perfect - except for a few little projects you have in mind. Some of them you can do yourself, like painting the bathroom. Others are more challenging, like installing a new exterior door. Do you accept the challenge and start shopping for a door, or should you hire a professional? Before you get in over your head, ask yourself these questions.

Do I have the time?
Many projects take weeks rather than days, especially if you're doing it yourself in your spare time. If you're planning to change out kitchen cabinets or countertops, know that your kitchen could be out of commission for a while. Measure the inconvenience against the cost of hiring a professional installer.

Do I have the right tools?
Rather than look at it as an opportunity to add to your tool collection, consider what special tools you'll need for the project. For example, installing a tile backsplash or floor calls for a tile saw. If you have more than one tile project, the saw is a good investment. If not, you might be better off calling a professional and using your tool money for one that will get more use.

Do I have the experience?
It's true. There are lots of books that tell you how to do things. However, some projects are easier than others. Painting the bathroom requires little more than a bucket of paint, a brush and some time for prep and cleanup. Installing a hardwood floor calls for more, including knowing how to use power saws, nailers and sanders. Before you invest a lot of time in trial and error, consider calling a professional.

Since you just moved into the neighborhood, you might not know who to call for a reliable professional installation. Ask your neighbors or check with the experts at your local home improvement center. Many times, the folks who sell you the products can also help you with a licensed, insured installer. They can probably help you with financing, too.

Here are some home improvement projects that could benefit from a professional installer:

Outside
Exterior doors Garage doors Garage door openers Roofing Siding Storage buildings Stand-by generators Water heaters and windows
Inside
Carpet Tile Hardwood and laminate flooring Vinyl flooring Kitchen cabinets Kitchen countertops Window treatments
Top 10 Fix-Ups to Help Sell Your House From curbside to the inside, show your home at its bestWhen you're ready to sell your home, make sure potential buyers see it at its best. Here are the top ways to fix up the appearance of your home without investing a lot of money. A little time and effort now will pay big dividends at closing. 1. LandscapingTrim the grass and make sure all flowerbeds are freshly mulched and free of weeds. Prune overgrown shrubs, especially if they're hiding windows or blocking the entryway. 2. Gutters and FencesReinforce sagging gutters and straighten crooked fences. Make sure the gutters are cleared of obstructions and the soil isn't washed out around downspouts. A quick power washing will brighten fences. 3. Driveway and WalkwaysClear away clutter like bikes, tools and toys. Use weed killer on grass and weeds that sprout in pavement cracks. Keep edges neat with a weed eater or edger. 4. Front DoorFreshen the door and trim with a new coat of paint. Tighten loose doorknobs, oil squeaky hinges and make sure the doorbell works. Clean any furniture or outside decorations. Add a colorful potted plant or a new doormat. 5. Inside EntryShampoo the rug or scrub and wax the floor. Add a fresh area rug and make sure it has a nonskid surface for safety. Hang a mirror to make your entry look larger and brighter. 6. KitchenSet a warm, inviting mood by keeping countertops free of clutter and adding decorative canisters or a scented candle. Clean out the refrigerator, degrease the oven, wipe down cabinet doors and keep the sink shining. 7. BathroomsMake sure your bathrooms sparkle. Clear countertops of unnecessary clutter. Replace discolored or damaged caulking. Fix dripping faucets and leaky toilets. 8. ClosetsOrganize the contents to make your closets appear larger. Donate unwanted items to charity and store what's left in stackable plastic totes to maintain a neat, tidy appearance. 9. Garage, Basement and AtticThis is the time to sort through all the junk and decide what to keep and what to give away. Use easy-to-assemble storage shelves to stow tools and sporting goods; wall hangers for garden hose, blowers and other equipment. 10. LightingReplace burned out bulbs and clean fixtures, inside and out, to get rid of dead bugs and cobwebs. Consider replacing dated fixtures in the most visible locations. Install indoor track lighting to highlight artwork and open drapes and blinds to let in natural light. Outside use landscape lighting to accentuate architectural features.
A Career in Real Estate
Florida Real Estate Sales can be an extremely rewarding career. As a Sales Associate, you are essentially your own boss, but with a manager who makes sure you have plenty of support. Your earning power is unlimited and you can set your own hours.
If you have great people skills, a proven sales ability, consider yourself to be a self-starter and the idea of becoming an entrepreneur appeals to you, you just might want to consider a career in real estate. Beyond just selling houses, today's real estate profession offers a number of different career choices, each focusing on a different aspect of the business.
For anyone interested in breaking in to real estate sales, the first step is to get licensed. The licensing exam is actually the culmination of a training course, and includes both general and state-specific information.
Once you obtain your license, you must go to work for either a commercial or residential agency, as a real estate agent. You cannot sell real estate on your own until you are a licensed broker. As an agent, your job will be to represent the seller and find a buyer for his or her home. Commercial real estate agents represent business owners selling or leasing office buildings, stores, malls and other types of commercial property. A successful agent will learn as much as he or she can about the potential buyer and match his or her needs with appropriate property. Knowing what the customer wants and how much he or she can realistically afford to spend helps make sales happen. A big part of the job is attracting buyers to the properties that you have listed. This is done through advertising, canvassing, and following up the leads.
Although agents work for an agency, they are essentially an independent entity, and split any commissions with that agency. Because real estate agents are paid on a commission-only basis, you will, most likely, not see much in the way of income for the first six months. Use this training period to build your contact file and learn as much as you can about the market in which you are working. Remember, although you are working for a specific broker, you are actually running your own business and are responsible for generating your own income. The effort that you put forward will directly affect your earning potential.
As a beginner, expect to start at the bottom and work your way up. You will be assigned the "graveyard" shift and be expected to make cold calls and follow up on leads. The name of the game is obtaining listings. When a property is sold, the agent who sells it splits the commission with the agent who listed it. If you sell a property that you have listed, obviously, you will make more money. You also may spend some time with another agent or broker, attending open houses and other events.
As you build your reputation, you will get more referrals - both buyers and sellers - and potential customers will call you directly. Over time, your skills will get sharper and your closing ratio will increase. As your sales increase, obviously, so will your commissions. It is at this point that many people make the decision to take the next step in the business and become a broker.
The duties of a real estate broker are similar to those of an agent. Brokers list and sell property but their duties also include supervising agents, advertising, and detail work of the agency. In order to open an agency, the proprietor must be a licensed broker. To become a broker, you must take advanced real estate courses as required by your state, and then pass another exam. As with agents, each state has its own rules and regulations regarding becoming a real estate broker.
People will always need houses in which to live. A career in real estate offers individuals the chance to control their own financial destiny as well as to build entrepreneurial skills. There's money to be made. All it takes is drive and ambition.
The next step to a Great New Career is, you need to become licensed.
Rowlett Real Estate School's pre-licensing course provides all the preparation you need. And we'll prepare you for the state test in as little as 2 weeks. You will receive a quality educational experience including all the knowledge and expertise necessary to fulfill all of your state's licensing requirements.
Best of luck as you complete your educational and career goals. I will work hard to fulfill your future needs
Certifications
Your #1 choice for all your Real Estate needs in the Florida Panhandle between Tallahassee and Ft. Walton Beach. We are professional Realtors®. Whatever your interest may be: country living, farm and lands, homes or lots, town homes, condos, commercial property or that perfect retirement location, let my team work for you. Just take a minute and call, e-mail or just stop by. Whether you are buying or selling a home or just need a buyer's agent, we will earn your business. I invite you to contact me or one of our agents at any of our three locations, as we would be happy to assist you with this important transaction.
Capt. Wayne Paula Stone Robin Branch Nicole Cox
Stone's House Movers Inc. THE PSYCHOLOGY OF SELLING! When you need to or want to sell your home, who will understand exactly what you're going through? Your local real estate agent knows about all the positives and negatives that can be associated with selling your home. Perhaps you're under the pressure of selling because of an unpleasant circumstance like divorce. Being overwhelmed by the issues that are forcing you to sell can sometimes cloud your judgment when it comes to making decisions about the real estate transaction. Place yourself in the capable hands of a qualified real estate professional who will coordinate the smoothest transaction possible. Maybe you have other concerns about selling, or about looking ahead to your upcoming home-buying experience. You want a safe neighborhood, or maybe you want privacy and seclusion. You want the most house you can get for the money, but maybe you're not sure what you can afford. You made several improvements to your current home, but maybe you worry about pricing yourself out of the market. Be sure to fully explain all of your anxieties and your desires to the agent, who is trained to handle the ups and downs, and who genuinely cares about helping you through a sometimes complicated and confusing process. Even if you're not sure what you want or need, the agent can offer solid information and guidance. You deserve nothing less!
Introducing a fresh new look for your Profile.
Click the 'Edit Profile' button below to enter 'Edit Mode' and continue the tour.