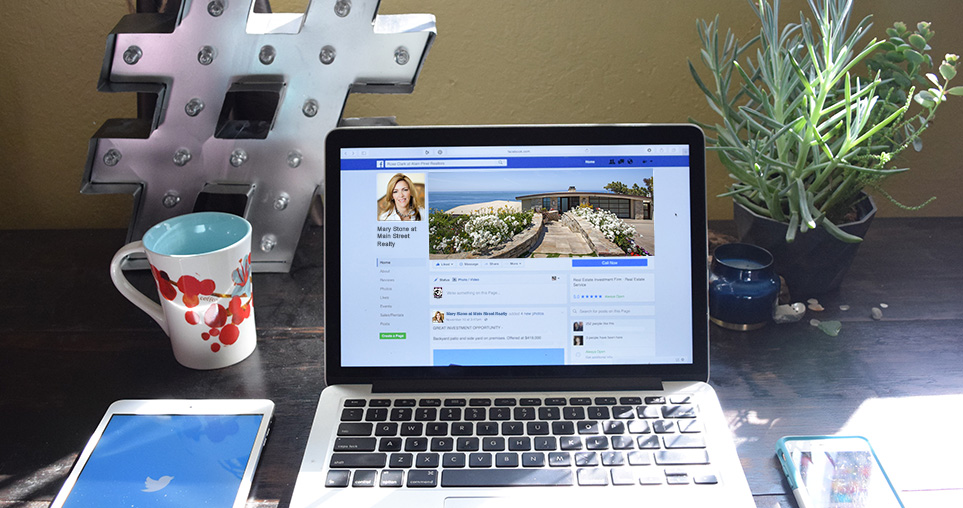 Get to Know Cristal Clark, E-Networking Specialist
I'm proud to hold a respected eNetworking Specialist Designation. As an eNetworking Specialist I can identify the usefulness of real estate technology, Web 2.0, podcasting, and blogging. I recognize the importance of social media and online tools in maximizing commissions. 
I own Social Animal Studios, an online digital marketing firm based out of Salinas, California. I founded Social Animal Studios after witnessing a need in the small medium business market for social media and email marketing services. SAS provides branding, design, and consulting services to small and medium businesses on the Central Coast and Salinas Valley. As owner and creative director I make it a point to stay on top of up-and-coming social media marketing trends that impact SMB segment.
Why You Need to Start Marketing on Social Media.
This video is entitled "Social Media Revolution 2015" by best selling author Erik Qualman. This showcases the power of social media and mobile. Data is from author's #1 Best Selling book #Socialnomics
Certifications
E-Networking Specialist Designation
Awards
Solution Provider All-Star Award Winner - 3 Consecutive Years 
I have been recognized for achievements using online marketing tools to drive success. Social Animal Studio was named a 2013, 2014, and 2015 Solution Provider All Star Award winner by Constant Contact®, Inc., the trusted marketing advisor to hundreds of thousands of small organizations worldwide. The annual award recognizes the most successful  10% of Constant Contact's customer and Solution Provider base, recognizing these select organizations for their significant achievements  leveraging online marketing tools to drive results for not only their organization but for their clients, as well. 
Skills
· Photography + Adobe Creative Suite
· Social Media + Constant Contact Email Marketing
· Eagle-Eyed Copy Editing
· Wordpress Design + Management
· Creative Writing + Editing
· Public Speaking + Acting
Sophia Hamilton
07/31/2016
Cristal is a dedicated marketing professional. She is motivated and determined to seeing her clients succeed. She is willing to work weeknights and weekends to get the job done.
Kelly Duffy
07/15/2016
Cristal is a creative force to be reckoned with - and a great team player. Point her in the right direction and let her go...
Greg Hamer
03/04/2014
I have had the pleasure to work with Social Animal Studio several times over the past year. I often recommend Cristal to my clients to fulfill their social media needs. She brings a level of creativity to the table that is both insightful and resourceful. She has the ability to engage with people across the business and consumer spectrum to successfully convey the message...
Rosanna Villa
02/09/2014
Throughout my years in business I never considered going the social media route to gain business beyond friends and family. Social Animal Studio has opened my eyes to the many possibilities available to my companies through the use of effective marketing on a social media platform. Cristal continues to take the time to help grow my companies in a way that is comfortable to me; sharing her knowledge and demonstrating her skill set so that I can understand the how and the why as I see new clients rolling in. Although I know how to navigate my computer and the internet, I see now that effective social media, web design and integration is definitely a niche that I haven't the knowledge or time to figure out! I'm excited to continue with Social Animal Studio because they will only continue to empower and improve what I've worked so many years to create.
format_quote
Based on the Monterey Peninsula, I'm keyed in to the latest social media and digital marketing trends impacting real estate professionals. Call Cristal Clark, e-Networking Specialist, 831.809.2070.