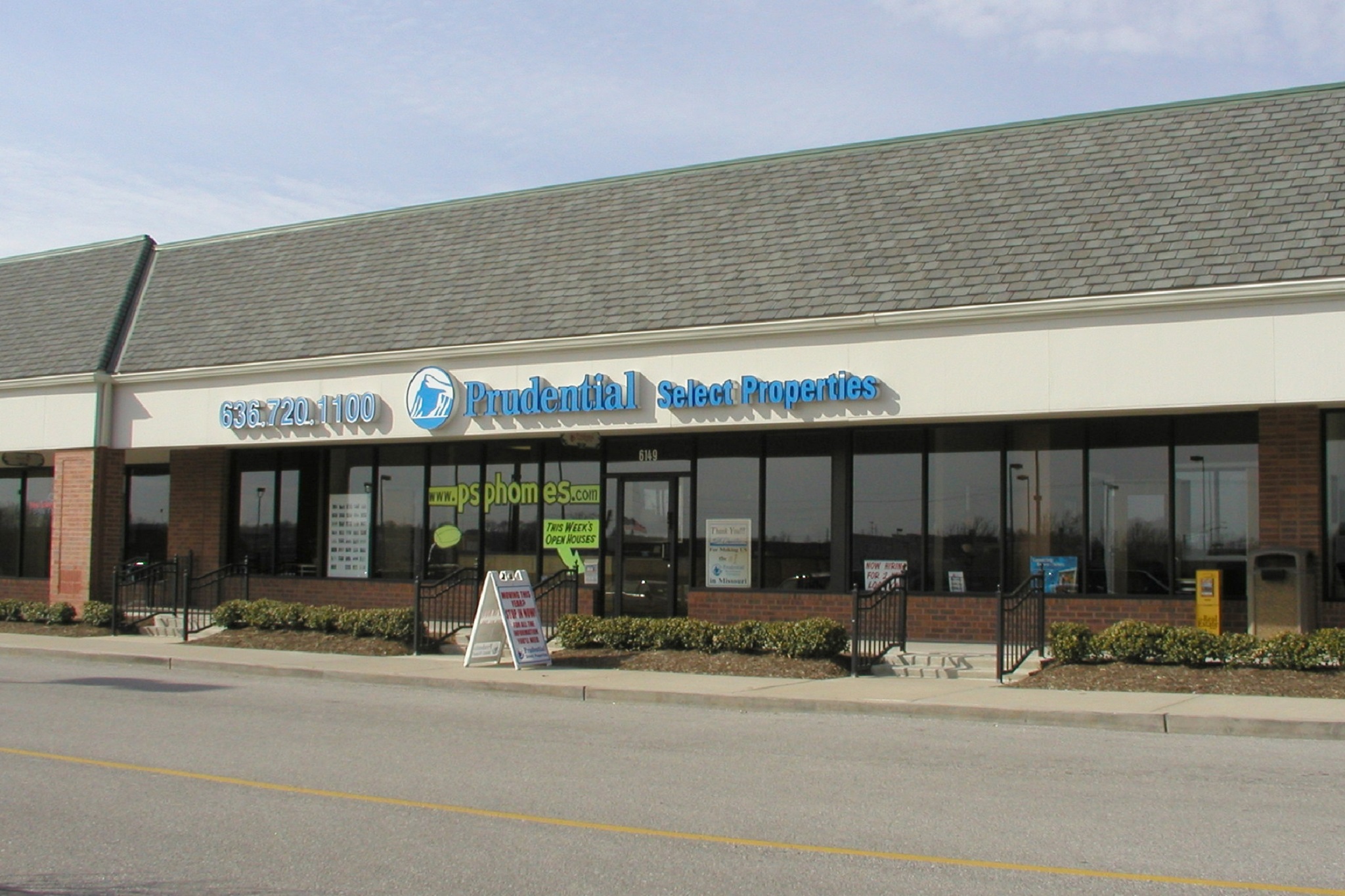 Get to Know Rick Colburn
All real estate companies are not created equally. Just ask our agents! Let them tell you about the culture we have created within our office. It defines who we are as an office and company.
The office operates in a friendly, family type environment always willing to help anyone while having respect for each other. We are an extremely active group involved within our LOCAL community and charities.
It's the best environment on the planet for an agent to succeed. Our office and company have the absolute best tools, training and support staff available. We set expectations high and hold each other accountable to achieve them. Our agents and staff are passionate about real estate, this office, company and community.
Berkshire Hathaway Home Services
Berkshire Hathaway Home Services Select, The Biggest Name in St Louis Real Estate...
Certifications
Our Mission is to make a difference in the lives of our clients, customers and each other to achieve "The American Dream of Homeownership". Together, building life long relationships, always working towards keeping our community strong and "The Place to Live"… Together we can make a difference.
Awards
President's Award Winner
Honor's Society l
Leading Edge Society
President's Circle
Chairmans Circle
People's Choice Award
Sue Stites Vice President, Western U.S. at HSA Home Warranty
03/24/2014
Rick is a passionate leader who cares deeply about the agents that work with him and the clients they serve. He excels as a coach and mentor by sharing his unique understanding of the complexities of the real estate industry and expert knowledge of the St. Charles/St. Louis marketplace. Rick's enthusiasm and spirit is contagious, and he is widely respected for his vision, creativity and commitment to making a difference for his agents, office, company and community
Scott Taylor- Vice President / Risk Management Advisor
08/15/2012
I have had the pleasure to work with Rick for the past several years and have gotten to know him personally as well as professionally. Rick has a wonderful understanding of his business but above and beyond that he understands people. Rick is a great manager!! He motivates his agents day in and day out, week after week. He is there for them anytime they need him. He conveys a level of knowledge second to none in his field. He has walked the walk! That, in my opinion, makes Rick the great manager that he is. Working with him over the years has been great. I not only have a great client and referral partner but also feel as though I have a great friend in Rick Colburn. When it comes to Real Estate, Rick is MY/THE "Go-To Guy"!!less
Tari Jacobs- Managing Broker at Concept Real Estate Company
07/30/2012
Rick Colburn is one of the best managers in the St.Louis (St Charles) area. He has the knowledge and experience to guide any agent through the home selling process. His office is one of the best in the county and has been for many years. I would recommend Rick for any Real Estate needs you would have in the St. Charles area! Tari Jacobs, Managing Broker Concept Real Estate Company, Columbia, Illinoisless
Alison Graeff- Senior Property Manager at The York House STL
09/22/2011
Rick is an inspiration to everyone in his office at Prudential Select Properties. His management style is such that he was very well-liked by everyone, yet he is amazingly affective. His efforts have showed a marked increase in productivity during his tenure.
Lisa Adkins- Broker/Owner at RE/MAX Platinum
08/17/2011
Rick has an enthusiastic leadership style and a willingness to help anyone who needs it! He is fun and upbeat and makes you want to succeed!
Rory Schwartz- Broker-Branch Manager at Prudential Select Properties
08/16/2011
I have had the pleasure of working with Rick as both a competitor and a colleague over the past 10 years and have found Rick to bring creativity and enthusiasm to his job every single day. Rick has always made himself available for questions, help or one on one training. He has mastered the art of putting others first.
format_quote
I love every aspect of real estate! I am a workaholic, but wouldn't have it any other way. Between work and home; my life is "Organized Chaos"... I love it!!!