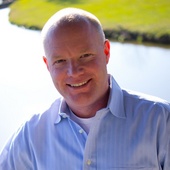 88662
Real Estate Agent
Craig Schaid
Real Estate Specialist
Dadeville, AL

—

eXp Realty
I look forward to working with you on ALL your future Real Estate needs! I enjoy working on finding your home, your investment needs as well as commercial! Call Me!
Get to know Craig Schaid
Craig Schaid has made a career of offering 'five-star' customer service with innovative and 'out-of-the-box' thinking. This commitment to client care has helped his clients consistently achieve their goals and dreams. Over his multi-faceted career, Craig has worked with some of the largest corporations in the country. He has owned and managed a diverse mixture of businesses ranging from graphics & marketing arenas to intense sales environments. He has been a Real Estate Business Coach for agents nationwide. This experience has empowered him by giving him the tools to systematically develop results in a streamlined fashion. His business management training helps Craig understand the opportunities available in the midst of any market.
Craig has earned countless Real Estate accolades and awards year after year! In addition, his dedication to customer service shines bright with his national customer base in the residential, investment and commercial real estate sectors.
He currently serves as a Broker Associate for the fastest growing & most forward thinking Real Estate Brokerages on the planet, eXp Realty! 
He blends many years of industry experience and the latest in technology to assist his clients and pour his Real Estate wisdom into other agents.
Call today to schedule a free consultation and team up with a Real Estate Team with an Innovative Perspective.
Craig Schaid's Blog Posts
Home Buying
–

over 5 years ago
Real Estate General Information
–

over 5 years ago
Certifications
Whether you are buying your first home, or moving to a new home in a different community, Craig's goal is to help you make a good decision.  In addition, he would like to assist you in creating future wealth by helping you invest in Real Estate. Craig has the skills and experience to help you make the best possible decision for you and your family.  Your time is valuable and that is why it is important to have a specialist take care of your most important needs.  We are a full service company that can assist you with all of your relocation needs such as; the sale of your current home, building a new home, purchasing an existing home and leasing a home or apartment.
Testimonials for Craig Schaid
My wife and I were beginning the search for our first home. Craig Shaid was recommended by some friends of ours that had also just purchased for the first time, and were very happy with the experience. We initially met at a house that my wife and I had already picked out online. Craig arrived (early) in the world-famous Four Wallz Real Estate "Limo Van"- which we'd heard great things about from our friends- and we arrived with high hopes that this first house would be the one. Although we quickly realized that house was not ideal for us, we both liked Craig immediately and knew we wanted him to be our Realtor. He was personable and friendly, and we felt absolutely no pressure regarding the process. From start to finish, Craig was knowledgeable and professional, but the thing that really set him apart was his accessibility and communication. If I emailed Craig a question, he answered it immediately. If I called him, he answered or called back within minutes. Not once did I have to call him twice about the same thing. Also, as first-time home buyers we had a LOT of questions. Craig never got tired of answering them, and in the rare case we asked a question he wasn't sure about- he found the information, and communicated back to us immediately. In our opinion, that's all one can ask for. Using the information Craig provided: market research for different areas, subdivisions and schools, etc., we decided on an area that we are confident will appreciate in value, and protect our investment. Once we knew where we wanted to buy, then the fun began. What we'd heard and feared could be an exhausting process of trekking to dozens of housing areas in a cramped realtor's vehicle was anything but! There can be no more relaxing way to find your perfect home than a Saturday in the "Limo Van".. Luxurious and spacious, with cool drinks and snacks- even a table for working/papers. It's like looking at houses on a comfortable leather sofa! But the real benefit of the Limo Van is the dual-screen TV/internet system. Using it, we were able to compare multiple listings- look up new listings- and receive real-time information and prices on what was selling in those areas. When the time came to make an offer- we felt confident that we were competitive, but not overpaying. This was very important in our case, as the owner of the house received another offer only hours after we had submitted ours. We loved the house and couldn't help but worry that we should've offered more. It was a nervous 24 hours until we heard back from the owner- but Craig had been right on with his recommendations, and we had won the bid! We are loving our new home so much we can't ever imagine moving- but we know that if we do- Craig will be the Realtor that we trust to help us. Through this process we have come to know Craig and his family well, and so not only benefitted from his professionalism and experience as a Realtor, but also made some great friends in the process. We whole-heartedly recommend him to anyone looking to purchase or sell their home, but to first-time homebuyers especially (because we know how nervous we were)- It is hard to know who you can really trust to embrace your situation as their own. But Craig Schaid does just that, and he does it the old-fashioned way: by being Honest. In this day and age, that is increasingly difficult to find...

Elizabeth Rodriguez

09/27/2015

Craig was wonderful to work with. He explained every step of the process in selling my home. Craig knows the area and how to sell your home fast. I would use Craig again to buy or sell a house.

Craig is very knowledgable about the market and is always available to answer questions. He sought to make the process as easy and painless as possible.

In my opinion, Craig and his team rank #1 in the River Region when it comes to purchasing real estate. Let me give you a little background for this rating. My wife and I began our search for a real estate broker by listing the top ten brokers in the region based on online ratings from three websites. After this initial list of ten names was created we narrowed it down to five brokers. We were able to narrow our search down to five brokers based on reviews from individuals who used them to purchase or sell a home and the volume of real estate they moved in the past twelve months. Once we had our final five brokers we wanted to narrow these down to the final three. So, we emailed a list of seven key questions to all five. We were looking for the following to pick our final three: response time, did they take the time to answer our questions, and did their answers line up with what we were looking for in a real estate broker. Of the five brokers we emailed; one did not respond at all, one emailed us a link to her website and said all the answers were there (not true and lazy). Another responded with answers to our questions within 30 minutes the answers were not in depth but we were excited about the response time and his answers aligned with what we were looking for. One responded 32 hours later and we did not fully agree with their two of their answers but we decided to meet with them anyway. Craig responded to our email within 1 hour. He was very enthusiastic and said he would have answers to our questions by the following morning. We received his answers in two hours instead. So we had our final three and we setup in person interviews with each of them. We drafted twenty questions to ask each broker and setup the meeting for 1 hour each. Of the three we decided to meet with one failed to keep our appointment. (We waited for 30 minutes with no call, text, or email.) We were underwhelmed by the answers one broker provided. Finally, Craig was professional and answered all of our questions. He was friendly, honest, and well versed in his profession so we decided to work with him. From day one, you could tell he realized that the home buying process was a big step and each person has their own needs, wants, and reservations about the process. He worked hard to be of service throughout the entire process. We never had to wait more than four hours for a response to any question we had. This is saying a lot considering the countless emails and texts we sent him. We finally ended up with a wonderful house in a great area. We just referred a friend to Craig and they closed on their house one month after we closed on ours. In short, you can do all the steps we did to find a broker, or you can just go with Craig and his team. Thank you Craig! You and your team are true professionals.

This was a long distance sale since we live in Texas and the home Craig sold for us was in Alabama, but it all went as smoothly as possible. He usually got back to us in a reasonable time frame with answers to our questions. All in all the sale went through just fine.
Introducing a fresh new look for your Profile.
Click the 'Edit Profile' button below to enter 'Edit Mode' and continue the tour.