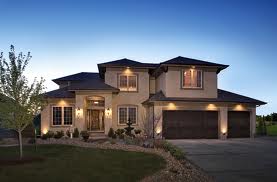 Get to Know Araceli Tapia
Have been a Real Estate Investor for over 10 years, mother of three, married to my best friend for 23 years. Love to help people to sell or buy a new home, love Real Estate, it gives me the freedom that I need cater to the needs of my family.
Skills
Real Estate investor and Landlord for 10+ years. A Short Sale negotiator that has handled more than 100+ Short Sales and Foreclosures in the residential and commercial area. She works in Middlesex and Union County. Her expertise are also in the Rob Robbin auction method for Luxury Homes. She has attended and is Certified in the Ron Legrand Commercial Boot Camp.
Araceli is an Expert in flipping residential properties and is Fluent in Spanish and Portuguese.
Nancy Ruiz
04/07/2014
Araceli is a realtor you can feel comfortable. a person with experience and local knowledge on realestate. She's a person that make sure everything runs smoothly but must of all a very nice person ! My name is mrs. Ruiz and highly recommend Araceli. If you want a good and professional person, Araceli is the realtor for you.
Tracy Jordan
04/03/2014
I have already recommended Araceli to others and without hesitation would do so again. She is was professional, stayed on top of all communications and paperwork and she was overall very quick and achieved very good results. You can see by the scores I provided, she is masterful of the process, immediate in response time, smooth at negotiation and has good local knowledge.
Real Estate Investor
05/19/2013
I'm an investor and have use Araceli in several of my transactions for both buying and selling my properties, she is very professional and gets the job done. I would recommend her to any one that needs and Realtor to buy or sell their property, you won't be dissapointed.