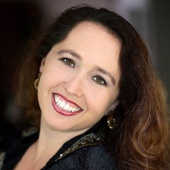 01267479
Real Estate Agent
Christine Donovan
Broker/Attorney 714-319-9751 DRE01267479 - Costa M
Costa Mesa, CA

—

Donovan Blatt Realty
Whether buying or selling a home in coastal Orange County, Newport Beach, Costa Mesa or Huntington Beach, you benefit from my local knowledge, a background in mortgages, real estate & as an attorney.
Get to know Christine Donovan
Who am I? A Realtor, a Lawyer, a Mom . . .
A lawyer, a Realtor and a mom are sitting in a boat on the Pacific Ocean . . . It sounds like the beginning a joke doesn't it?  For me, it's the story of my life.
I'm not sure when I first realized that my whole family was involved in real estate.  Maybe it was when Grandma and I talked about putting down payments on her rental homes. Maybe it was when my mom talked about her grandma being one of the first real estate agents in Long Beach, or maybe it was when I started processing Mom's mortgage loans when I was 11.  Regardless, I knew with the certainty that only a 17 year old is capable of that I did not want to be the fourth generation in real estate in my family.
So, I ran off to Berkeley, picked up a couple of degrees, then my law degree at Pepperdine.  Finally, I was ready to be a big, important attorney!  The only problem is that by the time I graduated from law school, I was pretty sure I didn't want to be one.  Nevertheless, I procured a job as a first year associate and began my law career.
What did I learn?  I learned that I don't want to be part of a big company where people are treated like cogs in a wheel. I wanted something smaller and more personal on which I could have a true effect. I wanted a life where family, friends and clients were interchangeable terms.
How do you make all of this work when you are climbing the ladder and graduating from associate to partner? I didn't really know.  I just knew it wasn't for me.
Fortunately for me, I had friends who knew my family background and began asking for helping buying and selling their homes.  I quickly realized how much fun I was having helping them plan their futures and find their dreams.  My husband, Steve, recommended I get my broker's license, and I did.
But, it hasn't all been butterflies and roses.  Not quite 10 years in to my real estate career, the bottom fell out of the Orange County real estate market.  I learned a lot about myself and my clients in those years, and I helped lots of people that were having financial difficulties and the emotional strain that came with it.
I'm proud to say that not only am I still standing, I now have a vision for my company and for our clients. My team and I work together to help our clients open doors and fulfill dreams just as my family's business has done for generations.
So, here I am decades later right in the middle of real estate where I knew I didn't want to be and finding it hard to imagine doing anything else. 
Maybe it's true what they say, mom knows best.
Our Team
We've found it's hard to "do" real estate effectively as a single agent. So we have a team focus.
What does that mean for our clients?  We work together to help each other and to help you! We each have different skills and knowledge, and we bring it together to be the most effective team we can be.
Andrew McGrath
Andrew brings 10 years of experience as a real estate appraiser to the knowledge he has gained as a real estate broker. This helps us through valuation issues for our clients.
Mary Lou Finney
With over 20 years in mortgage and real estate, Mary Lou helps us make certain that buyers for your home are truly pre-qualified, and that if you are a buyer, you will know your options.
Steve Blatt
As our office manager, Steve has an eye for details and making sure that everybody stays on time and the job gets done when it is supposed to.
What makes us different?
We are interested in building strong, lifelong relationships with our clients, and we base our business on this philosophy.  During your transaction, the most important person to us is you.
What makes us unique is what our clients have said about us over the years: 
"I would have gladly paid Christine twice as much and still considered her fees inexpensive when compared with the quality of her services." 
H. Miller – Sacramento, CA
"It was only after working with a few other agents here in Austin that I realized how spoiled Matt and I had been to have you as our real estate consultant in California.  You went above and beyond."  Jeanette El Sariakoussy – Austin, TX
"Thank you for all your efforts.  You've been more
than amazing with our family and all the details
with the home.  You have truly gone 'above
and beyond,' and we appreciate it." 
Claudette B.  – Huntington Beach, CA
Christine Donovan's Blog Posts
Listings
–

about 1 year ago
Just for Fun
–

about 3 years ago
Just for Fun
–

almost 3 years ago
Local News and Events
–

over 5 years ago
Certifications
I specialize in real estate sales and purchases in coastal Orange County with a focus on Costa Mesa, Newport Beach and Huntington Beach.
With a strong background in mortgages, I am often able to see additional possibilities to help them meet their goals.
In order to make certain that we are helping our clients to achieve their goals, during our initial consultation we will discuss in depth with our clients the needs, desires and goals they wish to accomplish through selling or buying a home.
Introducing a fresh new look for your Profile.
Click the 'Edit Profile' button below to enter 'Edit Mode' and continue the tour.