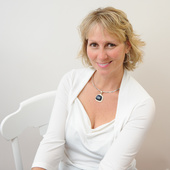 Real Estate Agent
Clair Funk
Clair Funk Broker Associate
Saint Augustine Beach, FL

—

St. Augustine Realty
I moved to the area several years ago from the wintery hinterland of Upstate New York. My cross-cultural, multifaceted portfolio of professional experiences is the perfect fit for you and your needs.
Get to know Clair Funk
I moved to St. Augustine several years ago from the wintery hinterland of Upstate New York. Before that I spent over 20 years in Northern Virginia where I held positions of increasing responsibility in the fields of Health Care, Information Technology, Telecommunications, and Executive Recruitment. The depth of my experience includes roles in marketing and advertising, budget formulation, client services, senior staff coordination, compliance, training administration, project management, and DOD contracting. My cross-cultural, multi-faceted portfolio of professional experiences is the perfect fit for you and your needs. I live in St. Augustine with my husband and when not selling real estate you'll find me on the golf course, or behind my camera lens.
Clair Funk's Blog Posts
Real Estate Industry
–

over 7 years ago
Real Estate Industry
–

over 7 years ago
Real Estate Industry
–

about 7 years ago
Real Estate Industry
–

almost 8 years ago
Certifications
Hello ~ I work with both sellers and buyers. Whether you are a first time home buyer or have bought and sold many homes over the years, I will be the best representative in your corner. It doesn't matter to me if your price point is $100K or $1M+; I treat everyone with equaly care, respect, and with a high level of professionalism. You will feel that you are the only customer I have - that's a promise.
Testimonials for Clair Funk
My husband and I decided to list our home recently and there's no one better then Clair Funk to help us!! We've used Clair in the past and couldn't be happier with her knowledge, experience, and expertise in her field. Clair goes above and beyond, never leaving a stone unturned. Clair's very patient, understanding and works closely with you through every step of the way. She's always available to help, even if its just to calm your nerves! We couldn't believe how nicely our home was presented, the pictures and virtual tour turned out amazing!! Bottom line we wouldn't sell or buy another home without her by our side.
The Agosto's



To prospective real estate buyers or sellers,
Sharon and I are so glad to have asked for Clair's help in finding a good affordable house or condo in a good location as a home for a family member to live in. Over a year ago I responded to an advertisement in the local newspaper on a property that met our requirements, but she determined it had a deal pending on it already. I thanked Clair for her assistance in getting the latest info on this property, but not to spend any time on it as we were not going to be able to spend much money on a purchase.

However, Clair insisted that she wanted to help us. This was her main intent in continuing to send us e-mails showing properties that might interest us. After nearly a year, she helped us find the perfect match for our needs, at a price that we could afford. At that point, she moved very quickly to ensure that we would not lose out on the opportunity. She walked us through and stood by our side through all of the steps in the negotiations, the professional home inspection, the renegotiation processes, and finally the final contract and closing. Through her efforts, she saved us thousands of dollars in our purchase, even though doing so would decrease her portion of the commission. She wouldn't even accept our offer to buy her dinner in thanks for her special help to us and our very special needs.

Clair is a dedicated professional with overriding concerns for her client's needs and not just a monetary motive. We heartily recommend Clair to anyone who has a need for a Realtor who goes above and beyond the call of duty for her clients.


The Squillacote's

11/06/2012

You're in luck! You have found a truly superlative, dedicated, real estate agent and all around, really nice person.

We are former Floridians, now living in New Jersey. We were looking to return to Florida and fell for St. Augustine after our first visit. We then realized that the real estate values in the St. Augustine area were better than anywhere on either coast, and that the town was remarkably different from anywhere else in Florida. Great town, small but sophisticated, friendly, great downtown, all services and manner of stores 15 minutes from the beach, and great beaches! We were introduced to Clair Funk by a friend who does home inspections and who knows the realtors in town. "She's the best", we were told. Our mutual friend was right!

From our first call with Clair, her interview was on target to try to get our needs/wants down. Bright, friendly and very well-informed. Over the next several weeks, she sent us various listings almost daily. E-mails and phone conversations flowed, clarifying our preferences vs. the availabilities until we were ready to visit. That's when Clair's talents really showed. Over 3 days, we reviewed over 40 properties and visited about 20. Clair's in-depth knowledge of St. Augustine and her ability to stay in the game with us brought us to a "dream property" off the beach. OK, good to go so far!

HERE'S THE OTHER REASON YOU NEED CLAIR. Over the next couple of months of brokers and lawyers and agents, Clair helped with personal recommendations of professionals she had worked well with, and she gave us several options to interview for each. All great selections of talented and honest, local professionals. This is impossible-to-find information otherwise. How could one do this from 1500 miles otherwise – reliably and efficiently? Again, Clair stayed with us through the expected ups and downs of the process with calls and e-mails almost every day. She brought this home with negotiations through Super Storm Sandy and snatched victory from the jaws of defeat. She was (is) great. SHE'S THE BEST. We cannot recommend her highly enough.


The Leverett's

10/22/2012

"Clair was an awesome person to work with on buying our first home. Not only was she willing to fight for us when things weren't working with the banks, but she had the patience to walk us through all of the confusing terms and processes associated with buying a house. She told us exactly what we needed to know, when we needed to know it. We felt very fortunate to have her in our corner looking out for our best interests."

The Hutchinson's

04/16/2012

An outstanding real estate agent who really understood our wants, needs, and circumstances…Clair was amazing. Buying our first home was daunting, but Clair walked hand and hand with us from beginning to end. Being military, it was difficult to look for that dream house from afar. However, Clair helped us via long distance emails to locate houses that met our criteria so we could finally settle back home in St. Augustine. We had one week to fly to Florida and search. With Clair's organization and insight to exactly what we wanted and needed, she showed us many houses that were in the running…one of them was our dream house. But what was more daunting than the search, was that we chose a model home and had to build. Clair even made that easy. She went above and beyond to be there for us, attending meetings, inspections, and was even present for the closing. Her knowledge and professionalism was an asset to us as we were new to all areas of building and purchasing a home. We now have our dream home thanks to Clair. She really went above and beyond for our family. We cannot say enough about Clair and highly recommend her to anyone looking for a home in the St. Augustine area.

My husband and I were on a schedule, visiting St. Augustine from out of state and Clair was very accommodating to our needs. From the day we met her in the Watson office she was both friendly and professional. She was very sensitive to our wants, needs and price range. She had great knowledge of the St. Augustine area and its neighborhoods which helped us greatly in deciding on which home we wanted to make an offer. We are still working with her and she has continually been very available to us when we had questions or concerns. I recommend her highly.

"I couldn't have chosen a better real estate professional than Clair Funk. Through a very difficult home sale process, she handled every detail with efficiency and the best of client service. From listing to closing, she provides the ultimate in professional service and expertise."

…"Do they have a Realtor of the year? Let me know I'll vote for you! What I'm trying to say is that I think you're a great agent. I believe I would recommend Clair Funk to relatives and friends. I can't think of any person I trust more than her. Thanks…"
Introducing a fresh new look for your Profile.
Click the 'Edit Profile' button below to enter 'Edit Mode' and continue the tour.