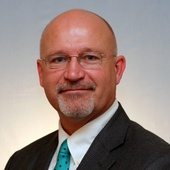 Real Estate Agent
Chuck Marunde
Sequim Real Estate Broker
Sequim, WA

—

Sequim & Port Angeles Real Estate
Broker, Real Estate Attorney for 20 years (Ret.), Buyer's Agent, Author of "Buying and Selling Real Estate in the Rainshadow" and "The New World of Marketing for Real Estate Agents."
Get to know Chuck Marunde
Sequim Real Estate - Port Angeles Real Estate (Search for Your Property Here Now)
Guiding Clients in Buying and Selling Real Estate With Extraordinary Results--Proven!
See Sequim & Port Angeles Real Estate Blog or the #1 Sequim & Port Angeles Real Estate Web Site
Real Estate Negotiations (100's of residential transactions) Commercial real estate transactions (100's as adviser to agents, clients) Drafted 100's of Purchase & Sale Agreements, Amendments, Notes and Deeds of Trust, Real Estate Contracts, Commercial Purchase & Sale Agreements, Residential and Commercial Leases, D/T Foreclosures, R.E. Contract Forfeitures Personally closed (escrowed) 100's of real estate transactions, residential and business Author of real estate newsletter and numerous articles, freelance writer on real estate and business development Adviser to many residential and commercial agents throughout Washington Founder of one of the first content-rich real estate web sites in Washington and the U.S. (won awards) Regular Review of Appraisals, Loan Packages, Title Reports Worked extensively with Surveyors, Appraisers, Loan Officers over three decades Advised, Taught/Trained Real Estate Investors Analysis/Interpretation of Title Defects Purchase of Property as Principal for Undisclosed Agents Purchase of an entire residential City block of many houses for a hospital as Nominee Worked with county and state governments on many aspects of property development, wetlands, easements, condemnation, and private/public water systems and sewer/septic systems Worked with numerous county planning offices and hearing examiners Attended public county/state hearings and represented clients at both Have been an adviser to escrow agents, title officers, and Realtors (including many Brokers) Have been involved in property condemnations, adverse possessions, and easements by prescription (have both resolved cases amicably and litigated others) Have worked with and represented homeowners' associations Have done many public presentations and talks on real estate issues Have personally managed properties and advised residential and commercial landlords Have handled commercial (and residential) evictions Have personally put together complete loan packages on residential transactions Have advised clients on real property tax issues Have been an adviser to real estate developers Have litigated many real property disputes, including specific performance, adverse possession easement by prescription, boundary disputes, Purchase & Sale Agreement disputes, lease disputes, evictions, foreclosures, bankruptcy reliefs from stay, condemnation, partnership disputes, probates involving real estate, warranty of title claims, builder disputes, and liens. Licensed/certified in Washington to teach Realtors for credit on many subjects Internet marketing expert (part owner of an International technology company)
May 1, 1991 to January 1993 - Area Defense Counsel, Nellis Air Force Base, USAFFeb. 1989 to May 1, 1991 - Assistant Staff Judge Advocate, Nellis AFB, USAF. Positions included: Government Prosecutor, Chief of Claims, Chief of Legal Assistance, Chief of Preventive Law.AWARDS/RIBBONS: Training Ribbon, Outstanding Unit Award, Achievement Medal, CommendationMedal, Expert Marksman Ribbon, National Defense Ribbon. Plaque for Outstanding Performance as a Judge Advocate. Quote from Commendation Medal, "His management skills and determination were matched by his precision as a trial advocate."
-
Chuck Marunde's Blog Posts
Real Estate Sales and Marketing
–

almost 8 years ago
Just for Fun
–

about 8 years ago
Home Buying
–

over 8 years ago
Home Buying
–

about 9 years ago
Sequim Real Estate Broker
One of the most experienced, competent, and professional Sequim real estate brokers is Chuck Marunde. Considered a national expert by many brokers around the country, Chuck is someone to seek out and hire if you want to be sure to get the best broker you can hire. Why not? He doesn't cost any more than a broker with a fraction of the experience.
Certifications
What if you had something valuable and someone wanted what you had butyou didn't know each other and you didn't know how to connect?
What if you were a client in the market to buy or sell a home or vacant property, and what if there was a professional close by with 30 years in the real estate business, including 20 years as a real estate attorney and Realtor, but . . . you never met? Wouldn't that be sad?
I have a lifetime of real estate experience to offer you, but how do you and I make a connection? How can you possibly know if I am competent and trustworthy, or whether I can get you the best price or help you find your dream home? That's what my websites are all about. My websites have three primary purposes:
To make a connection with someone like you through the power of the Internet (whereas we might never meet and have the privilege of working together), To give you valuable and useful information absolutely FREE, and To provide a continuing high level of service through valuable and useful information to current and past clients.
There are many ways I do that, but my websites are all about helping you, providing you with useful information, and giving you all you need to make fully informed decisions about your real estate sale or purchase.
Best regards,
Chuck Marunde, J.D.Broker/OwnerSequim & Port Angeles Real Estate
Testimonials for Chuck Marunde
I've had the pleasure of working with Chuck over the past three years in selling my parent's estate. It was a tough time to sell during the housing recession, but Chuck always kept things on the positive side. With his real estate law background, he offers sound, practical advice. He helps you along with the process using discussions and reason, rather than opinions and speculations. If Chuck doesn't know the answers, he will get them for you. In several instances, Chuck took the initiative to meet with county officials to get up-to-date facts about zoning and regulations. I was always impressed with his company's tech savvy communi-cations and internet presence: weekly email updates, blogs, videos, links, Linked-in networking, etc. He is truly pioneering the future of buying & selling real estate. Brian M.

As an out of state buyer unfamiliar with the area, it was important to me not only to have a real estate agent who knew the area well, but also one who knew the value of the properties. I chose Chuck because he is also a real estate lawyer and it is reassuring to have that extra degree working for you. I selected the houses I was interested in on line before taking a two day trip to Sequim to look at them in person. I sent my list to Chuck, who gave me feedback, then organized our tour so we could see 16 properties in a short time. He was very accommodating, driving me all over Sequim, and rescheduling appointments when we fell behind on our time. On day two, I found my home and we drafted an offer on it that evening. By the time I arrived back home on the plane the next evening, my offer had been accepted. Chuck was honest about what it would take to get me into my new home, while having my back the entire transaction. Since I was unable to relocate immediately after closing, he and his assistant Ade, have been taking care of many additional responsibilities for me. He was a pleasure to work with. Chris D.

Bert and Sally

08/15/2012

"During the months of February and March 2012, Chuck showed my wife and I over two dozen homes from Port Angeles to Port Townsend. We found Chuck to be very helpful, friendly and courteous. With Chuck there is no pressure; It is all about finding the best home for the buyer. As a Buyer's Agent, Chuck will give you his honest opinion of a property, including a fair market price. In one instance Chuck wrote up an offer for us which was accepted. Chuck was very helpful arranging for home and well inspections which involved multiple trips to the property. Unfortunately, escrow failed to close when, during the home inspection process, it was determined that a septic system repair was needed which the seller was unwilling/unable to make. We will continue to work with Chuck as there is no better Buyer's Agent on the North Olympic"
Introducing a fresh new look for your Profile.
Click the 'Edit Profile' button below to enter 'Edit Mode' and continue the tour.