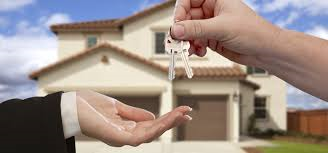 Get to Know Christine Lovett
Southwest Riverside County Real Estate Agent
James B., Temecula, CA
03/01/2016
As a real estate investor I look for something special in the agents I work with. They need to understand that when I purchase a property it is purely for business and profit, not because I become emotionally attached to a built-in off the dining room area. Christine understands what I am looking for in properties that I am flipping and in my buy and holds. If you are looking to buy and sell in Southern California area then I recommend giving her a call.
Karen M., Hemet, CA
11/15/2015
I'm extremely excited to extend a rave reviews about Christine Lovett. She recently assisted me in purchasing my new home. It was a long process but Christine kept me positive throughout the whole process. She always made me feel like I was her top priority, which I absolutely love! She is very knowledgeable and extremely honest in what she does and will accommodate to your needs and literally work 24/7 to help you find the perfect home. If anyone ever needs an excellent and professional real estate agent, I highly recommend Christine Lovett!
Justine M., San Jacinto, CA
08/01/2015
Christine sold my home for me, and it was the best experience EVER ! Selling a home can be so stressful, but Christine t ook the stress off and made this process enjoyable and a breeze . She answered any questions we had, and went above and beyond the expectations we had for a realtor. I can't say enough great things about her, and how professional she was. I will recommend her to any friends and family looking to buy, or sell their home !