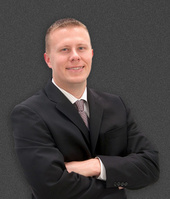 NMLS# 240710
Mortgage and Lending
Chris Bonin
Your Texas Mortgage Expert
Houston, TX

—

Chris Bonin Loan Team
Home Loans Made Easy! Call me today, we are your Texas Home Loan Experts! 281.351.1117 Chris@ChrisBoninLoanTeam.com www.ChrisBoninLoanTeam.com
Get to know Chris Bonin
As a professional Mortgage Consultant and Advisor with over 10+ years of financing experience, and a former Federal Reserve Banker, I am here to offer you a personalized financial strategy for your next home mortgage.

We lend millions of dollars throughout the great state of Texas to families wishing to purchase or refinance their first home, a bigger home, or an investment home. We have 3 locations to best serve you, Austin, San Antonio, and Houston. However the majority of our customers complete their entire transaction online.

As a knowledgeable Mortgage Banker, we have access to every major loan program, first time home buyer program, down payment assistance, and tax credit program available. We are able to help families with great credit scores, or moderate to low scores.

If you need a home, we are here to help, so call us now or apply online at www.ChrisBoninLoanTeam.com .
Specialties We are a full service mortgage banker servicing all of Texas. We provide FHA Loans, VA Loans, Conventional Loans, Jumbo Loans, and many First Time Home Buyer Programs. Our easy lending guidelines, quick closings, and vast amount of loan programs taht we have available have quickly made The Chris Bonin Loan Team one of the most successful lending teams in the great state of Texas! If the loan can be done, we are here to research your loan and get you to closing!
Chris Bonin's Blog Posts
Home Buying
–

over 6 years ago
Lending / Financial
–

over 6 years ago
Lending / Financial
–

over 6 years ago
Lending / Financial
–

over 6 years ago
Certifications
Excellent communication, on time, easy to work with. Smooth sailing and low stress!
Gillian H. Austin, TX-----
The experience was excellent throughout the entire loan process. Any questions I had concerning my home loan, Chris was there to answer them in a timely manner. It was mostly a smooth ride from start to finish and questions were answered in a timely manner. I feel really confident about my home loan and I know I saved a ton of money. Hats off to you! I highly recommend Chris for your home loan needs.
Gill V. Houston, TX
-----
Very professional, awesome, and wonderful. As a first time home buyer, I could not have gotten that house without your effort and help. You are wonderful! We are very impressed with you and would like to work with you again on another home in the future.
Sophie M. Houston, TX-----
We (my husband and I) would like to take this opportunity to say that we are very grateful that we had Chris working with us in the crazy long process of buying our first house, Chris was always there for us, he was very accommodating, he also helped us to understand everything and trying to make things easier. Even when everything was getting out of control and we were running out of time, we almost gave up, but Tommy was there to give us the strength and encouragement to keep going -he did not let us give up and thanks to that, we have been living in our house for about a month now and we are enjoying every minute of it. Thank you Chris, this could not have been possible without you.
Darrin & Angela San Antonio, Tx
-----
Chris was referred to us by our real estate broker. He was extremely helpful in assisting me as I helped my mother navigate what can be a very frustrating and confusing experience. He patiently walked us through all of the many forms to understand and get completed. All in all, he was one of the most professional mortgage professionals I have dealt with. He comes with my highest recommendations!
Gary J. Austin, TX-----
Hi, Chris, You were great. Home buying is such a maze of confusion; it was very comforting for Steve and me to know that you were there to guide us through the process. And we appreciated your prompt and patient replies to all of our myriad questions. Thanks a million.
Steve and Melanie G. Houston, TX-----
Chris, everthing went smooth. My wife was all smiles afterwards and when mama's happy...everybody's happy! You're a rare breed these days young man. Thanks for your patience and knowledge of the mortgage business. If I can be of any help to you, other than just by 'word' of mouth, let me know.Wense S.
San Antonio, TX
-----During a very stressful and extremely busy time in our lives, my husband and I decided to sell our home in Austin, Texas and purchase a new home. That's when our real estate agent introduced us to Chris Bonin. Chris was extremely easy to work with and had a great personality! (He still does). He quickly got to work and found the right mortgage for our situation. Having one full time income and three young children, we needed a mortgage that would best suit us and was financially feasible. Chris listened to our concerns, educated us in the types of mortgage loans that were available, and helped us find a loan that was just right for our situation. He was personable yet very professional. I highly recommend him to anyone who is seeking the right mortgage loan for their situation.Kristin F.
Round Rock, TX
-----Chris Is The Man. He just finished getting me my second loan. This loan was very smooth and went like clockwork. The previous one was much more difficult since it was a foreclosure and the seller's bank was giving us issues. Chris was the only man on the team that worked hard from start to finish. He not only did his job, but he did every one else's job too. You choose well if you choose Chris.Doc G.
Houston, TX
-----Chris,I just have to say that you really helped us out tremendously when we was looking to buy our first home. You offered and delivered on our rate without any surprises, and you really earned our respect as a mortgage professional. We look forward to doing business with you again in the future. You're our mortgage guy!Joseph & Gladys R.
Austin, TX
-----Hey Chris,Thank you for taking care of us on our home again. Since my wife handled everything last time, I didn't have any clue whatsoever on how to get started in buying a bigger house for our newest addition, Angela. From the get-go, you did everything in your power to help me sell my present home by referring me to a realtor that sold my old house in about 2 weeks, and had all my financing lined up to close on the same day. You really know how to treat your clients, and for that, you have earned my business.Benjamin, Caitlynn, and Angela W. :)
The Woodlands, TX
-----My friend, Stephen, had told me about you after you refinanced his home. He continued to tell me how you helped him consolidate all his debt and saved him a ton of money, so I figured I would see what you could do for me as well. That day I called you, I have to admit, I was a little skeptical since you were actually the 8th person I had talked to about this, and didn't really have high expectations since the rest couldn't help me. Well, you proved me wrong about 2 weeks later! From being knee-deep in debt, I'm now saving a little over $1,180 a month, and the way things are going, I'll be out of debt in about 2 1/2 years! THANK YOU, THANK YOU, THANK YOU!Jennifer H.
Spring, TX
-----
I really can't compliment you any further, Chris. Our 3rd house with you, and you have exceeded our expectations yet again! By the way, nice suit at closing...you looked sharp!Richard B.
San Antonio, TX
-----
As a real estate investor for over 18 years, I have worked with so many people on the financing side of the business. A lot of them promise you this and that, but when it comes time to cash in on their words, the check's blank. Chris, you have been by my side now for close to 2 years and have offered me straight and honest advice on which loan programs to take to compliment my cash flow, and I take your professional opinion at heart. It's an honor to be associated with someone such as yourself.Timothy V.
Real Estate Investor
San Antonio, TX
-----
Mr. Bonin,I understand the meaning behind building relationships, especially in the real estate business. Honestly, I think that you are the one of the few select this industry has when it comes to understanding people and delivering on your words, and there should be more loan professionals such as yourself. Your straight-forward advice and up-front honesty is exactly what I expect when dealing with real estate professionals, and I believe that it's going to take you a long way! P.S. Great job again! The Giordanos' were ecstatic this morning at the closing!'George P.
Realtor
San Antonio, Tx
Introducing a fresh new look for your Profile.
Click the 'Edit Profile' button below to enter 'Edit Mode' and continue the tour.