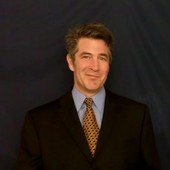 Education & Training
Brian Gibbons
Creative Financing Coach All 50 States
Los Angeles, CA

—

REISkills.com
We coach people that want to: * Learn Lease Options, Sub2 - Land Trusts * Learn how to get 30% or more from 3-4 Bedroom modest homes (not expensive homes) * Learn how to get Private Money for Deals
Get to know Brian Gibbons
Hi!
We aim to be a resource to Real Estate Investors!
On the Buying - Controlling Side 
Learn how to Buy or Control: Lease Options and Lease Purchase Sub2 and Land Trusts Agreement For Deed
On the Selling - Selling on Terms Side
Sell Fast in Buyer's Market Sell on Terms
On the Private Money Side
Get Private Money for Deals Learn Joint Venture Partner Financing Learn Self-Directed IRAs to buy real estate
I care about your success as a REI (Real Estate Investor).
Please contact me at Team@REISkills.com to assist you in any way.
All the best to you,
Brian Gibbons
Brian Gibbons's Blog Posts
Creative Financing - Is it legal?
I go through creative financing strategies, to buy or to sell.
Certifications
I specialize in helping people win at Real Estate Investing.
See www.REISkills.com.
Testimonials for Brian Gibbons
My name is John Jackson, and I would like to talk about: * my success in creative real estate, * how I got started, and * how Brian Gibbons was directly involved with me realizing the financial freedom I enjoy today.
Some background. I had quit my job to be a stay at home dad with my little girl. I taught myself to daytrade in stocks (shares) over a one year period. Trying to change diapers (nappies) and learn to daytrade at the same time was not very easy! By the time I had honed my skills, my account had run low due to the fact that I had to live and pay my bills from my trading account. I then became a father again, and needed more income. I had always known that there was money in real estate, and had an interest in learning how best to tap that potential. I gathered as much information as I could, and was looking at buying properties to flip (buy and sell quickly). The problem was the risk to reward ratio. I learned quite a bit from daytrading, and one of the most important things, was risk to reward. You don't want to make a trade where you are risking $3 to make $1. You will lose quickly if you do that! I liked the reward of flipping, but for a beginner with little capital, the risk was way too high. It was the equivilant of taking someone with little stock market experience and having them trade commodities (huge risk!) This is where Brian stepped in. I met him through an internet site where he was discussing "controlling properties, not owning them." He called it "Cooperative Assignment." I was able to obtain a tremendous amount of informatioin and knowledge from Brian on lease purchasing or "rent to own consulting." I studied everything I received from Brian and I realized the risk to reward ratio for lease purchasing was incredible! Almost no risk, and a nice reward. This was what I was looking for. I began invisioning a complete picture of how best to utilize lease purchasing to build a company and comfortable income. I spent many long weeks and even months putting together a website, company, and game plan (see www.leasingtobuy.com) I am now the President and founder of Leasing To Buy, LLC. It is probably the largest residential lease purchasing company in North Texas, USA. We help people: * sell there homes for top dollar, at no cost to them, and * we help people who don't think they can qualify for a mortgage, get into the house of their dreams. It is a wonderful business to be in. We have only been actively in business for about 5 months, (Sept 2003) but have already completed several lease purchase deals.
Below are some actual deals and numbers.
* Western Meadows Dr. Owner was asking $149,000 We got them $159,000 We found a tenant/buyer in 8 days We received an assignment fee of $3,500
* Stetson Dr. Owner was asking $150,000 We got them $159,000 We found a tenant/buyer in 23 days We received an assignment fee of $3000
* Whetstone Rd. Owner was asking $169,000 We got them $180,000 We found a buyer in 14 days. We received an assignment fee of $4,500
* Blende St. Owner was asking $74,000 We got them $83,000 We found a tenant/buyer in 8 hours. We received and assignment fee of $2000
Although it is nice to have the income to pay off debt and bills, it is even more gratifying to realize how much we are helping people. They are so grateful for us and our services. It is more rewarding than the money. It's hard to believe how far this has gone since I originally spoke with Brian. * He was instrumental in the foundation and education of what we are doing. * I finally have a business that is not only successful and helping people, but I can literally pack up and move, and start the same business anywhere I want to. *
Again, thanks to Brian at www.REISkills.com I have dignified income, knowledge of the best real estate investing technique (Cooperative Assigment), and automatic marketing with referrals. * Most importantly, a win-win-win business: * Owner wins, Tenant-Buyer wins, and I make $100 – $250 a hour to do it for them! Sign up with Brian. He's a good coach, and will motivate you for success!
Sincerely,
John Jackson
- See more at: http://reiskills.com/testimonials/#sthash.uScfv4Au.dpuf
Introducing a fresh new look for your Profile.
Click the 'Edit Profile' button below to enter 'Edit Mode' and continue the tour.