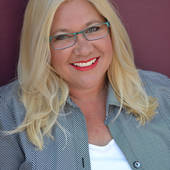 47208
Real Estate Agent
Barb Christensen
Associate Broker WA & ID
Spokane, WA

—

Coldwell Banker Tomlinson

Coldwell Banker Real Estate LLC
Spokane WA/ North ID Real Estate Broker With Driven Goal to help even more people achieve their Real Estate goals! Local service with Global Perspective! There are no limits!
Get to know Barb Christensen
The Barb Christensen Difference!  
Barb wants you to reach your goals in buying and or selling Real Estate! Only then can she reach hers.
Barb has been sucessfully Licensed without interruption in both Washington and Idaho since 2002 with the same company largely because CUSTOMER SERVICE comes first in her mind... if she can't help you she'll let you know,and try to send you where you need to go. If she can... both you and she are winners!
Just call and ask for references if you still aren't sure if what we say is true. Well be happy to put you in touch with Barb customers!  509 979-2194
If your time is valuable...
You've found the right Realtor. So 
only read on if you have some time otherwise just Call or text me
509 979-2194      I can Help!
Details of The Barb Christensen difference:  
Barb Christensen Sales Statistics 
51 Total Properties were Listed by Barb Christensen  and Sold   95%
Only 3 did not sell at all!
Homes/Homes on Acreage Represent          66% 
Land represents 34% 
Those homes Listed by Barb Christensen averaged 61 Days on the Market!
The Average Sale price compared to List price on those Homes is          
97% 
Barb's Smart Move Homes Average Sold price compared to List price 
99%!
Barb's Smart Move Homes Average market time is 38 days!
100% Sold!
What else is Different?
Barb Christensen is a Coldwell Banker Previews Int. Specialist in WA and ID
Helps negotiate sales in the top 10% of the market in recent years
have seen changes in the economy that has particularlly effected "high end" but survived and is helping more people everyday!
properties and customer's looking to buy and sell Real Estate in WA and ID 
Barb has extensive experience helping the affluent client and will take an honest discreet approch to serving their needs.
Barb frequently helps the new Buyer as well as the Downsizing client!
What else?
Barb Christensen sells LAND!
Coming from 30 years of dealing with Farms/Ranches in both business and lifestyle!
Barb has sold land parcels ranging from $35,000 - $7,500,000! Resorts, Development Land and Spot Lots.
Why is that Different?
Few people realize that only a small percentage of Real Estate Professionals will help Customers with land, and of those, few advertise that they understand it!
Why is that?
Often it goes back to training when initially becoming a Realtor. Unless specifically pursued by a Realtor, most of the focus is on Bedrooms Baths and Square Feet! Secondly Land typically must be marketed longer and often doesn't generate as many face to face meetings for Realtors. Lastly undeveloped land is often away from main arterial roadways, sometimes on gravel roads and generally more difficult to show than turning a key to a front door!
Those Parcels Listed by Barb Christensen averaged 119 Days on Market.
The Average Sale Price compared to List price on that Land is 98%   
Ok, what else?
Barb does not exclusively "List" property, nor is she exclusively a "Buyer's Agent".
Focus on a good balance between helping both kinds of Customers is Barb's Strength. Remember there were 51 Properties "Listed" by Barb
In Addition there are 53 Total Properties"Sold" by Barb representing the Buyer!        
18% of homes Barb "Sold" is over $400,000
          7% of homes Barb "Sold" is over $600,000
        3% of homes Barb "Sold" is over $900,000.
 5% of homes Barb "Sold" are over $1,000,000.
Anything Else?
Yes and perhaps the most important to you. Barb is a savvy negotiator which helps everyone, as proven when the chips are down, and people's Lifestyle, and Money are at stake! This is why, different than many Real Estate Professionals, Barb has acted with client request, as a dual agent, 34% of the time, and has never not brought a deal together when representing both parties!
34% of homes Barb has both Listed and Sold Representing Both Parties Successfully!
Of the Properties Barb sold ranging from $1,000,000 to $7,500,000. Barb Represented both the Buyer and Seller Successfully in each of those transactions as well as in other price ranges 34% of the time!
What do all those statistics mean to me?
These statistics are important to you because, it shows you that if you are interested in Selling your Real Estate you know that Barb Christensen is willing to show your property herself, proactively contact potential buyers for it, and has successfully negotiated 100% of those sales
95% with Barb Christensen as the Listing agent only at 97% and 98% of List Price.
These statistics are important to you if you are planning to purchase Real Estate as you now that Barb is willing to show you not only her own Listings but also any Real Estate that fits your desires Listed by ANY other Real Estate Brokerage in the Market. She does this on average 66% of the time!
Barb Christensen listings www.barbchristensen.com
They are averaging 194 Days On Market with an Average List price of $623,960
25% of Barb's Listings are closed or under contract. Compared to the MLS where only 16% CLOSED OR ARE UNDER CONTRACT in our challenging Real Estate Market!
The current MLS Statistics show that Average Sale Price to List Price is 94%
Compared with Barb Christensen's statistics of 97% and 99%
This is the Barb Christensen Difference! Barb thinks differently, works differently, and has happy customers, even more challenging Real Estate environments!
The Barb Christensen Difference! 
Gets you where you want to go on time!
Puts you in the Highest Negotiating Position Possible!
It has your Transaction go as Smooth as possible!
Barb Christensen   
When your time is valuable...
You've found the right Realtor!
Realtor Referrals are also welcome!
Coldwell Banker Tomlinson 
in  Washington    
and
in Idaho
www.barbchristensen.com 
Phone: 509 979-2194 
If you trust that email will get 
You there... barbc.cbt@gmail.com
If your time is valuable...
You've found the right Realtor.
Barb Christensen's Blog Posts
ActiveRain Community
–

about 11 years ago
ActiveRain Community
–

over 11 years ago
Certifications
Barb Christensen tends to derive most of her business from referrals received from clients and friends and other Realtors in within Global Networks she is associated with. Sotheby's Int., Coldwell Banker Previews Int.  As well as this global reach Barb his a home town expert in Spokane's surrounding area, and Coeur D' Alene and it's surrounding area.
Barb enjoys being able to be of service to these folks, which intern spreads out the price range properties, of as well as type of Real Estate Barb sells for them.
Setting that valuable portion of Barb's business aside Barb Christensen tends to work with new Customers that are attracted to the
Residential Acreage /Distinctive Homes/ Luxury Properties and Land Parcels that Barb is actively marketing. 
Barb receives referrals often from other Real Estate professionals as well, usually referring Land and Residential Acreage that they are not comfortable tackling, whether that is because they don't understand acreage or even sometimes because they don't want to get their car dirty! No offense but that's what they say to her.
Barb's current Average List Price is $623,000
A Commercial tract of land Listed for $3.5 Million not included in the Average and
Several 10 and 20 Acre Parcels ranging from $115,000-$185,000.
Homes  and  Acerage ranging from $120,000 -$2,000,000.
Barb cares about people 1st, the property 2nd, helping people get to where they want to go on time is the mission and for that Barb earns her  commission dollar!
It is this quality that has customers saying they are thrilled that they have hired Barb Christensen. It is also no surprise that Barb is blessed with a respectable income and an abundant life!
Barb Christensen When your time is valuable...
You've found the right Realtor!
Phone: 509 979-2194 Email: barbc.cbt@gmail.com
Introducing a fresh new look for your Profile.
Click the 'Edit Profile' button below to enter 'Edit Mode' and continue the tour.