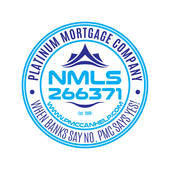 NMLS 115474
Mortgage and Lending
Anna N. Ryan
President
Roseville, CA

—

Platinum Mortgage Company & Platinum Realty
915 HIGHLAND POINTE DR., STE. 250
ROSEVILLE , CA 95678
---
Do you have a loan scenario? Email anna@pmccanhelp.com or check out our website www.pmccanhelp.com and view our loan program guidelines.
Get to know Anna N. Ryan
We are in business to help people obtain the American Dream and also to help our clients make a sound financial decision regarding their mortgage and investment needs. One of our largest investments we make in our lifetime is buying a home, which also will become one of our future assets. Most people don't know where to begin. We partner with our clients to help them develop a plan and to know what steps are needed to get prepared to complete the transaction. It is our responsibility to educate the clients about the documents they will be signing upfront and at closing and also to go over the terms of the loans to ensure they have no unanswered questions.  
Anna N. Ryan's Blog Posts
Mortgage / Finance
–

over 9 years ago
Mortgage / Finance
–

over 9 years ago
ActiveRain Community
–

over 9 years ago
ActiveRain Community
–

over 9 years ago
PMC Can Help!
Home - Business - Commercial Financing
Certifications
Specialties Specialties: We have over 40 wholesale lenders we have partnered with to obtain the best rate for our clients and specialize in over 50 loan programs. We can even help first time homebuyers with 500+ FICO and specialize in helping clients with credit repair prior to obtaining a loan for the best rate available to save them thousands of hard earned dollars.
Awards
30 Years of Service to Our Communities
Skills
Mortgage & Real Estate Brokerage Services
Testimonials for Anna N. Ryan
Several Customers

12/31/0013

My wife and I wanted to let you know that our home refinance closed on Tuesday, May 24th. Yesterday we received papers from the title company stating we are officially closed. My wife and I wanted to thank each of you for all your hard work, excellent communication and caring all of you showed to us during this process. We appreciated all of your efforts to get us the best deal possible and we are pleased that we we're able to achieve this refinance. This refinance will save us a ton of money over the life of the loan, free up potential cash flow, and give us the peace of mind that we are on the right track. A BIG stress reliever! Thank you again for all your hard work we really appreciate it." Mr. Albright

"Thank you. I am glad and it was a blessing that Demi found you that night when I got the bad news from the other lender. I know you work up to 10pm and I understand your workload so we are grateful for the wonderful job that you did for us. Achieving our Dream to be in OC. Now I saw your faces. Your assistance has been invaluable to us during this process. Again, THANK YOU Soooooo MUCH!!!" Mr & Mrs. Bathan

"Thank you!!! I cannot express my feelings of gratitude to you guys, I noticed your early mornings and I appreciate you guys moving and working on my behalf!!!" Ms. Duncan

"Just a note to say thank you for helping us save our home and standing by our side through this process! You are truly very amazing and wonderful to work with.
Please let us know if you come across a more long term option that we can qualify for in the near future. Thank you again so much for everything!" Peter

"Thank you so much for help. You have been wonderful to work with. I know this wouldn't of happen if not for you. Thank you very much for your consideration and helpful deeds. Thank you." Sy

"Oh wow! I can't believe it!!! We finally did it! Im leaping for joy. Thank you a million times over! I thank God for having you working on my paperwork! And you always answered my million and one questions with the most patience, lol. Bless you. They are lucky to have you on the team. I know I've said this a couple times but I really mean it – you're the best! I will have to tell…Kris thanks to for extending but that woman had me on edge for days!!!! But I learned from you to just be courteous and professional at all times.I don't think I'll be able to sleep tonight but…that's okay! :0) Sincerely,"
Kimberly

"Hello, This is to give thanks to all involved with making this happen. First I thank my God for using my agent Jose, you and your staff, and me to make this happen. Nothing is impossible for him. Jose did some tremendous things as a friend and as a broker. When we first came to him he helped me clean up my credit so that we could secure the loan. He did this with no cost to me. Each time something would come up from the borrowers side he would keep me informed as to the "bad" news instantly. On a few occasions I told him I was seriously ready to throw in the towel but he would remind my wife and I that he had promised us in the beginning he would get this house for us. After all his hard work he even gave up his broker's fee to help pay for a lien at the last. In the end he got very little but he kept his word. God bless him. As for your staff, you all are also unbelievably awesome. I would send you e-mails or responses to yours late in the evening and I'd get your e-mail back either before going to bed or else I'd read it in the a.m. at 4:00 when I get up the next day. Your dedication to your work is as great as Jose's. I pray that you all have time for family and rest for I'd not ever been associated with a group with so much to give in helping a client. There were times when I also thought you all would give up the cause as things were not moving along but you didn't. God bless you and your staff. I believe that sometimes obstacles occur as a test of faith. This house was a test of faith for all of us. Jose even admitted that he never had so many issues with the sale of a home before. I admit I was ready to call it quits and even lose what monies I would not get back. With the support of all of you and especially my wife I was able to keep the faith and see this thru. Sometimes we come in contact with people that are actually angels in disguise. You all are my angels." Jesse
Introducing a fresh new look for your Profile.
Click the 'Edit Profile' button below to enter 'Edit Mode' and continue the tour.