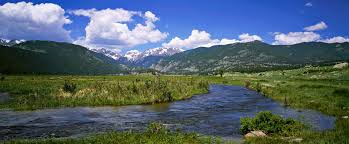 Get to Know Amy Lee Hoffmann
Amy Lee Hoffmann is a dedicated full-time Realtor who has built a strong foundation of clients through a steady flow of loyal customers, repeat business and numerous referrals.  She is a true advocate for her clients and is well-known for tenaciously protecting her buyer's and seller's interests throughout the entire purchasing process.  She has also earned an excellent reputation as a skilled negotiator and problem solver.   Check out her reviews on Zillow. She has sold over 14 million dollars in real estate in the last 5 years by successfully guiding her clients through the complex process of today's real estate transactions.
Before deciding to follow in her mother's footsteps in real estate (her mother successfully sold real estate in the '80s), Amy Lee worked with a leading Fortune 500 company for over 10 years as a consultant for an international logistics company.  Soon after, she began working with a local custom home builder who taught her the mechanics of home construction, site evaluation and development planning. 
Amy Lee earned an A.A. in Liberal Arts from Saint Petersburg Junior College.  She is also a graduate of Florida Atlantic University where she received a B.A. in Marketing/Communications.  She has made a deep commitment to her real estate education by graduating from the best real estate school in Colorado and acquiring multiple designations.            
Amy Lee is a firm believer in giving back and is particularly passionate about children, animals and our veterans.  After every closing, she donates a portion of her commission to charity.  Go to her website to see charities.  www.coloradohousesales.com
A Colorado resident since 1996, Amy Lee enjoys everything Colorado has to offer.  When she isn't selling real estate, she enjoys spending time with her husband (the local custom home builder mentioned earlier) and their 12 year old son. 
Fred and Karine Benson
03/15/2016
We sold and purchased property with Amy Lee's assistance. She is very attentive, helpful, thorough, and was great resource every step of the way. Many years of experience definitely show her knowledge of market, areas, pricing, etc. I would recommend her services to anyone who is looking for guidance on both sides of real estate- selling or buying.
Jon and Lori Evans
01/11/2016
We are so happy with the home selling experience you provided. With it being our first time selling a house plus the fact that we were doing it from out of state, you alleviated a lot of the stress that home selling can create. Your level of communication was perfect. We were kept in the loop throughout the process and every step of the way. Thanks to your expertise in the Colorado housing market, you even recommended a higher listing price than we had initially planned and it paid off, literally! We couldn't be happier with our experience. We would recommend you to anyone and everyone.
Jill Stanley
11/15/2015
When I finally decided that it was time to sell my home, size down and purchase a smaller home I was excited to get the process started. Amy Hoffman happened to be the Realtor that came to show me the first property I found an interest in. I was immediately impressed with her friendly personality, her sincere interest in knowing what I was looking for and her knowledge of the market. I never ended up purchasing that home but took with me her business card, I somehow knew that I would be calling her again someday…..she impressed me that much. It was a year later when I called Amy to say that I was ready to start the process. I was not prepared for how much things had changed since the last time I sold and bought a home. The strategy, the preparation and the incredibly fast pace of the market was startling to me but Amy was ready for it. Always in control and one step ahead of what would happen next, she led the way. She knew exactly what to do and when. My home sold in one weekend which was great news but now I needed to find a new place to live and I needed to do that quickly. To say that caused me concern was an understatement! At that point, I was pleased to find out at that Amy has a special gift of knowing what you are looking for in a property and also has the insight to see the things in a property that you may not. She found my perfect next home, sold my current home and made all of that happen in one weekend. This scenario may not be typical but I can tell you that whether you are buying or selling, if you are lucky enough to have Amy in your corner you will not be disappointed and the experience will be something you will want to remember!
Jim Moncreif
10/12/2015
I met Amy going door to door in my neighborhood for listings, but was not interested in selling at that time. Impressed very much with her, about a year later I did call and list with her. We sold that house very quickly at over top price per sq ft in that area. Again I called her about selling another house last fall. That house again sold the first weekend listed for above top dollar. Consistently though both sales Amy went above and beyond in Sales, Communication, Marketing, Data collection and just anything necessary to sell the houses...not matter what that was. She is cheerful, highly aggressive, confident and most importantly wants you to sell quickly, for the highest dollar available. If she doesn't know the answer, she will not stop until she gets it for you. Well...she is sort of like dealing with a family member and you know what that means in selling your house don't you?? She is the best....period!!!!
Don and Ginger Coney
08/10/2015
"Amy Lee Hoffman was by far the best Realtor I have had the pleasure of working with. She has a professional work ethic plus being in your corner when the going gets rough. She takes the time to explain situations to you, doesn"t get frustrated when you are not computer savy and is actually interested in you personally. I would recommend her to anyone that is looking to find an honest real estate agent."
Jane Eaton
06/23/2015
After renting for almost three years, I decided I was ready to purchase my own home again. Since the Denver real estate market is one of the hottest in the country, I knew I needed a savvy, experienced realtor, so I called Amy Lee Hoffmann. She immediately made my house hunt her top priority. She listened to what I wanted and went to work. When we found a property I wanted to make an offer on, Amy Lee's expertise really make the difference. She knew how to write a winning offer, evidenced by the fact that I won the second offer we made. Amy Lee is very thorough and organized. She walked me through the whole home-buying process from prequalifying for a mortgage to closing on my new home. I highly recommend Amy Lee Hoffmann.
Tam Ford
10/04/2014
"Amy Lee Hoffman was my realtor for the sale of my home this past December. It had been a number of years since I had sold any property and quite a bit had changed in the real estate market. Amy led me through the entire process and was available any time I needed her. My property sold in record time and as a matter of fact, it sold for more than the asking price! Amy was able to guide me through the process to decipher what the best offer would be for me. If you are in the market to buy or sell property I would highly recommend Amy Lee Hoffman."
Bob and Diana Bates
02/01/2014
Dear Amy Lee (Realtor Extraordinaire): Bob and I want to thank you for all your efforts on our behalf with respect to the successful sale of our home at 2598 Big Bear Drive. You had excellent photos and brochures made, and were always available to answer questions and take care of the details that came up. Among other tasks, you went out of your way to have staging done and painting recommendations made, and even did a lot of staging yourself. We appreciate your energy, patience, cheerfulness and professional approach to marketing our home. Thank you very much.
Phil and Jen Mead
11/30/2013
"We have bought and sold several houses over the years and Amy Lee is the first realtor we felt truly earned every cent of her commission. Her rates are very competitive and I've never seen someone work as hard as she did to get us the best price we could for our house and adjacent lot. She paid attention to details, was a "straight shooter," and had great ideas for fixing things up in preparation of getting it on the market. She backed up those recommendations for repairs by finding people in the business that could do them for a very good price. In the end, the house looked like a model home! The house sold quickly at a price exceeding our expectations. Leading up to closing, she located people to help work off the home inspection punch list and made sure everything got done in time for closing. She really took a lot of the stress of selling the house off our shoulders. We simply cannot recommend her strongly enough! She is our go-to realtor"
Jerry and Carole Palmer
12/28/2012
"It is with pleasure that we commend Amy Lee Hoffmann as "realtor extraordinaire". Living five hours away from our chosen new location, we could have found the purchasing process difficult, but it was made seamless by Amy Lee's professionalism, attention to detail, and her upbeat personality. She was always thorough and returned calls promptly. "When we were unable to be present for the "walk-through" prior to closing, she made arrangements with the owner to videotape it. This has been a most valuable resource. We highly recommend Amy Lee Hoffmann to be your supremely knowledgeable realtor, one who will exceed your expectations."