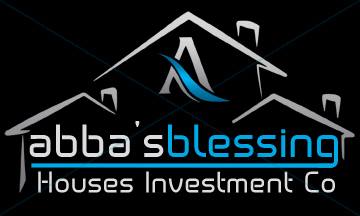 Get to Know ABBA'S BLESSING HOUSES INVESTMENT CO
we are a local real estate investment with a spirit of teamwork and caring. For several years our team has been helping homeowners navigate circumstancess by providing REAL solutions
more than real estate, our vision and passion puts us in the people business. Our mission is to help our local communities, one family at a time, through real estate solution and education.
we help in Perforeclosure AND offer wholesale investment properties ( Bulk NPN + Non-performing notes+ commercial and residential properties)
Amy -Delray,Florida
12/24/2013
Dear Jorge, "We are all moved in and very happy with the unit you sold us. You provided a very professional, patient, and accommodating service. Thanks a lot!"
Jen Miami,Florida
12/12/2013
To Whom it may concern, "ABBA'S Blessing Houses Invesment Co's services were exemplary. Jorge went beyond the expectations of a cash buyer…very courteous and personable. He is caring and easy to work with." Sincerely, - Jen
D.S., Pompano, Florida
12/08/2013
Dear Jorge, "We truly appreciate all the hard work you put in to helping us locate, research and purchase our property. The exceptional personal service provided by you and your team certainly should be commended. You can definitely count on our recommendations for your services to our friends…"
John West Palm Beach, Florida
12/01/2013
Hello Jorge, "…Took a tour on your website, you do a very professional job of presenting the place and, as I've committed to you, whenever I decide to sell my unit…it's yours. Save this e-mail and let the record show my unequivocal commitment! Thanks."
Tina - West Palm Beach, FL
11/28/2013
To whom it may concern, "ABBA's Blessing Houses investment Co bought my house in 920 Ortega Rd, West palm Beach,FL . This company services were exemplary. They went beyond expectations, even helping with some repairs on the house, and seeing that everything was well taken care of. Abhic was always kind, courteous, and personable."
T. J., Miami, Florida
01/21/2013
To ABBA's Blessing Houses Investment Company, "I have purchased homes on five occasions now. ABHIC is by far the best real estate company with whom I've ever worked. When it comes time to recommend a FLORIDA'S DIRECT SOURCE, we recommend ABBBA's Blessing houses Investment Co. ( ABHIC)." Best Regards, T.J.
format_quote
FLORIDA'S # 1 DIRECT SOURCE FOR BUYING & WHOLESALING PROPERTIES