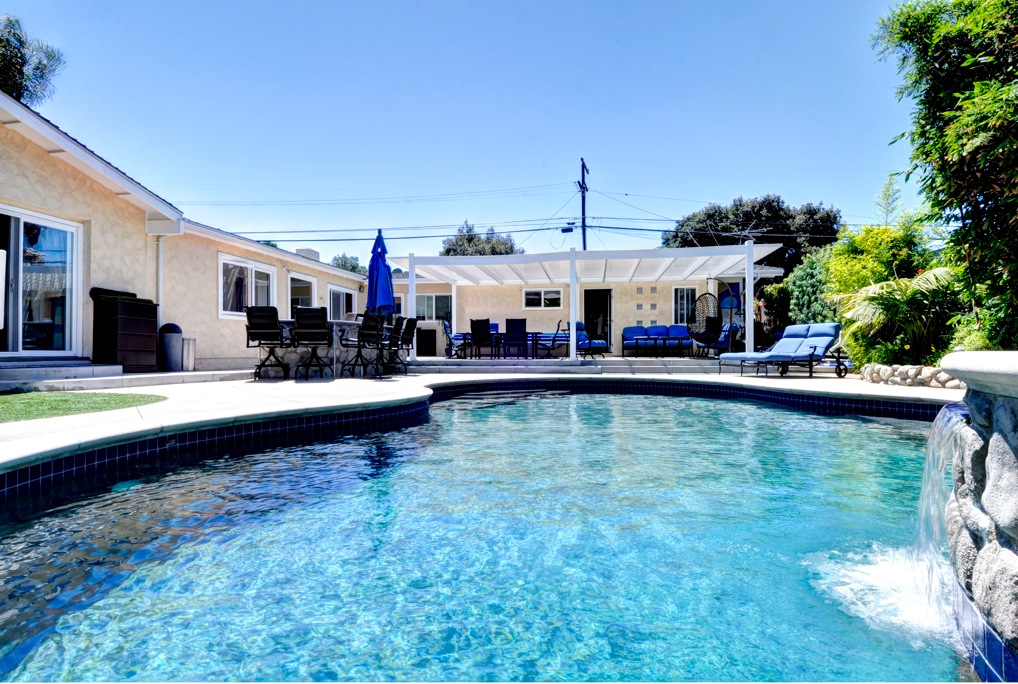 Get to Know Abby Waddell
I pride myself on treating every transaction as if it were my own. My clients are clients for life and I pride myself on being patient with Buyers so they find the right house that really meets their needs. I make sure that my clients get the excellent service that exceeds their expections. I communicate often with my buyers and sellers during a transaction an make sure all of their questions are answered promptly.
Top Ten reasons to Use Me
What is a great agent all about?
Certifications
I am a Seniors Real Estate Specialist so a large number of my clients are older adults and their families. I also work with first time home buyers and any client that needs a little extra help and patience with buying or selling. I will do whatever it takes to meet my client's needs.
Debra Lauzon
01/19/2015
Abby helped us buy our new home in a different city than where we sold our old home. She did a lot of research of the areas, showed us probably 100 homes in 3 cities, spent weekends, evenings driving us to see places. She was always positive, had amazing ideas of how a home could be changed to fit our needs, lots of ideas on how to fix/remodel inexpensively to make an older home look new and fresh. We had a lot of anxiety and made offers that were not accepted, causing panic and fear and disappointment, and Abby never let us be negative, she would find the positive in the situation and in the end, we got the most fantastic, newly totally remodeled home with everything we wanted for an awesome price. Abby's dedication and understanding of your needs is beyond understanding and comparison. No one should buy a home without her!!!!
Jeff LeVee
01/02/2015
I just sold my town home in Manhattan Beach and bought a new home in Hermosa Beach. Abby handled both transactions. I can honestly say that I have never used -- or observed -- a broker who is more thorough, diligent, creative, and calm. Abby handled everything -- all the glitches, the problems, the details, the paperwork, and the repairs -- as a consummate professional. I would work with her again in a heartbeat and would recommend her enthusiastically.
Susan Heisler
01/01/2015
I can honestly say that if it wasn't for Abby, my Mom's house would never have gotten sold. We had every impediment under the sun: dry rot, old carpeting, peeling paint and family dynamic issues. My work takes me out of state and out of the country often. We needed to sell my Mom's house quickly so we could afford an assisted living community for her. Abby managed the whole process beautifully. She was extremely attentive to the two seniors involved with the sale. She managed the workers, got the property sold for the price we requested and handled all the closing paperwork with professional efficiency. Even though my Mom did not want to sell, she loved and trusted Abby to take care of her and get her the most money possible. I will use Abby for all of my real estate deals moving forward. I cannot say enough great things about her. She has the knowledge, integrity, compassion and work ethic that can accomplish any reasonable goal. Anyone would be lucky to have Abby as their Realtor.
Cathy White
01/02/2014
Like most people, I have several friends and acquaintances with a real estate license, so I thought long and hard about who to choose when I decided to sell the house I'd lived in for the last 15 years. I'm very thankful I chose Abby. I was coordinating a buy and a sell, and neither transaction was simple. Abby had the expertise, market awareness, dedication and calm temperament I needed to get through it. I never felt like I was on my own. Abby was there for me at all times, and trust me, I needed it! She is incredibly smart and has the contacts to get what you need done - plumbers, electricians, handymen, painters, decorators, etc. I cannot recommend her highly enough, nor thank her enough for all of her help with my real estate needs.
Bill Spinelli and Bob Graziano
10/10/2013
After the death of a parent, our family decided in May that we would put the family home of 60 years on the market. As co-trustees, we called Abby Waddell to help us. A mutual friend recommended Abby because of her reputation for working with families in similar situations. Before we met with Abby, we were fairly sure the family home was a "tear down". After meeting with Abby, she told us the house was "tired" but had great "bones". She suggested that it be freshened up to give it a contemporary feel that would appeal to today's buyers. Her recommendations for what needed to be done "hit the nail on the head". Once we signed the contract, Abby took charge. We had six weeks to put the house on the market by mid-July. She recommended paint colors, lighting fixtures, new cabinet hardware, landscaping, window covering removal, etc. She had a list of competent trade people she recommended we use for the project. Before the process could start, the family had to go through 60 years family belongings. Abby had people that would do this for us but we decided it had to be done by family. Abby even had suggestions as to whom to contact for those items that family members did not want. The goal to have the house on the market mid-July was accomplished with Abby's guidance and tenacity. We closed in October accepting the price that Abby had originally recommended. Working with Abby was a good experience and we highly recommend her to anyone in our situation. Not only was Abby an expert in selling our family home, she was caring and sensitive to the emotion involved in that process.
Nina Easton and Marti Sutton
12/15/0013
Last year, my mother decided to sell her home of 42 years. It was necessary, but traumatic, decision. Abby came to our rescue--offering insightful advice on pricing, how to make my mom's home look its very best, and how to approach strategies such as open houses. Most of all though, Abby offered support and an amazing level of patience in guiding my mom through this difficult transition. I can't thank her enough--or recommend her more fully to other clients, especially those with aging parents. - Nina Easton I would hire Abby again as our realtor. She helped my 77 year old Mom put her house on the market and sold it quickly in a not so great market. Selling my Mom's house was a challenge since she had lived there for 43 years. All of us kids lived atleast 500 miles away and could do little to help the process. Abby was great getting a stager, helping my Moms clean out the house, hire movers, and maneuver through all the inspections and closing. Abby was great! - Marti Sutton
Charlene and Bill Harding
12/13/0013
Abby Waddell is a phenomenal Realtor. We have bought and sold many homes in our day, but with our last two purchases, we were grateful to have Abby working the myriad of issues. She continued to surprise us with her knowledge and tenacity, best described as a problem solver. She is also ethical and thorough. Before we closed on these last two properties, she had her many trusted contractor contacts give estimates for most of the items listed in the inspection reports and even for other improvements she recommended. These estimates were not just helpful to determine what to ask the seller for, but turned out to be priceless when we wanted the items fixed after closing. Her contacts were all professional, easy to work with and offered very reasonable Prices. For these contacts alone, l would recommend having Abby be your partner in your next Purchase.
Kim Kozak
12/12/0013
I have dealt with other agents in the past with selling and buying my past homes, and I would say Abby was superior to anyone I have worked with. I felt she did her due diligence in every aspect of the deal to make sure there were no stones unturned. She also went above and beyond by meeting with various vendors such as the painter, gutter guy, contractor, landscaper, getting estimates on work to be completed when I moved in. I have never seen this before. Also, her list of referrals is endless, making it easy for me to know exactly who to call if I need an electrician, plumber etc. I would highly recommend Abby to anyone and have told my friends and family how pleased I was with my experience. I love my new home!
Silvia Audero
05/10/0012
Abby is the only real estate agent I would ever use. Having purchased and sold two other properties before, I can see what a difference the right real estate agent makes. Abby came highly recommended by mutual friends, and I was so fortunate to have her on my side. Abby showed me properties that fit my needs and were within my budget, never putting any pressure on me to make a rushed decision, while at the same time advising on making offers on several properties at the same time to make sure I did not loose out on a good deal. She worked tirelessly on my behalf, and we would be exchanging emails even late at night. She held me by the hand and walked me thru the steps and took care of everything. Not only did she find the best house for us, she is helping us turn it into the best home ever. She brought an army of contractors to make all of the inspections and provide recommendations and estimates on the necessary repairs. She even provided landscape advise! Abby went above and beyond the call of duty by contacting the school district to ease my anxiety about my need to register my daughter into school. I wish everyone would be so lucky to have Abby as their agent.
Gary Mizell
01/15/0012
During the 30-plus years my family has lived in the Palos Verdes area, we have bought and sold a few homes. We have always used friends as realtors to help us through each transaction and were satisfied with the results. However, our experiences did not prepare us for what occurred when we recently listed our home for sale with our friend Abby Waddell. The thorough job she performed for us was truly something we had never seen or heard of. She first researched the marketplace and advised us that we could get a price above what we were thinking was possible. In order to get the best price, she came up with a number of ideas for repairing and improving the property. Abby implemented every idea she had by quickly finding quality, inexpensive contractors to properly repair or improve the property. She was completely hands on, not afraid to pick up a tool or paint brush; leaving no stone unturned, literally. Within weeks after listing the property for more money than we thought we would ever get, we were in contract and sold the home. Her knowledge of the market and her skills with potential buyers were impressive. In short we highly recommend Abby Waddell and know we have a realtor for life!
format_quote
Serving your real estate needs since 1986~Working with Buyers and Sellers in the South Bay of Los Angeles. Close over $125 million in sales and hundreds of successful transactions.