Real Estate Product Reviews on ActiveRain
Here's where you'll find a community willing to share their experiences with everything from computers to coaches and from contact management software to virtual assistants. If there's a real estate-related product or service, we'll have reviews for it.
Consider this patch of ActiveRain real estate your water cooler. Gather around it and talk to you colleagues – get and offer advice. We hope this will be a forum for both teaching others about what you know and for learning from the rest of the ActiveRain community.
What products or services work for you? Don't be shy -- we'd love to hear all about them and spread the word to help all ActiveRainers move on to the next level in their businesses.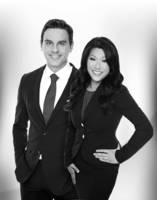 Product Reviews for
Ink Designs
Ink Designs Overview
(
Nayad and her husband Cesar are very talented with the ability to create digitally spliced team photos. They have on staff hair and makeup personal that really make or break a good photo. Because all they do is professional headshots the studio, lighting, and back drop are all set up to perfection. I highly recommend them. Cesar also can make you drop a few pounds on camera!!!!!
Subscribe
Submit a Review
Ink Designs Reviews

Scottsdale, AZ
Real Estate Agent
Submitted on 07/21/2016
Professional Photography is key in real estate marketing. The purpose of marketing is to get buyers ...
more
This review has not yet been rated