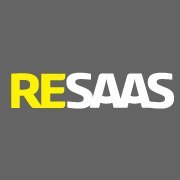 | | |
| --- | --- |
| | star star star star star |
| Average Rating: | 3.0/5 (2 votes cast) |
| Company: | RESAAS |
| Website: | www.resaas.com |
| Category: | Services |
| Subcategory | Other |
RESAAS is a social networking platform designed specifically for real estate professionals. The platform allows professionals to create a real time profile page that can be easily updated to showcase their listings and real estate knowledge. Each time a professional updates their profile, the change can be automatically broadcasted to other networks like Facebook, Twitter, and LinkedIn.

RESAAS allows professionals to connect with other agents to build selling networks in their local neighbourhood. Professionals can also answer questions asked by potential home-buyers and sellers on the platform. Unlike traditional advertising channels, RESAAS allows you to reach the right audience, at the right time, with the right information.
Always go Pro!
Real Estate Agent
star
star
star
star
star
Scottsdale, AZ
Reviews(671) 73.68 % Positive Feedback
Submitted on 05/20/2016
Professional Photography is key in real estate marketing. The purpose of marketing is to get buyers ...
more
This review has not yet been rated
RESAAS

Industry Observer
star
star
star
star
star
Memphis, TN
Reviews(538) 62.63 % Positive Feedback
Submitted on 10/09/2013
Headquartered in Vancouver, BC and Laguna Hills, California. I had to dig deep to find info on the ...
more
This review has not yet been rated