Real Estate Product Reviews on ActiveRain
Here's where you'll find a community willing to share their experiences with everything from computers to coaches and from contact management software to virtual assistants. If there's a real estate-related product or service, we'll have reviews for it.
Consider this patch of ActiveRain real estate your water cooler. Gather around it and talk to you colleagues – get and offer advice. We hope this will be a forum for both teaching others about what you know and for learning from the rest of the ActiveRain community.
What products or services work for you? Don't be shy -- we'd love to hear all about them and spread the word to help all ActiveRainers move on to the next level in their businesses.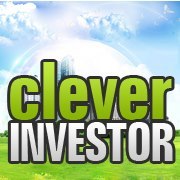 Product Reviews for
Clever Investor Real Estate Investing Education
Clever Investor Real Estate Investing Education Overview
(
Clever Investor's real estate investment training and marketing systems give new and experienced real estate investors / agents the "upper hand" in today's volatile marketplace. We provide a wide range of products including niche real estate investing courses, automated marketing tools, mobile marketing software, and one-on-one mentorship. Imagine having all the training, tools, and team to support your real estate investing business. At Clever Investor, we have a very specific mission. That mission is to be creative thought leaders in our industry focused on enhancing value through excellent real estate investing education. Our goal is to have everything we create and cultivate - be it education, software, corporate culture, or personal relationships - to live up to the highest moral standards in our industry. We acknowledge that we are entirely responsible for Clever Investors reputation; the level of success both us and our students achieve, the brand image we create, and the contributions we make to the real estate industry. We are a direct reflection of our ability to uphold this mission and look forward to earning your business.
Subscribe
Submit a Review
Clever Investor Real Estate Investing Education Reviews
Wichita, KS
Real Estate Broker/Owner
Submitted on 10/03/2014
I have invested more than $50,000 in my search for a good knowledge and education in Real Estate Inv...
more
This review has not yet been rated

Memphis, TN
Education & Training
Submitted on 08/22/2013
There's a lot to see on the Clever Investor's site. Founder Cody Sperber touts it as the Disneyland ...
more
100.00 % thought this review was helpful

El Dorado Hills, CA
Real Estate Agent
Submitted on 05/03/2013
I subscribed for their trial and they charged me for their whole course. When I tried to cancel, I w...
more
0.00 % thought this review was helpful

Chandler, AZ
Services for Real Estate Pros
Submitted on 11/26/2012
As I should be. We create the highest quality real estate investing education online. We would lov...
more
0.00 % thought this review was helpful